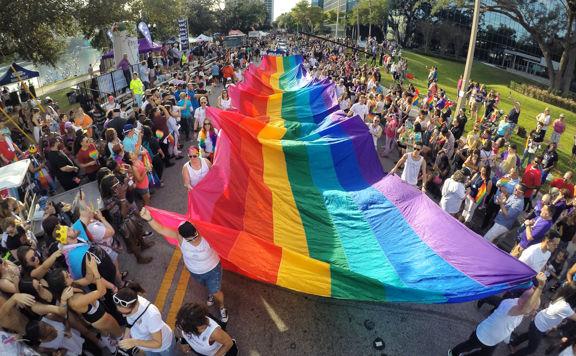 The University of Cincinnati's LGBTQ Center will be participating in the 2019 Cincinnati Pride festival June 22. All UC students, staff, faculty, alumni, friends and family are welcome to register to walk with UC on the parade route which begins at the corner of Seventh street and Central avenue at 11 a.m. in downtown Cincinnati.
The LGBTQ Center will be working with its Faculty and Staff Association to organize a strong UC presence at this year's festival. The center will be working with campus partners to bring students, faculty and staff to the festival to march in the parade.
The Pride festival will begin at noon at Sawyer Point, where UC will be tabling to showcase the LGBTQ resources and support available on campus to display the university's commitment to diversity, inclusion and equality.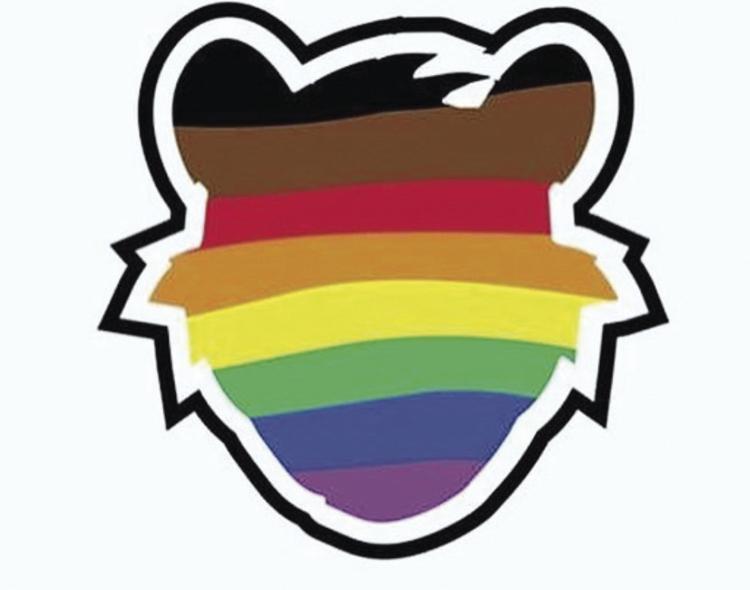 For the program coordinator of UC's LGBTQ Center, Jayson Douglas, Pride is a time where he gets to envision himself walking alongside the LGBTQ+ giants; those that have come before him and made room so that he can come to work every day and show up as his authentic self.            
"These same giants are people that made ways so that I can marry who I choose to marry and do so unapologetically," said Douglas. "Pride is historical, social and of course, educational. I attend pride every year. I even travel to other pride events in other states on occasion." 
UC has made strides for the LGBTQ community on campus with the creation of the LGBTQ Center and sequentially earning a 4.5 out of 5 stars in the Campus Pride Index, which is a national listing of LGBTQ friendly universities. In addition, UC was ranked #52 among the top LGBTQ friendliest colleges. 
"Bringing UC to Cincinnati Pride shows the university's commitment to creating and nurturing a welcoming environment for students, faculty, and staff who identify as LGBTQ," said Director of the LGBTQ Center, Preston Keith. "It is a way to showcase that there is a strong, vibrant, and thriving community here that is supportive."
This is not the first year that the LGBTQ Center will be participating in pride, and it has proven to be a great platform for the center to be engaged with the larger Cincinnati community. It creates opportunities for LGBTQ students to connect to resources, community and support outside of UC as well, Keith said. This year will be Keith's first Cincinnati Pride. 
"I am excited to see what unique features will be incorporated in the Pride festival," Keith said. "In my experiences with other pride festivals, I have always found that it is a space for celebration and community building. It is a reminder that there are so many people who identify as LGBTQ or who are supportive and are allies with the LGBTQ community."
Beyond Pride there are many ways for the UC community to support the LGBTQ community in Cincinnati, such as volunteer at local nonprofit organizations that provide support services for LGBTQ members, such as the Safe and Supported program at Lighthouse Youth and Family Services, Caracole and Women Helping Women.