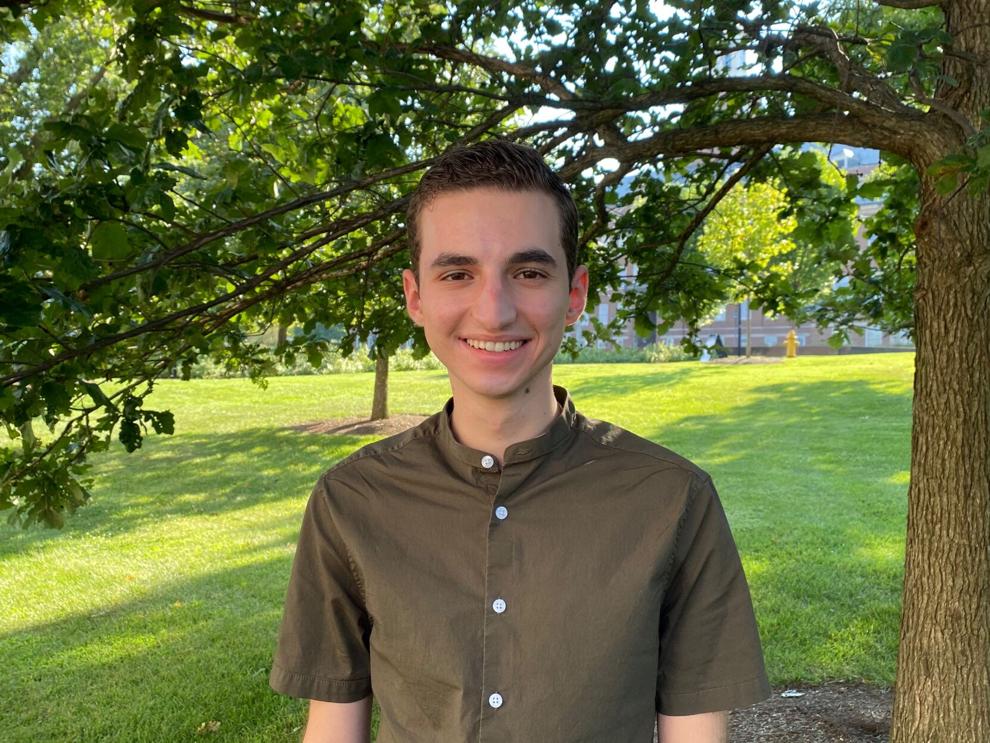 The University of Cincinnati's (UC) student news organization, The News Record (TNR), has elected a new editor-in-chief (EIC) for the 2021-22 academic year. David Rees, a third-year journalism major and political science minor, will succeed current EIC, Anne Simendinger. 
Rees has been involved with TNR since his first week on UC's campus. He began writing for the news section and was quickly promoted to chief reporter. The following year, Rees became TNR's features editor. As editor, Rees' goal was to promote diversity and inclusion at UC. He said he is most proud of his "Living Openly" series, where he featured different LGBTQ+ faculty, staff and students at the university. 
Rees' ambition to share inclusive voices has helped him grow as an individual and as a journalist, he said.
"In my three years of reporting, I have met and interviewed a large and diverse group of individuals, from a Spanish professor who had immigrated from Argentina to the university's first Black woman to serve as student body president," he said. "The News Record has served as my space to explore new ideas and learn about different perspectives, causes and groups."
This past year, Rees served as managing editor for TNR, where he was responsible for editing content from all five sections: news, features, life & arts, opinion and sports. Rees collaborated with TNR's desk editors, oversaw weekly budgets and assisted in generating content ideas. 
Rees has completed editorial internships at three publications – CityScene Media Group, Cincinnati Magazine and VMSD Magazine. "I have gotten to work with the most incredible editors who have become mentors for me," he said.  
As EIC, Rees plans on continuing his goal to promote diversity and inclusion. In the fall, he hopes to recruit more reporters of color and more LGBTQ+ reporters to contribute to TNR. "Diverse perspectives and coverage is essential, and I want to ensure that The News Record is a welcoming space for everybody to share their voice," he said. 
Additionally, Rees has plans to pick up where Simendinger left off with transitioning TNR to an all-digital format. He plans on increasing TNR's digital presence by expanding coverage in each section and using social media to make TNR a more engaging and interactive platform. "My goal is to develop a range of content that can appeal to all types of readers," he said. 
"The newsroom was my first space out of high school that allowed me to be my authentic self while being a bridge for others to share their own story," Rees said. "As editor-in-chief, I will continue to foster the inclusive and progressive environment that was given to me. In addition, The News Record has incredible power in its ability to be a space for students to learn. While building our journalism skills and expanding our digital presence, I will be a leader who creates a workplace environment that is welcoming to all reporters, regardless of their background."