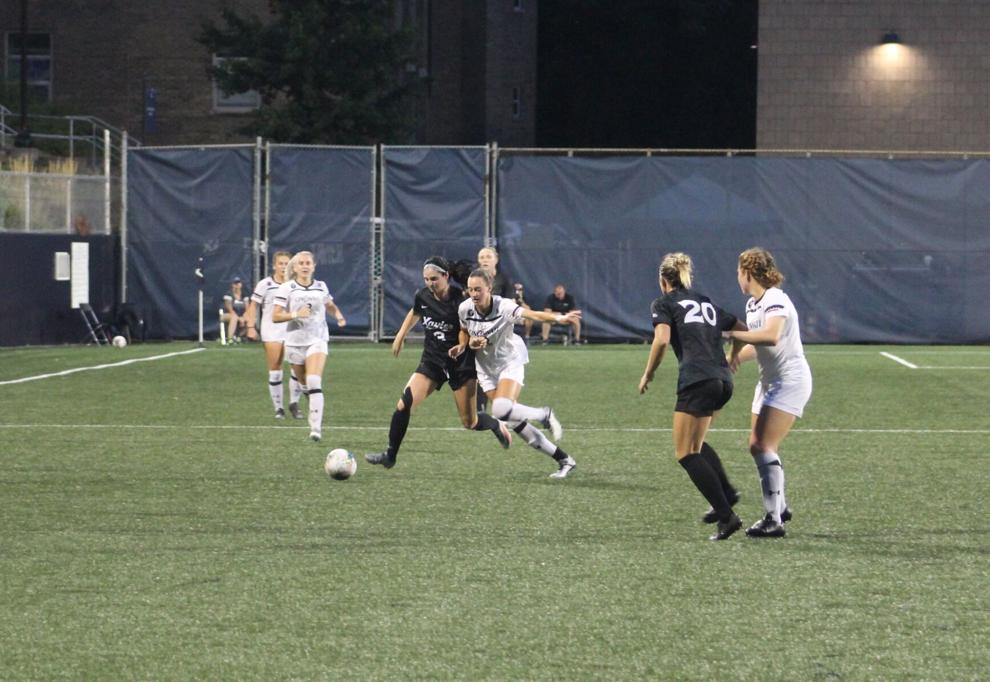 After losing on the road to the Kansas Jayhawks 4-1, the University of Cincinnati (UC) women's soccer team will host the nationally ranked Michigan Wolverines at Gettler Stadium on Sept. 12. The loss to the Jayhawks put the Bearcats at 4-2-1 on the season heading into the weekend.
The Jayhawks, who snapped the Bearcats three-game win streak, struck early as they scored three in the first half. The Bearcat's streak included a dominant 5-0 victory over Eastern Illinois University and back-to-back 2-1 wins over Virginia Tech and Ball State University.
The Bearcats' 5-0 victory marked their highest scoring game since 2014, a game in which they also won 5-0 versus Saint Francis University on home turf.
In the loss to Kansas, junior Maddy Pittman grabbed the first goal of her career. Pittman is the seventh Bearcat to score in their seven games so far this season, with Vanessa DiNardo and Karli Royer leading the team in goals with three each. Both DiNardo and Royer have dished out an assist, along with six other Bearcats having at least one.
Royer, who has already set a career-best in goals, including a stunner from over 30 yards out, was also named American Athletic Conference's Defender of the Week. She was named to the AAC's weekly Honor Roll the next week.
Also receiving recognition in recent weeks was freshman Paige Miller, who was named AAC's Rookie of the Week after goals in both the Ball State and Eastern Illinois game. Miller, who plays forward for the Bearcats, also has an assist on the season.
Concluding the out-of-conference stretch for the Bearcats is the Michigan Wolverines, who are 5-1 on the season and ranked No. 16 in the NCAA Division I poll. The Wolverines have only given up two goals this season, one of them coming in an overtime loss to the University of Southern California.
This will only be the third matchup in history between the Bearcats and Wolverines, the last game took place in 2008 and resulted in a 2-1 Bearcat win. The other game was a 3-0 Michigan victory the year prior.
Following Michigan, the Bearcats will kick off conference play against Tulsa on Sept. 16.
The Cincinnati-Michigan game will be hosted on Gettler Field on September 12 and will be aired on ESPN plus.