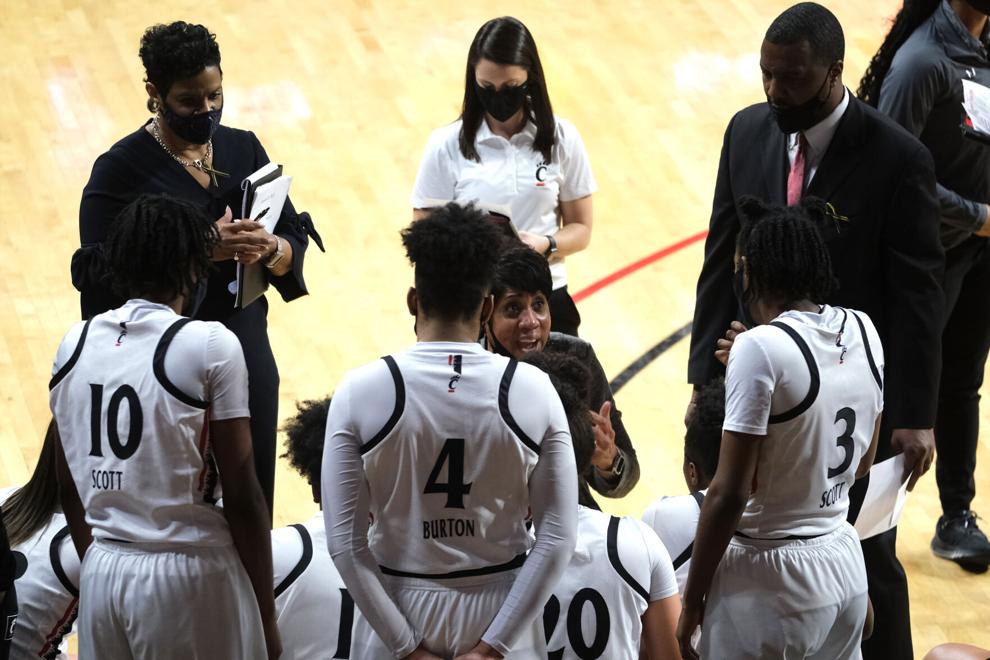 University of Cincinnati (UC) women's basketball fell to American Athletic Conference (AAC) rival University of South Florida on Wednesday night, with a final score of 69-65 after overtime.
It was a close game throughout, featuring a remarkable number of 10 ties and 18 lead changes when all was said and done. The fourth quarter turned into a three-point shootout between both sides, before overtime saw the Bulls take the edge on free throws. 
The Bearcats shot almost 10% higher than their season average from beyond the arc (31% and 23%) while the Bulls shot just 18%. Nonetheless, both teams made five threes and eight of the ten came in the fourth quarter.
Cincinnati's efforts were headlined by the performances of Ilmar'I Thomas, Jillian Hayes and Caitlyn Wilson. Wilson enjoyed a come-back performance after putting up only three points on 1-10 shooting last time out against UCF.
Wilson finished with 18 points on 5-14 shooting, all of which came in the second half, and three rebounds. She also went 6-6 from the free throw line despite going only 2-11 from three-point range.
Hayes was performing dominantly throughout the first three quarters of the game but fouled out early in the fourth quarter. The freshman was having one of her better shooting nights, as her season average of 27% was nowhere to be found in her 11-point, 4-6 shooting performance. She also brought in five rebounds and dished three assists.
Thomas continued her current stretch of high scoring, tallying 23 points on 8-17 shooting while collecting six rebounds and seven assists. The senior has now scored 22+ in each of her past four games and continues to lead the AAC in scoring (22.2 ppg).
Thomas also leads the team in average rebounds per game (7.5) and assists per game (3.6).
The Bulls had two standout performances of their own as Sydni Harvey put up 23 points on 6-13 shooting, including three critical shots from deep. Meanwhile Bethy Mununga collected her impressive seventh double-double on the season, tallying 19 points and 14 rebounds.
Half of Mununga's rebounds were on the offensive side of the court and assisted the Bulls in scoring 15 second chance points in the game, collectively out rebounding the Bearcats by a margin of eleven.
The Bearcats (4-14, 3-11 AAC) have now lost four out of their past five games and eight of their last ten. 
Meanwhile, the Bulls pushed their winning streak to ten games despite enduring a more than 20-day hiatus from play that finally came to an end last week. Their record moves to 12-1 (10-0 AAC).
Cincinnati heads home to face the University of Houston in just a few days on Feb. 20 at 2 p.m. in Fifth Third Arena. The game will be available to stream on ESPN+.