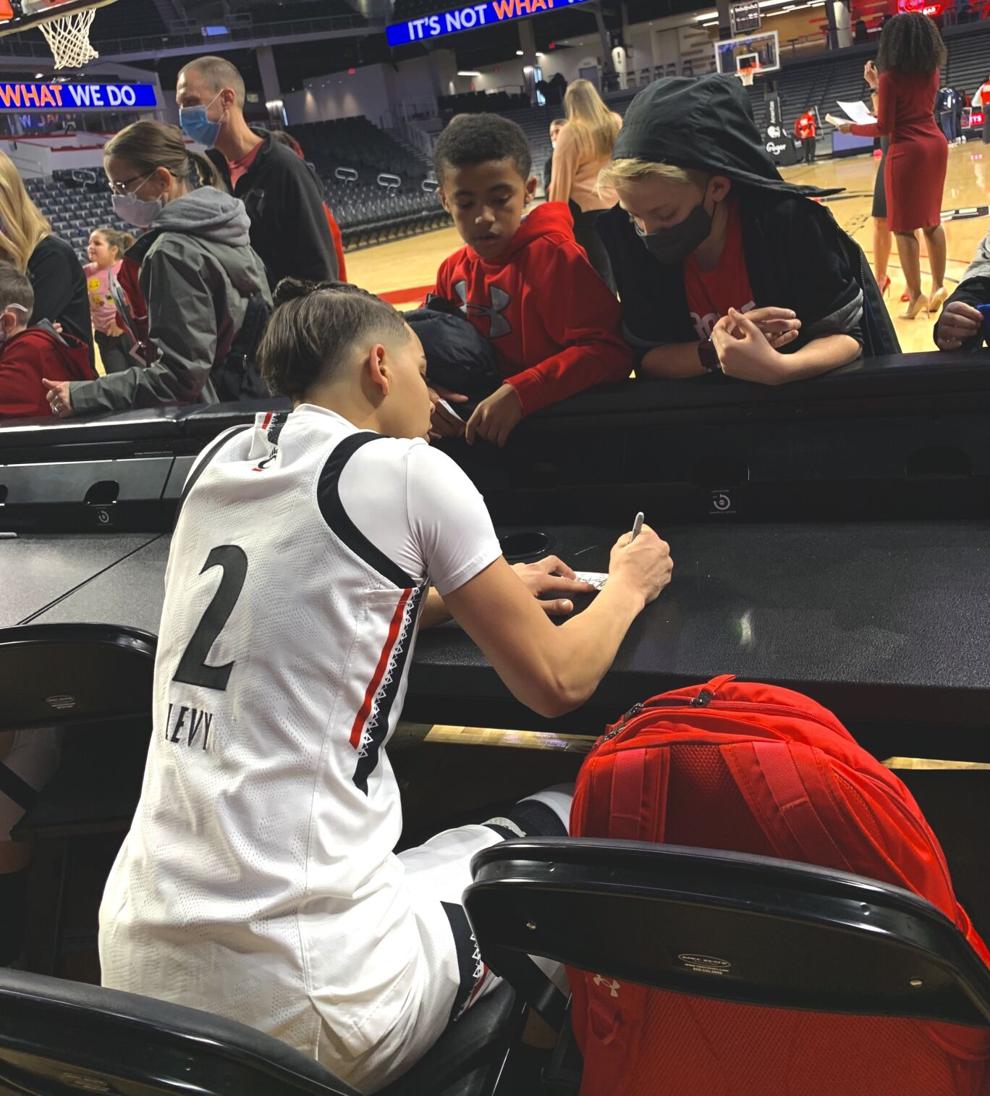 With a slew of young women's basketball players in attendance watching their local idols, the University of Cincinnati women's basketball team secured their third consecutive Crosstown Shootout in an 82-73 win over Xavier University. 
While the Bearcats offense continued to bleed through junior guard Akira Levy, others were forced to step up, as head coach Michelle Clark-Heard was cornered into benching Levy due to her three early fouls. 
While teammates continuously looked to feed Levy the ball, her flashy one-handed passes allowed Caitlyn Wilson to score 15 points. Teammate Malea Williams didn't miss a shot all game, picking up Cincinnati's next most 14 points. 
Coming off a 21-point game against Ole Miss, Levy wasted no time making her impact felt against Xavier, collecting a block, steal and three assists in the opening minutes of play. 
After an urgent start for the Musketeers, that saw a lead as large as 10 points in the first half, the Bearcats offense narrated by Levy and defensive zone narrowed the gap to just one point at the half. 
While the Musketeers shot more efficiently from field goal range in the first half, three buckets from beyond the arc by Cincinnati's Wilson allowed the Bearcats to keep the score tight. 
Cincinnati's aggressive defense did allow Xavier's lead scorer, Shalia Beeler, to find the free throw line for nine of her 23 points. 
Moments after Levy checked back in from foul trouble, the Bearcats recovered their lead that was never given up. 
Having an abnormally troubling time putting the ball through the net early on was Cincinnati's Jillian Hayes, who started 0-6 despite usually being a top scorer. Hayes did find success seemingly when it mattered, picking up nine points in the final heated minutes of play. 
Coming into the night, each team was seeking their fifth win of the season, with Cincinnati taking the last two Crosstown Shootouts by a combined margin of 25 points. 
Advancing to 5-4, Cincinnati's 82 points was the most they've put up all season. This marked the fifth time Xavier has let an opponent score north of 80 points this season. 
While Levy and her teammates stuck around post game for signatures and photographs, it seems that the women in red and black are the ones that Cincinnati's young ball players will be adoring, at least for this year. 
The court of Fifth Third Arena, that once was being narrated by the women in blue from Norwood, was suddenly swarmed post game with young girls hoping to get a moment with Clark-Heard's Bearcats who moments before presented the Skyline Chili trophy. 
Cincinnati hits the road next to face Chattanooga on Dec. 15 in Tennessee. While Xavier is set for an extended homestead in the Queen City, continuing into the New Year with Southeast Missouri visiting them next on Dec. 19.