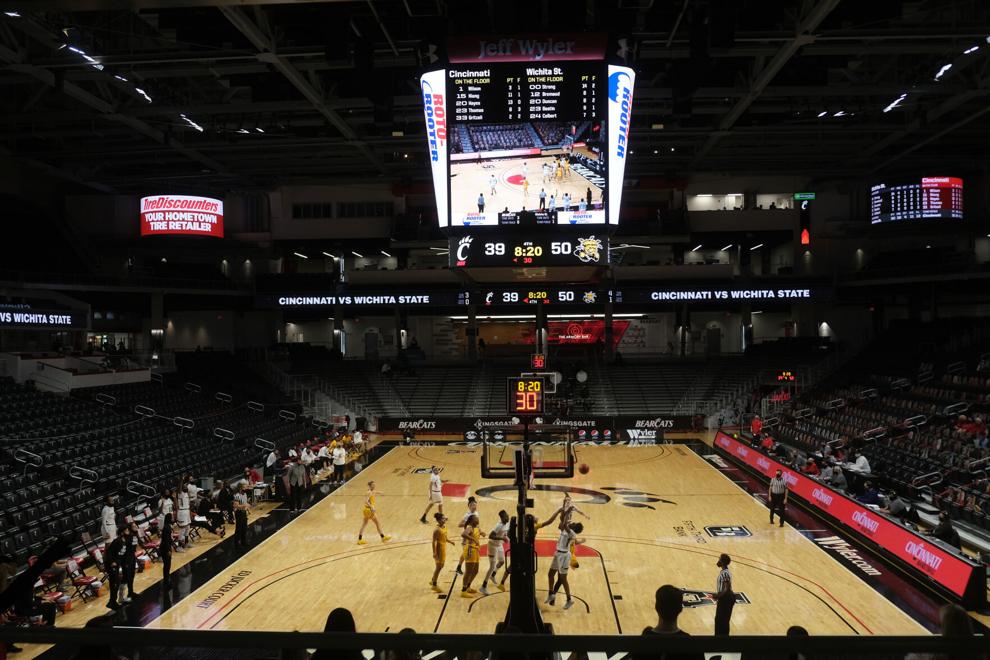 The University of Cincinnati women's basketball program has advanced to the American Athletic Conference (AAC) Tournament's quarterfinals after defeating the University of Memphis 78-67.
If the Bearcats hope to come out of the tournament as champions, they will have to stretch their current win streak of four games into three more – and within three consecutive days, no less.
Cincinnati faces the No. 2 seed University of Central Florida (UCF) tomorrow, Mar. 9 at 7 p.m. for one of their toughest matchups. The game will be available to stream on ESPN+.
Ilmar'I Thomas, who was awarded the American Athletic Conference Player of the Year Award on Sunday, demonstrated once again why she was named to the All-Conference First Team for the third year in a row.
Thomas put together her fifth double-double of the season against the Tigers, contributing 30 points on 10-17 shooting and hauling in 12 rebounds. She's now averaged 34.8 points since the start of the Bearcat's winning streak. 
Thomas got off to a slow start in the game, putting up only two points on 1-3 shooting in the first quarter. Teammates Arame Niang and Milan Schimmel were instrumental in making up for Thomas's slow start, keeping the Bearcats in contention but ultimately falling a little behind in the inaugural ten minutes.
"I don't want to go home," Thomas said on ESPN+ after the game. "I was going to do what I had to do for us to win, and my teammates really opened it up for me. They showed up early and were able to knock down some big shots."
Though Thomas was certainly the main protagonist for the Bearcats win, it was ultimately one of the program's strongest team performances.
Their 78 points are the highest the team has put up in any game this season, and four players cracked into the double-digits in scoring: Thomas, Niang, Schimmel and Caitlyn Wilson.
Schimmel played arguably her best game of the season, putting up a season-high 15 points on 4-8 shooting, including a career-high three shots from deep, while bringing in seven rebounds and dishing a season-high tying seven assists.
The game comes at an important time for Schimmel, not only because the Bearcats are in the conference tournament, but the junior guard had previously been in a slump – averaging 3.5 points on 26% shooting in her prior four games. 
Meanwhile, Niang also put up a season-high in points, with 14 on 6-13 shooting. The 6'3 forward was anything but one dimensional, however, and contributed seven rebounds and six assists, the latter being another season-high, on the night as well.
"We're going to have to come out and be ready for a dog fight," said Thomas, referring to the team's next matchup against UCF. "This will be the third year in a row meeting them in the conference tournament, so we know we're going to have to be ready for a fight."