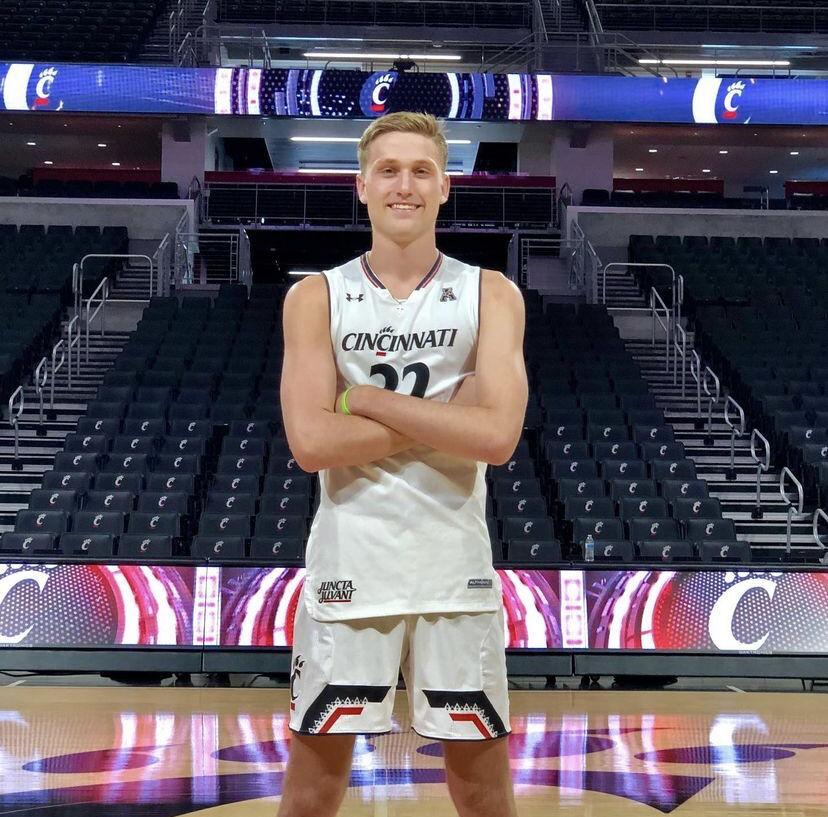 Despite losing six players to the NCAA's transfer portal, the University of Cincinnati men's basketball team has found a glimmer of hope in the last week with its first recruit of the class of 2021 in Bryson Spell.
Spell, a Virginia native, is now the lone high school recruit for head coach John Brannen's Bearcats. Spell has been in contact with Cincinnati since 2019 and made a statement announcing his commitment on March 19.
The 6'9'' power forward has a knack for shooting threes, shown by an above-average three-point shooter. Not only his shooting, but rather his versatility, is something scouts and coaches have noticed at his tournaments over the years.
"He's very active on both ends," Adam Ayalew of the scouting network Prep Hoops said on Twitter during a showcase. "He's got good hands and is light on his feet. He's shooting well as usual, but also communicating, rebounding, and setting solid screens."
Having swiss-army knife power forwards is something Cincinnati has proven to be attracted to in the past, with former players such as Tre Scott or Kenyon Martin being prime examples. Even this past season in Tari Eason. 
Spell said on an ESPN podcast, "If I could describe my game, it's very versatile. I can handle it, shoot it, block a lot of shots and play some good defense."
The Bearcat commit averaged 20 points and 10 rebounds in his senior season, leading his high school team to an undefeated state championship campaign. 
Spell is one of two forwards with intentions of being on the Bearcats roster for next season, the other being 6'11'' Viktor Lakhin, who is listed as a forward. 
On his decision, Spell said, "It just seemed right. It felt like a fantastic fit, coach [John] Brannen has a great vision for the program, and I really think I fit the culture he's trying to bring to Cincinnati and can be a huge piece to their success."