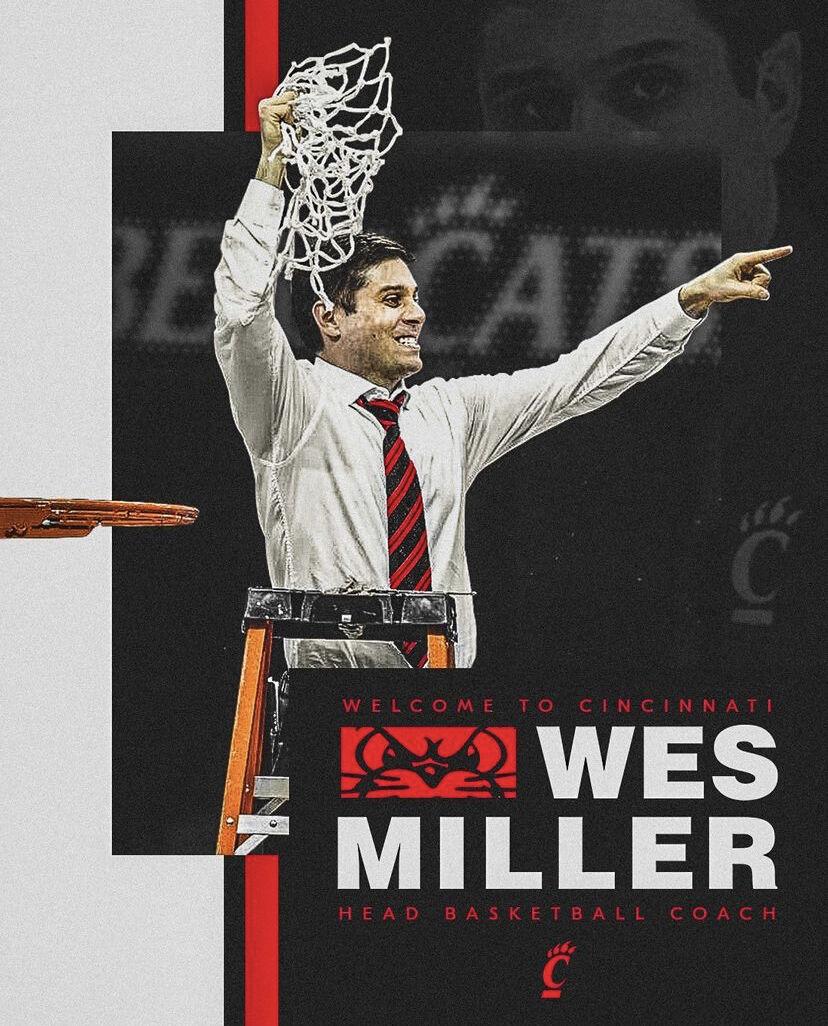 Wednesday night, The University of Cincinnati Athletics Departments announced that the search for a new men's basketball coach had ended, and former University of North Carolina at Greensboro head coach Wes Miller would be the one taking the reigns in Clifton. 
"He is an extremely dynamic coach and mentor who impressed me with his drive, focus and attention to detail. He's a proven winner as a head coach and was able to rebuild a program and lead a remarkable turnaround at UNCG over the last decade." Said UC Director of Athletics John Cunningham. 
According to a press release by UC, Miller has been offered a six-year contract to lead the Bearcats that is currently pending approval. So, with UC ready to put pen to paper for an over half a decade contract, who is this new hire?
Miller played college ball at The University of North Carolina from 2004-2007. There he was part of an NCAA Tournament winning squad in 2005. Post-graduation, Miller spent one year playing basketball overseas before returning to start his career coaching. 
His first job took a couple of assistant coach jobs before ultimately taking the same role at UNCG in 2010. The season Miller joined the staff, longtime coach Mike Dement had over a decade of experience coaching at UNCG. This would be his last full season. 
After a rocky 2-8 start to the next season, Dement stepped down at the head coach of UNCG and Miller was announced at the interim head coach. 
As interim, Miller impressed enough to hold onto the head coach title. While Miller's career leading the Spartans had a rough start, by 2018 he led the program to their first NCAA Tournament appearance in nearly 20 years and was crowned the Southern Conference regular season and tournament champions. 
Miller's success has continued from there. The program has not had a 10-loss season since 2016. What's more, they also made the most recent NCAA Tournament. Miller will be leaving the program as the old-time winningest head coach of UNCG and most NCAA Tournament appearances as coach.
He is also a critically acclaimed coach. In 2020, ESPN ranked Miller as the top coach under the age of 40, just nudging out Xavier University head coach Travis Steele who came at two. 
Miller will be taking over an undoubtedly messy situation at UC. With a roster of just four athletes, Miller will have to make waves in the NCAA Transfer Portal to help fill out that roster. 
UC Director of Athletics Cunningham said, "We cast a very wide net in this search and Wes emerged as the right coach to lead the Bearcats into the future."
A press conference with the media will take place on Friday at 11 a.m. The event will be available to stream on ESPN+.