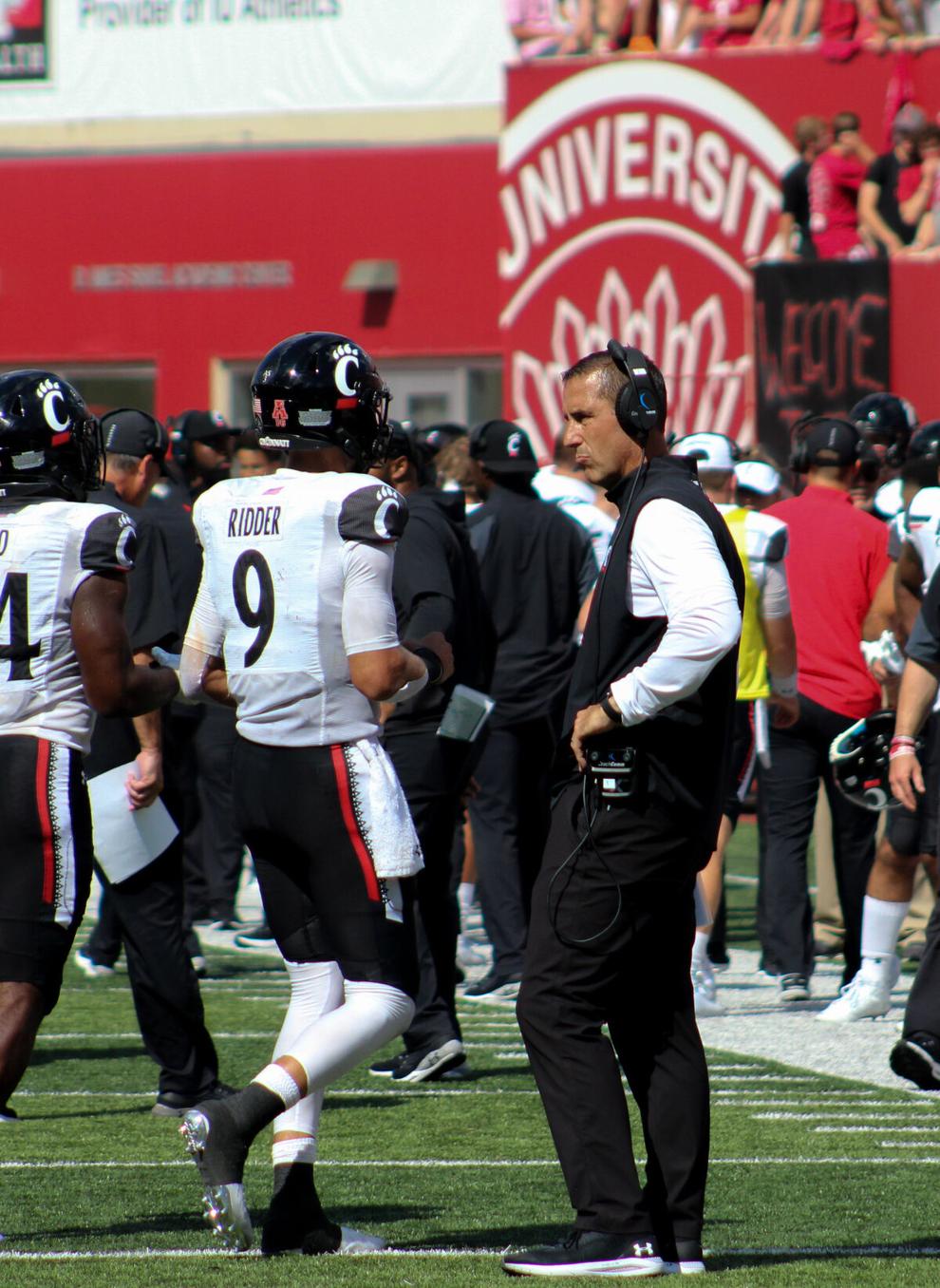 Ahead of the No. 7 Cincinnati Bearcats' game at No. 9 Notre Dame, Aidan Thomas, the Associate Sports Editor for the Observer – the fighting Irish student newspaper – gave The News Record insight into the showdown at South Bend.
Thomas considers Cincinnati to be the best opponent Notre Dame will face all season. Notre Dame currently has a home-win streak that dates back to 2017, which will pose a significant challenge to Cincinnati. 
Thomas says two moods are surrounding the anticipated top-10 matchup. 
"There's a sense of nervousness that that streak comes to an end on any given Saturday," he said. The anticipation is that Notre Dame could experience their first home loss on campus in four years, something that no traditional fourth-year Irish student has ever witnessed.
The other mood comes from Notre Dame slated as the underdog to Cincinnati - a non-power five program. Cincinnati is a near two-point favorite going into one of the most infamous college football stadiums in the country, creating a sense of disrespect to the fighting Irish.
For Notre Dame to pull an upset, Thomas says they must protect whoever is at quarterback and strike on a few big plays. Thomas believes Jack Coan should be the one at the reigns of the Notre Dame offense. However, he is battling injuries. Eager backups are displaying their own case of talents in his place.
Yet, Thomas says Coan is running out of time to prove himself, despite Notre Dame's head coach, Brian Kelly, stating Monday that Coan is the starter if he's healthy. The situation is opposite to that of Cincinnati, as UC quarterback Desmond Ridder poses the biggest threat to Notre Dame, according to Thomas.
To maintain their home-win streak, Thomas believes that Notre Dame must contain Ridder while also fixing their offense's third-down struggles, which have been preventing sustained drives for the Irish.
The elephant in the stadium of this top-10 matchup is the two former Cincinnati coaches at the helm of Notre Dame – head coach Kelly and defensive coordinator Marcus Freeman, who Thomas says is the more significant storyline of the two.
There is concern and curiosity in South Bend over whether Cincinnati's offense will arrive with a vengeance to defeat Freeman's new defense. However, Thomas points to Notre Dame's home-field advantage as a crucial one.
He predicts that Cincinnati's talented defense will eliminate one of Notre Dame's offensive threats, leaving an opportunity to exploit a less-accounted-for skilled player to target.
Thomas may not have foreseen Cincinnati arriving in South Bend as an undefeated team. He claims he overestimated Indiana University – Cincinnati's latest opponent – and underestimated the Bearcats.
Ultimately, Thomas believes the Irish's streak may live on for another Saturday with a 24-20 Notre Dame upset. 
The Cincinnati-Notre Dame matchup will take place Oct. 2, at 2:30 p.m.