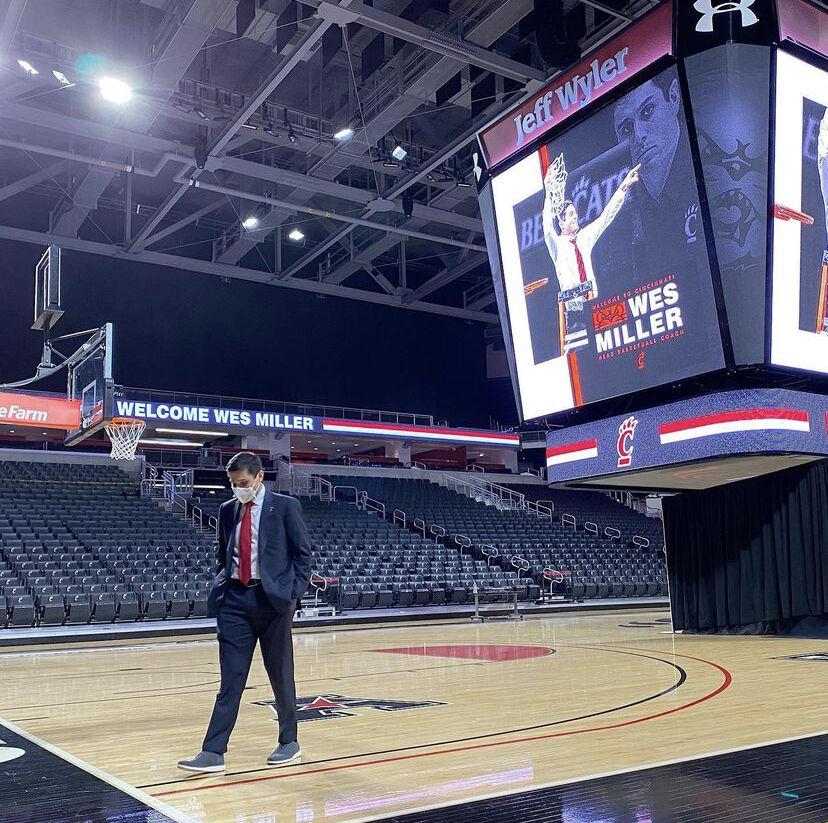 The new head coach of the University of Cincinnati (UC) Bearcats men's basketball program, Warren (Wes) Miller, secured a six-year contract totaling $7.8 million. With an annual base salary of $250,000, Miller's contract expresses a $25,000 raise each year through 2026. 
The University of North Carolina Greensboro, Miller's previous employer, received $325,000 from the University of Cincinnati to buy out Miller's previous contract. UC also granted Miller a total staff pool of $1,300,000, which includes assistant coaches. 
Miller's predecessor, former Northern Kentucky (NKU) head coach, John Brannen, had received the same base salary of $250,000 from Cincinnati at the time of his employment. Brannen's buyout was $500,000 to NKU. 
If Miller takes the Bearcats to the National Collegiate Athletic Association tournament dubbed "March Madness," he will receive a $50,000 performance bonus and an additional $100,000 for reaching the Sweet 16 of the same tournaments. 
Winning the Bearcats' conference, the American Athletic Conference, would land Miller another $50,000 in performance bonus. 
Miller, who reports immediately to UC's Director of Athletics, John Cunningham, was granted a $20,000 moving allowance, with all his assistant coaches and full-time support staff eligible to receive relocating expenses if pursuant to UC athletics policies. 
Miller was given a Business Entertainment Allowance budget of $10,000, which is subject to UC policies. 
UC spirit came along with Miller's contract, as he was granted twelve complimentary home game season tickets, to be used at his preference, along with four football season tickets.
Miller's contract went into effect on April 15 and is set to terminate on March 31, 2027.