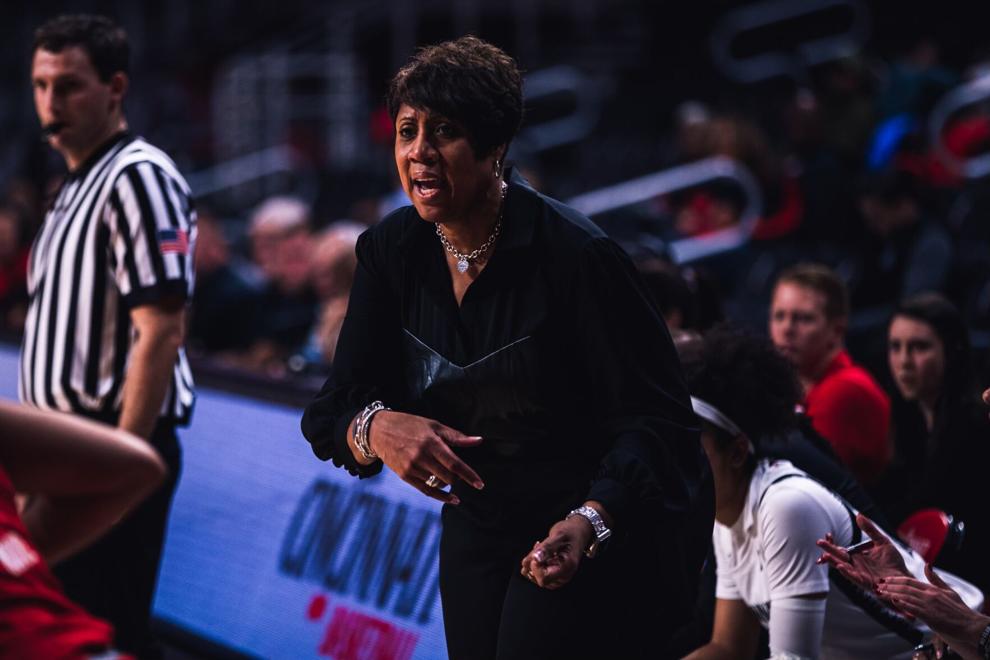 The University of Cincinnati women's basketball head coach Michelle Clark-Heard and her Bearcats are just weeks out from their home opener at Fifth Third Arena on Nov. 3. 
"We're continuing to build and we're building on our culture," said Clark-Heard on her seven new players, who joined the team that went 8-16 during the COVID-19 pandemic. 
Clark-Heard and her team are excited to welcome their new international players, along with some returning talent. Cincinnati welcomes Lojain Elfatairy from Egypt and Emerita Mashaire from Finland. Returning to a significant role is Arame Niang, who is using her extra year of eligibility to play one more year for Clark-Heard, who recruited her to the United States at Western Kentucky University.
"[Niang] has been an unbelievable leader for our team," said Clark-Heard. 
Niang is coming off a season where she had 35 blocks, which she credits to growing up playing against boys who would always block her shots, teaching her to want to do the same to others. Being 6'3" and having played in Japan for four years, Niang has the ideal platform to continue this blocking reign. 
"I wanted to play for coach Heard; she's the reason I came to this country," said Niang. "I've never had anybody besides my family caring so much for me."
After last year's season, capped with injuries and amid the pandemic, Clark-Heard said she is proud of her team for the way they finished. 
"This year is something we take very personal coming from last year," said Niang. 
Clark-Heard and her Bearcats are working out of the Linder Athletic Center, which is buzzing with anticipation this year. The men's basketball team also welcomes many new faces this season, both coaches and players, amplifying the excitement surrounding the upcoming basketball seasons.
Likewise, the enthusiasm surrounding Bearcats football has brought national attention to UC athletics, adding an extra layer of scrutiny to the start of the women's basketball season.
"We're a family, and we're all pulling for each other," said Clark-Heard on what it is like to be surrounded by the current Bearcat success. 
Clark-Heard noted that sophomore guard Jillian Hayes is a key returner coming off a triumphant freshman year. Although defense-oriented, Clark-Heard's team is putting together a significant offensive threat. 
"Akira Leavy is going to add a lot with her ability to be able to pass the ball and her energy and how she plays," said Clark-Heard. 
Clark-Heard said defense became her style and focus when she was first given the opportunity to be a head coach, and now it is her passion and key to success.
"I just love that part of the game," said Clark-Heard. "It's a very slow process."
The Bearcats face significant teams before starting conference play, including Ohio State University on Nov. 27, Ole Miss on Dec. 5 and Marquette on Dec. 22.