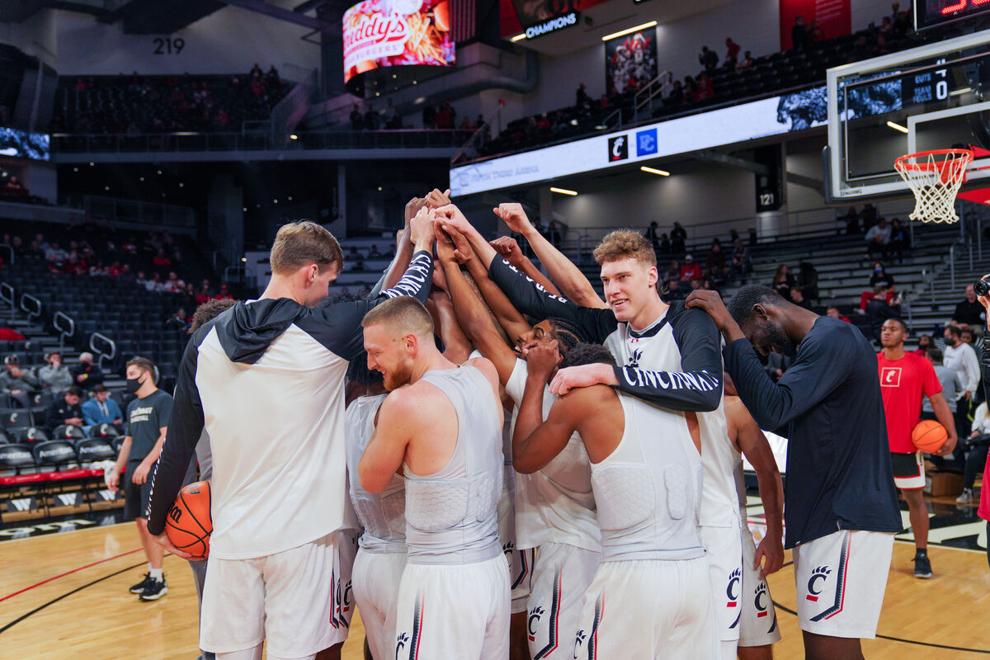 The undefeated University of Cincinnati men's basketball team is set to take part in the Hall of Fame Classic this week in Kansas City, Missouri. The field of teams participating includes the Arkansas Razorbacks, Kansas State Wildcats, and Cincinnati's first opponent, the Illinois Fighting Illini.
The Bearcats are joining Arkansas and Illinois as the three teams who are making their first appearances ever in the Hall of Fame Classic, while this is Kansas State's first appearance since 2015.
Illinois is the toughest opponent Cincinnati has seen thus far, as the Fighting Illini are ranked No. 10 in the most recent Associated Press (AP) Poll. 
The Fighting Illini head into their matchup against Cincinnati 2-1, with their one loss coming at the hands of Marquette by just one point. Illinois is the only team in this tournament to have a loss, as the rest of the teams are a combined 9-0.
Illinois will be led by forward Kofi Cockburn, who will be making his season debut. Cockburn missed the first three games of Illinois's season due to a suspension. Last season, Cockburn led Illinois in rebounds with 9.5 and was second in points with 17.7 behind former teammate and current Chicago Bull Ayo Dosunmu. Cockburn was also the only player on Illinois's roster last year who averaged more than one block per game.
For Cincinnati, it's been a whole team effort early this year. Six players on the Bearcats roster are averaging more than seven points, and the entire team is shooting a near 45% from the field.
Cincinnati guards Jeremiah Davenport and David DeJulius are leading the charge, averaging 12.5 points and 11.3, respectively.
On Cincinnati's defensive end, Abdul Ado and Hayden Koval are both leading the team in blocks with 1.8 per game, and Mike Saunders Jr. leads the Bearcats with 1.5 steals a game.
Cincinnati and Illinois will tip off on Nov. 22. while Kansas State and Arkansas will do the same. The winners of both games will play each other the following day, Nov. 23, for the championship. The losers of both games will still play a second match, and that will also take place on Nov. 23.
These games will give Cincinnati a chance to prove themselves, with Cincinnati head Coach Wes Miller seeing it as a learning opportunity for his squad.
Cincinnati has played every game at home so far this season and has been successful on their home court. This will give the Bearcats a chance to see how they shape up against different competition, and how they will fare without their home fans in the stands.
"Every day is big and you've got to try to grow, but we'll learn a lot about ourselves when we play against some of the best programs in the country," Miller said after Cincinnati's 79-45 win over Presbyterian last Thursday.
"We're all excited for that challenge and that opportunity, but we'll learn a lot," Miller added. "If we have success, that can give us a lot of confidence. If we have some failure, we can learn and grow from it and that's going to be the way we approach it every day."
Cincinnati, who is 4-0 going into the tournament, has put together some quality wins early in the season. However, none of those wins have propelled the Bearcats to a Top 25 ranking quite yet.
In the most recent AP poll, Cincinnati did not receive any votes. If the Bearcats can beat a highly ranked team such as Illinois, without their home fans, it would be sure to turn heads. If Cincinnati can win out and start the season 6-0, the Bearcats could continue on the right track towards a great first season under Wes Miller.