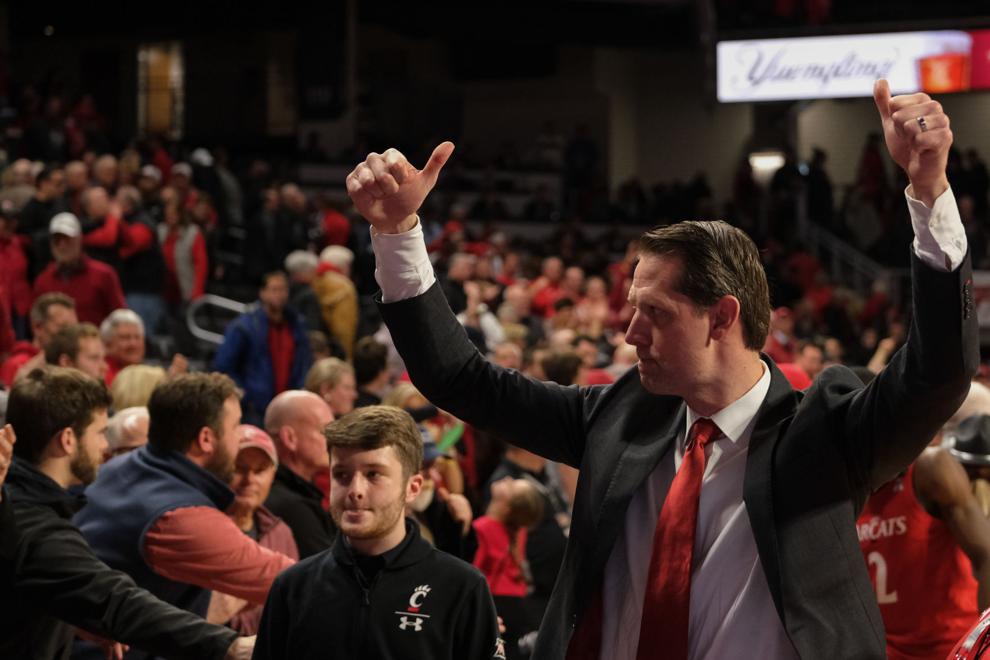 The University of Cincinnati (UC) filed a motion in federal court on Friday seeking to dismiss a lawsuit filed against UC officials by former men's basketball head coach John Brannen.
UC's attorneys are asking the court to dismiss the lawsuit, saying in part that claims against the university, as well as Athletics Director John Cunningham and UC President Neville Pinto – who are each named in the suit – are precluded under the 11th Amendment and other federal law. 
Brannen was terminated from his post in April following the outcome of an investigation into allegations made surrounding Brannen and the men's basketball program. He was head coach for just two seasons of a five-year contract. 
"The decision to move in a new direction comes after a thorough review of our program, which included conversations with student athletes, coaches and staff, as well as Coach Brannen," Cunningham said in a statement at the time. "Ultimately, the University is acting in the best interests of our student athletes and of the institution, and this decision is reflective of our commitment to both, as well as the values that we hold dear." 
Documents obtained by The News Record state Brannen was reprimanded prior to his firing for holding a "unauthorized conditioning workout," which officials said was "overly strenuous."
UC's motion to dismiss states Brannen was terminated after committing "multiple instances of misconduct on the job, including misconduct affecting the health and wellbeing of his student-athletes." 
In a 66-page complaint filed in Ohio Southern District Court in May, Brannen alleged the university deprived him of his constitutionally protected due process rights. 
Brannen's firing was the result of "a shame 'investigation' that was unfair, unreliable and inherently flawed and nothing more than a smokescreen to avoid triggering a contractual buyout clause that would have cost the University millions of dollars," the complain states. 
Brannen's buyout was worth more than $5 million, according to court documents. His lawsuit asks the court to grant him compensatory and punitive damages, attorneys' fees, as well as compel the university to give the former coach an opportunity to publicly clear his name during a broadcasted press event. 
Brannen was hired onto the program in 2019 to replace Mick Cronin as its head men's basketball coach, following Cronin's decision to leave UC for the University of California, Los Angeles. He was previously the head coach of the men's basketball program at Northern Kentucky University. 
University of Cincinnati's motion to dismiss former coach Brannen's lawsuit by Quinlan Bentley on Scribd