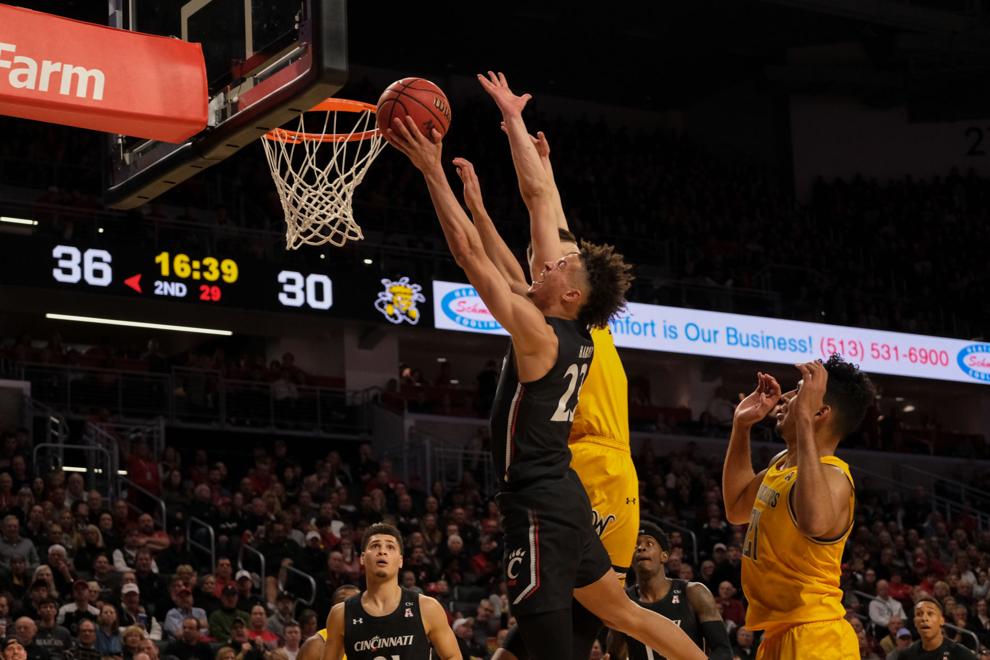 University of Cincinnati sophomore guard Zach Harvey announced his decision to use the COVID-19 Opt-Out option for the remainder of the 2020-21 season on Tuesday via Twitter.
February 17, 2021
The Bearcats have enjoyed a successful return to play after a 25-day hiatus from the court due to COVID-19 cases. The program is currently on a four game win streak, which has improved their record to the .500 mark (7-7).
Harvey has seen an increased role off the bench this season, playing in 12 of the 14 games after spending his freshman season as a reserve. He finishes his season averaging 6.4 points and 1.2 rebounds across 16.5 minutes per game.
Harvey has been one of the Bearcats premier long-range threats, boasting the highest shooting percentage from the three-point line (.458) on the team. Harvey is tied with power forward/center Mamadou Diarra for the second best overall shooting percentage on the team at an even 50 percent – behind only starting center Chris Vogt (.567).
The 6'5 guard's departure will likely see freshman guards Michael Saunders Jr. and Mason Madsen get the chance at an increased role for the remainder of the season. 
Cincinnati next face fellow American Athletic Conference opponent University of Houston on Feb. 21 at 1 p.m. in Texas. The game will be aired on ESPN.