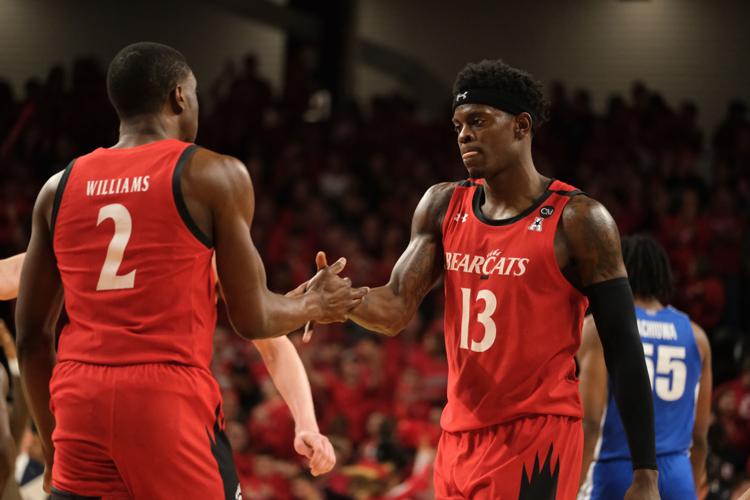 The 2019-2020 college basketball season officially ended in the middle of March with the cancellation of all conference championship tournaments and the NCAA men's basketball tournament in response to the coronavirus pandemic.
So that was it. The entirety of the NCAA regular season and all that was being worked for amounted to nothing but a final record at the end of the season to show for it.
Perhaps the ones affected most by the cancelations were the seniors, who weren't aware they played their final game in college until well afterward.
Tre Scott, a forward for the University of Cincinnati, was among the seniors.
"I'm mad about [the situation], to be honest," Scott said. "Going towards the postseason, we were all in a different place mentally. We'll never get to know what would have happened or what we could have done."
Scott believes the team was hitting a stride mentally and becoming more consistent after a rocky first half of the season.
Over the final half of the season, UC went 10-3 as the seniors and graduate transfers played a big part in the turnaround.
"Some of my teammates, who were transfers, never got to play in the [NCAA] tournament," Scott said. "I'm just really disappointed that it was canceled, that's would I would say. Disappointed, but it's not in my control."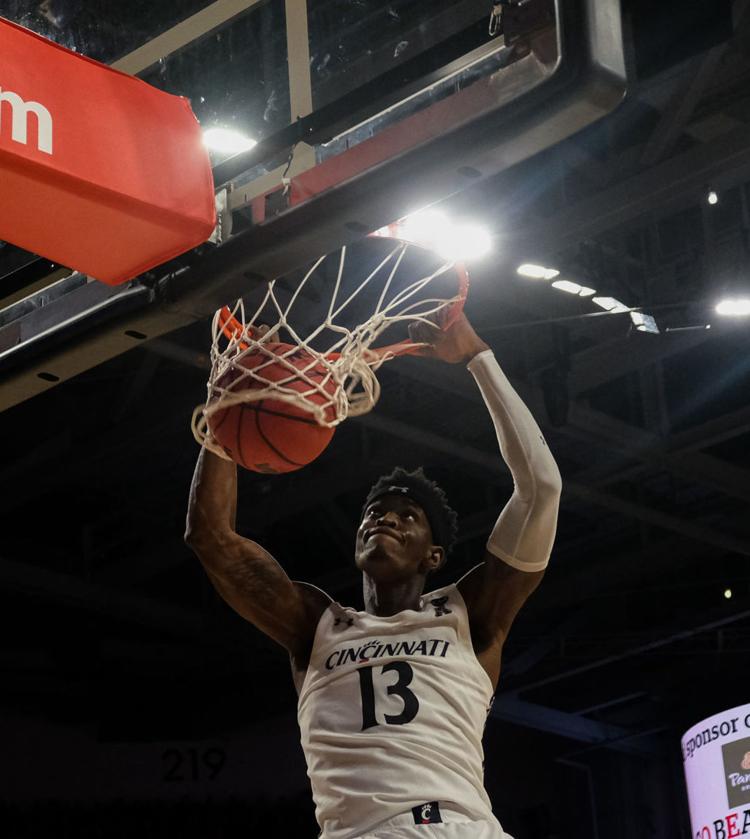 Scott spent his entire collegiate career at UC and has steadily improved each year.
In his senior season, Scott became the first Bearcat to average a double-double since 1983 with 11.4 points and 10.5 rebounds.
With a double-digit rebound average tagged along with an average of 1.5 steals and nearly one block per game, Scott has also found himself littered in honors at seasons end. Among them were American Athletic Conference (AAC) Defensive Player of the Year, AAC Most Improved Player, AAC First Team selection and the AAC Sportsmanship Award.
In the final regular season game against Temple, which carried heavy implications in conference and national tournament seedings, Scott grabbed an offensive rebound and scored with three seconds left to give UC a win that secured a tie for first in the AAC standings.
"I didn't have one of my best games, I was off on a lot of shots," Scott said. "What it means to me, and what it should mean to a lot of other players, is that no matter what game you're having, just stay with it. You never know what can happen. You never know what kind of opportunity is going to present itself."
As a result, one of Scott's most memorable moments, and lessons, stem from what ended up being his final play as a Bearcat.
"It feels crazy, to be honest," Scott said. "All I can do is think about the memories, think about the games and think about how everything went. Like what I did over the course of my career at Cincinnati, the challenges we got through this season, and how it ended."
"At the end of the day I can't be mad," he continued. "Personally, I feel like I went out on a good note. I went out with a bang from the way I played this season."
Although his senior season may be considered the highlight of his career, Scott made an impact since arriving as a freshman.
Scott has collected 108 wins as a Bearcat, good for second best in program history.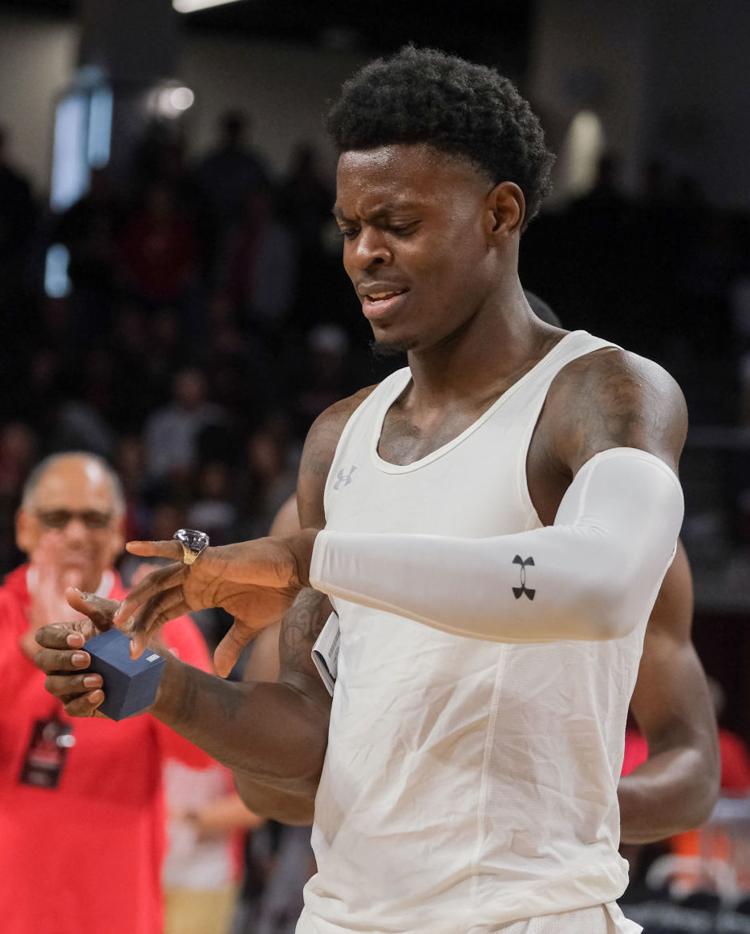 COVID-19 has forced the cancellation or postponement of thousands of events. The sports industry has naturally felt an impact from this.
Scott reflected on how the coronavirus has impacted him both as a person and as an athlete.
"It's affected me the most by ending my college career," Scott said. "Not having a chance to play in the tournament one last time and a lot of postseason stuff I was looking forward to like the Portsmouth Invitational… [which] was like the top 60 seniors. Just more stuff for trying to pursue my dreams playing at the next level and workouts."
"Also, me walking to get my Master's degree," Scott continued. "I know my family wanted me to walk again for my masters [in sports administration]. Just not being able to finish trying to reach the goals I set for myself at Cincinnati, and not being able to walk across the stage again."
While one door of Scott's life closes, another one opens, as he aims to find a spot in professional basketball.
He leaves behind an established career, along with his sisters Jada and Jadyn, who will head into their sophomore seasons on the UC women's basketball team next year.
"I want to tell them thank you for the support and watching me grow over the last four seasons I've played at Cincinnati. We had a rocky season this year, but we made first place in the conference and won another conference championship and we had a lot more to go. I feel like we were most definitely going to shock a lot of people in the postseason, and I'm sorry they didn't get a chance to see that."
"From a personal standpoint, like I said on my twitter post, the same way [UC] supported me, I just pray they support my sisters the same way and make them feel as welcomed and loved as I was," Scott said.