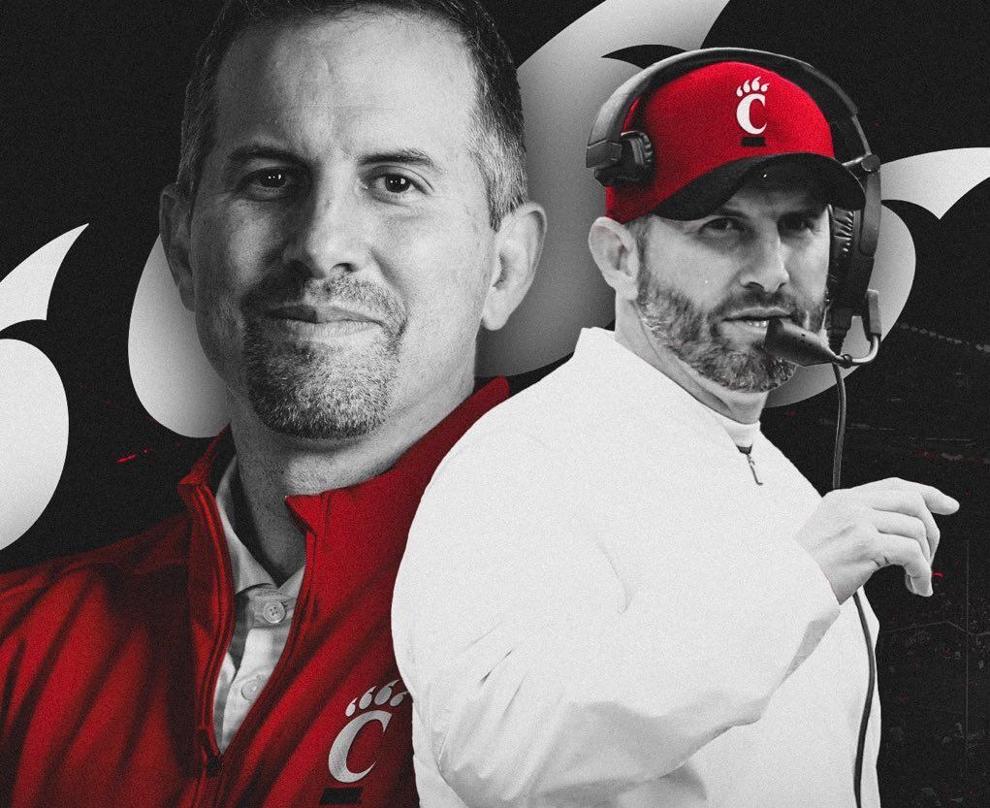 Bearcat football's newest addition to the coaching staff, defensive coordinator and linebacker's coach Mike Tressel, spoke on his return to the University of Cincinnati (UC) and more in his first press conference on Thursday. 
Tressel opened the conference with a statement of gratitude and excitement to be a part of the program – namely the opportunity to work alongside head coach Luke Fickell for a second time, as the two were on the Ohio State coaching staff together from 2002-03.
"[I'm excited] to work with coach Fickell again," Tressel said. "He's one of the couple guys across the country that I've said throughout my career if I had the opportunity to work with him, I would jump at it."
Fickell and Tressel helped the Buckeye's on their way to a National Championship in 2002 while both men had just eclipsed into their 30's; learning a formula of success in Columbus that would come to help create success in both of their individual coaching careers.
The similarity in age is something that Tressel attributes as a bonding factor for the pair during their time at Ohio State, and has allowed them to keep track of each other's growth over nearly two decades – seeing each other personally on a nearly annual basis.
Maintaining similar connections through the likes of Jim Tressel, Mike's uncle, and former UC head football coach Mike Dantonio has also ensured that the two travel in similar circles.
"In a sense, [we've] grown and evolved together," Tressel said. "Especially when, at times, we were running very similar schemes. I think we just have a connection and a friendship and a philosophical match."
In terms of his return to Cincinnati, Tressel looked back on the status of his family when he last resided in the Queen City. His children were still just that, children. Now his son Logan is in college and his daughter Quincy a junior in high school.
Tressel also recalled that the Linder Center, the headquarters of the university's athletic department, was in its inaugural year before he departed for Michigan State and how his prior UC gear still featured the vintage "C-paw" before the logo was updated.
Tressel went on to speak about other matters concerning the Bearcat defense, such as the particular strengths he plans to incorporate in his own game plan. He cited the likes of Ahmad Gardner, Myjai Sanders and others while setting the record straight that he believes in the well-roundedness of the defensive unit.
Moreover, Tressel spoke of his regard for the overall mentality of the defense. Going on to explain how he believes the "Blackcats" mentality is something that's here to stay.
"I'm watching guys that don't get shook if something doesn't go right," said Tressel. "You could look at the bowl game versus Georgia. Regardless of the outcome, Georgia's got some dudes, so they made a couple plays. But no one was ever shook, no one lost belief, and as a result really good defense the whole day."
If you are interested in watching the press conference in its entirety, tap or click here.