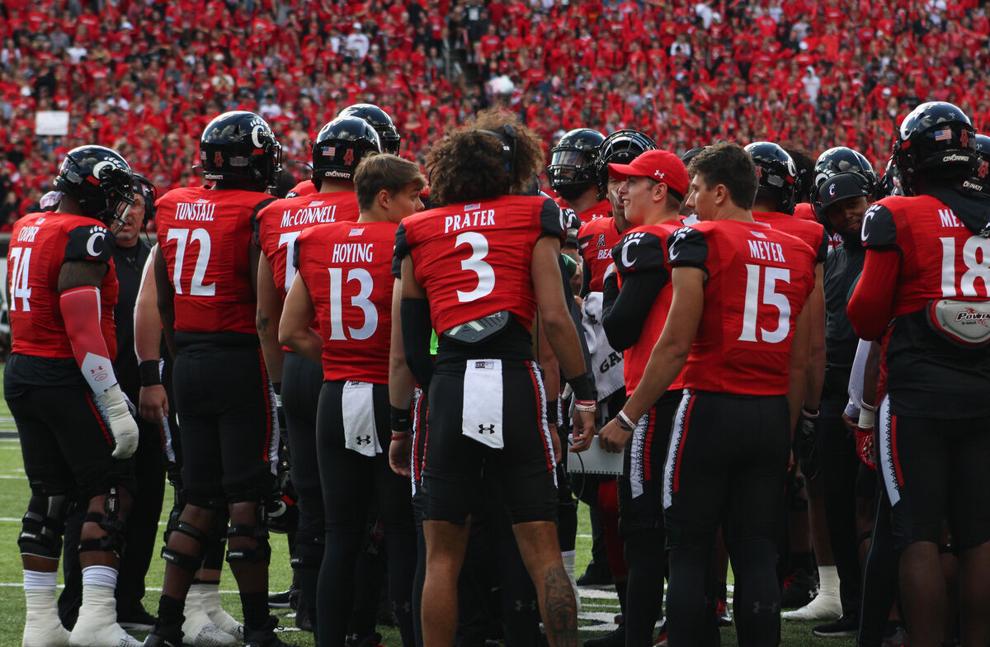 The Cincinnati Bearcats are now the No. 2 team in the country, continuing to fuel their historic season. After being the first non-Power Five team to ever crack the top four, the Bearcats broke program history by scoring over 50 points in back-to-back games against the Temple Owls and the University of Central Florida (UCF).
"I mean, I feel like we should put 50 up every game just because that's how we execute our offense," said Cincinnati quarterback Desmond Ridder. 
Following both dominations, Cincinnati head coach Luke Fickell said his team had no style-point intentions, only to play complementary football and execute. 
The 6-0 Cincinnati team is exploring unprecedented waters this season as they seem to break a national or program record on an almost weekly basis. Ahead of Cincinnati at the No. 1 spot is the Georgia Bulldogs. 
After defeating UCF 56-21, the Bearcats climbed one spot in the latest Associated Press (AP) Poll, from No. 3 to No. 2. This is thanks in part to their record-breaking back-to-back games scoring over 50 points each, and Iowa—the previous No. 2 team in the poll—losing to unranked Purdue.
"This is a far cry from where we were five years ago," said Fickell following their victory over UCF. "That's what I'm most proud of, is the way they came out that first half." 
Also rising one spot with the Bearcats are the Oklahoma Sooners (No. 3), Alabama Crimson Tide (No. 4) and the Ohio State Buckeyes (No. 5). The closest non-Power Five program to Cincinnati is the undefeated Coastal Carolina, who sits at No. 14. 
Benefitting Cincinnati's strength of schedule is the rise to No. 21 for Southern Methodist University (SMU), the Bearcats' conference counterpart who face off on Nov. 20. Also helping Cincinnati is Notre Dame's rise to No. 13, considering the Bearcats defeated the Irish 24-13. 
The Bearcats started the season at No. 8, meaning they have risen six spots in just six games. However, being No. 2 means there's only one spot left to climb with six games remaining and unlimited room to drop, making the remaining half of the season paramount. 
"We still have a lot of room to grow, but you know I like where we are at right now," said Ridder.
The Bearcats are No. 3 in the latest USA Today Coaches Poll, one spot behind the Oklahoma Sooners.
Just 16 days remain until the first College Football Playoff rankings are released. The Bearcats are set to face no ranked opponents between now and then.