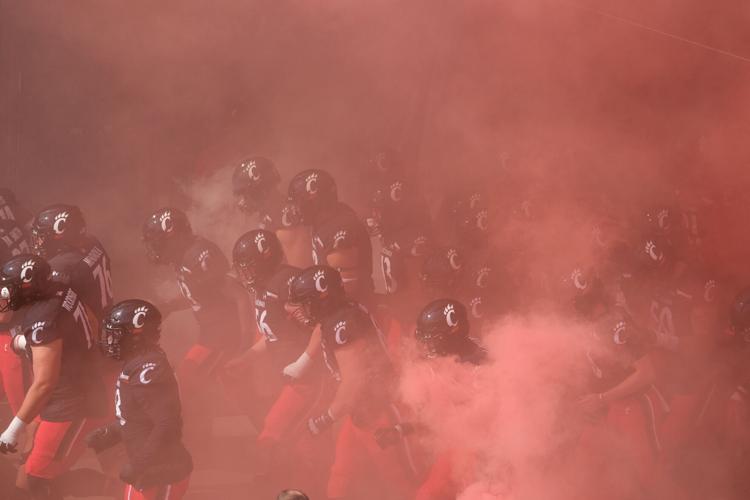 The University of Cincinnati football game against Tulsa University this Saturday has been postponed due to positive COVID-19 test results from the UC football program. 
The top 10 Bearcats will now face off against Tulsa on Dec. 5. The game will still be held at H.A. Chapman Stadium in Tulsa. 
The postponed game was scheduled to be UC's first away game of the season. Tulsa, 1-1 on the season, were going to make their home debut. The Golden Hurricanes are coming off a big upset against The University of Central Florida. They defeated the #11 ranked Knights 34-26; Their one loss came from another ranked team, Oklahoma State University. 
"The health and safety of student-athletes, coaches and staff is always our primary focus, and we appreciated the outstanding work and continued dedication of our medical staff throughout this pandemic," said UC Director of Athletics, John Cunningham. 
With the postponement, the Bearcats football team is not scheduled to return to action until Oct. 24, when scheduled to play Southern Methodist University at 9 p.m.