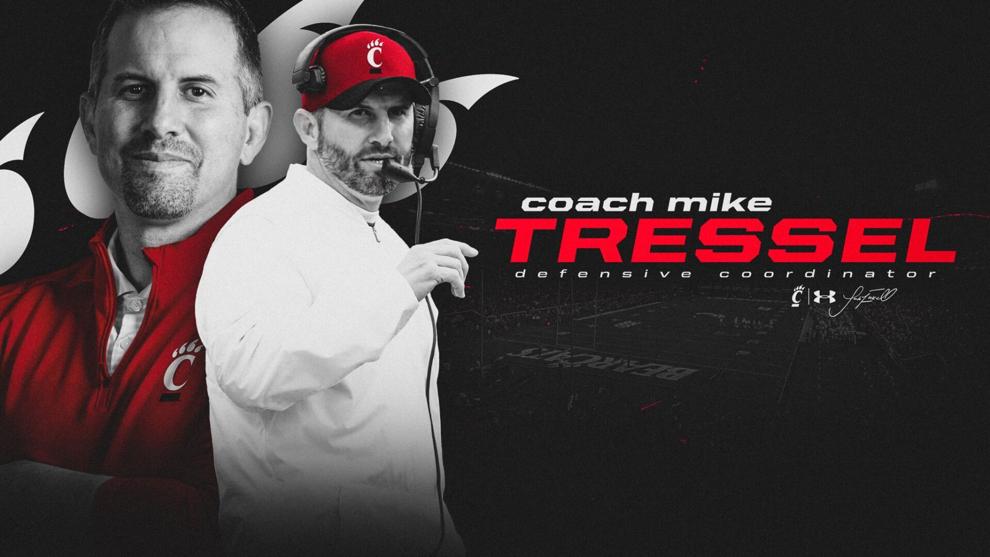 After the University of Cincinnati (UC) football program lost previous defensive coordinator Marcus Freeman to Notre Dame earlier this month, head coach Luke Fickell appointed Mike Tressel as the Bearcats new defensive coordinator and linebacker's coach on Wednesday.
Tressel returns to Cincinnati after a brief tenure in 2004-06 as the program's special teams coordinator and linebacker's coach before departing along with eight other UC assistant coaches in accompanying Mark Dantonio to Michigan State University – where he's spent the last 14 seasons.
Just as Freeman and Fickell spent time together at Ohio State, so did Fickell and Tressel, whom we're on the Buckeye's coaching staff from 2002-03 which included a National Championship title in 2002.
Tressel served in various roles during his time at Michigan State, ranging from assistant defensive coordinator (2016-17), defensive coordinator (2018-19) and assistant head coach along with safeties coach (2019-2020).
The Spartans ranked top ten in the FBS rankings for total and rushing defense in six separate seasons during Tressel's time on the coaching staff; including a very notable 2013 when Tressel's linebackers were a critical part of the only defense in the FBS to rank in the top three for rushing defense, passing defense, total defense and scoring defense.
Tressel takes command of a Cincinnati defense that ranked in the top ten itself in 2020 and played a big role in getting the Bearcats to the Peach Bowl. He'll have returning standouts such as Myjai Sanders, Ahmad Gardner, Coby Bryant and more to help the 25-year coaching veteran re-acclimate to the Queen City.