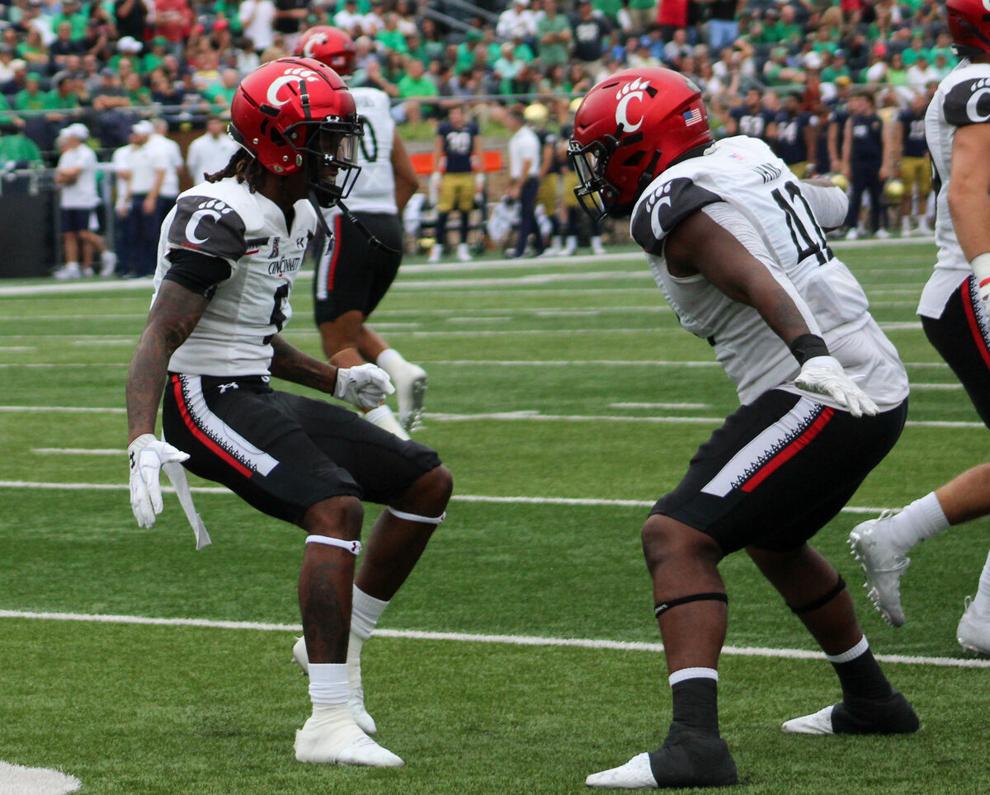 Traveling to a stadium in which the University of Cincinnati (UC) Bearcats football team has never won is something that the squad has done on a couple of different occasions this season and will be doing again as they travel to Annapolis, Maryland, to take on the Navy Midshipmen. The Cincinnati-Navy matchup has only taken place four times in history, two of them being before 1956. 
The other two were in 2017 and 2018, which saw each side winning once. In 2018, Navy traveled to Nippert and got shutout 42-0. In 2017, the Bearcats suffered a road loss of 42-32, which included giving up 572 rushing yards. With Navy running that same triple-option offense that earned them those 572 yards, the Bearcats will need an answer to stopping it and getting their defense off the field. 
"That's something you never forget," head coach Luke Fickell said of the 42-32 loss in 2017. "The triple option stuff is always going to be unique, and I think every year you've got to have some wrinkles."
The triple-option offense is a form of offense that typically results in keeping the opposing defense on the field and often gains short but consistent yardages with the potential for a burst of a big play. 
Navy has five players with over 150 rushing yards this season, two of whom are quarterbacks. The Midshipmen offense averages 215 rushing yards per game compared to their 59 average passing yards. With such a focus on the run game, the workload will be placed up front on the Cincinnati defensive line rather than its nationally-ranked secondary.
An essential part of the Bearcat's success on defense will be their flexibility and balance, covering anything that comes their way.  
"As soon as you think you've got something a little figured out, it can get really ugly really quick," coach Fickell said of the triple option. "I think it's more of a measuring stick to realize just how fundamentally sound you can play."
Despite all the running that Navy does, Cincinnati only has 90 fewer rushing yards – on over 150 fewer attempts – for the season. It will still be important for the UC defense to be aware that Navy could potentially throw at any time though, as part of the triple-option offense is that the offensive backs focus on reading the defense before each play.
On the offensive side of the Bearcats, the Midshipmen are giving up an average of 32.7 points per game and nearly 370 total yards. Once the Bearcat offense gets clicking in both the running and passing game, which it inevitably has in all six contests so far, the Navy defense is in for a workload. 
With quarterback Desmond Ridder having a Heisman candidate season and running back Jerome Ford coming off back-to-back American Athletic Conference (AAC) Offensive Player of the Weeks, the downhill momentum that the Bearcats are bringing into Annapolis will be hard to stop. 
Cincinnati takes on Navy on the road for their third AAC matchup of the year, looking to keep their undefeated streak and No. 2 ranking alive. The game will start at noon on Oct. 23 on ESPN 2.