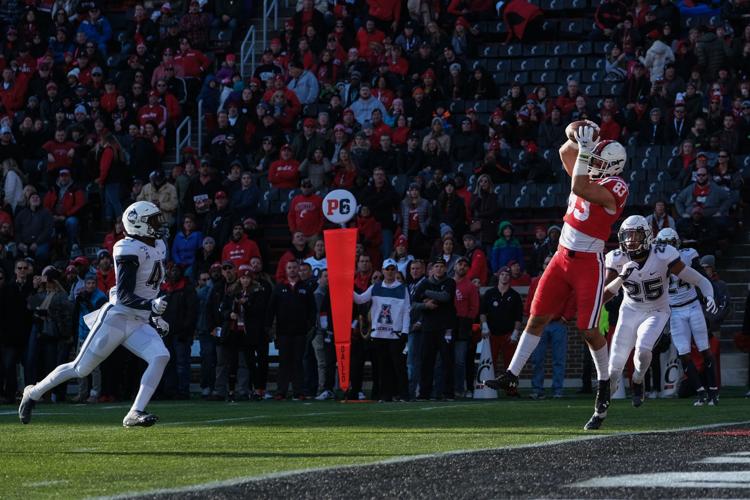 Over the past week, the top collegiate football players in the country put their abilities on display at the NFL Combine in Indianapolis. Among them was former University of Cincinnati tight end Josiah Deguara and running back Michael Warren II.
Warren was forced to sit out much of the combine's drills as a result of a sore hamstring inflicted from training while in Florida.
In turn, Warren was only able to complete the bench-press segment of the combine where participants try to put together as many reps of with a 225-pound bar as possible. Warren finished with 16. He will also compete in UC's annual pro day workouts later this spring.
Cincinnati broadcaster Dan Hoard was in Indianapolis to sit down with Warren for the first time since his decision to turn pro.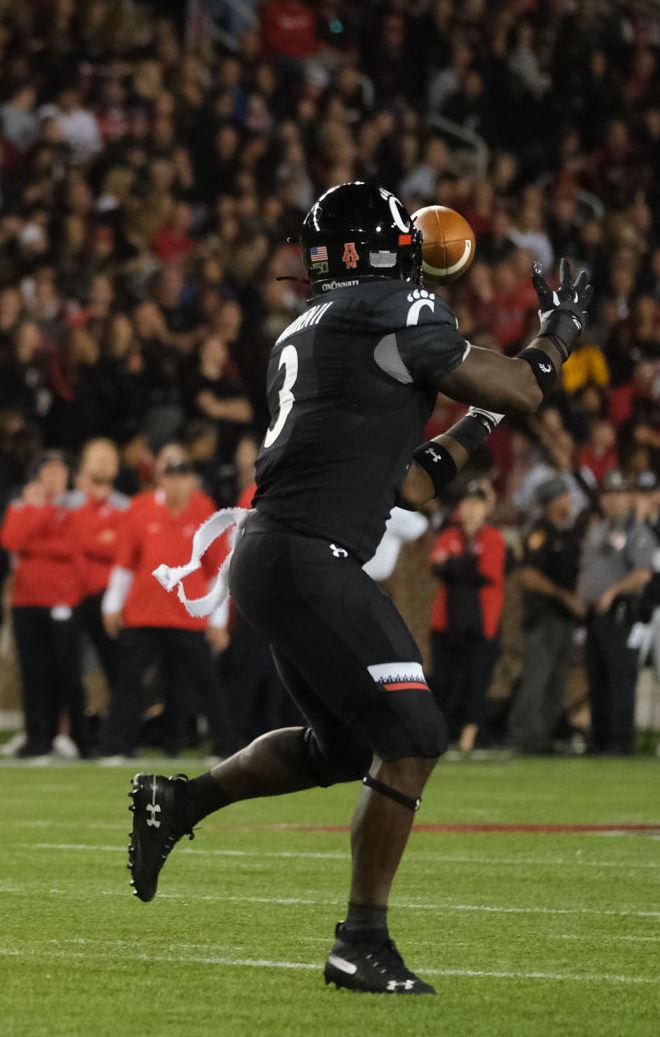 "I think it will be very important," Warren said, referring to the inevitable 40-yard dash at the pro day. "But every scout on every team here knows that I'm a football player and they know what type of running back they're going to get."
UC has established a knack for producing quality pro players at the tight end position, including former Philadelphia Eagle Brent Celek and current Kansas City Chief Travis Kelce. Each are Super Bowl champions.
Now stepping onto the scene is Josiah Deguara, who finished his UC career with the most receptions at the tight end position (92) and also had over 500 yards receiving in his senior season. He opened some eyes in Indianapolis.
Deguara finished just outside the top five among tight ends for the fastest 40-yard time, coming in with at 4.72 seconds. He also showcased his speed by completing the 20-yard shuttle in 4.35 seconds, making him a top performer for tight ends.
Deguara managed to show off his ability to get some air several time in the combine, ranking in the top-10 of all tight ends for both the vertical and broad jump. His vertical came in at 35.5 inches, good for fourth best, while his broad resulted at 9 feet, 7 inches, good enough for ninth best.
He also finished with the best bench press result at the tight end position, as he pumped out 25 reps. The tally resulted in a tie for fourth best among all skill positions.
Both Deguara and Warren sit at a prospect grade of 5.9, which according to nfl.computs them in a category labelled "developmental traits-based prospects." With their hopes of turning their passion into their professions, Deguara and Warren will look to continue to increase their odds in the eyes of NFL scouts at the upcoming pro day on UC's campus.