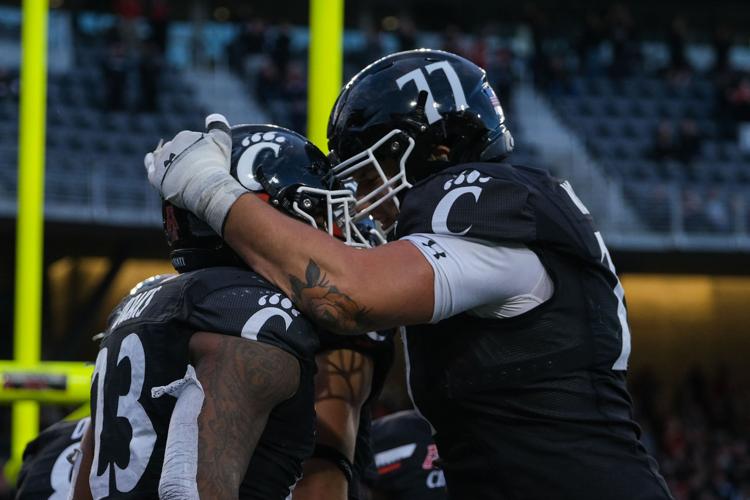 The No. 19 University of Cincinnati football team had its nine-game winning streak snapped Friday evening, losing to No. 18 University of Memphis, 34-24, at Liberty Bowl Memorial Stadium.
Redshirt freshman Ben Bryant started as quarterback for the Bearcats. Desmond Ridder — who has battled a lingering shoulder injury and passed for 140 yards combined the past two weeks — was available if necessary but did not play
Bryant had his successes in his first career start, connecting with Leonard Taylor on a 4-yard touchdown and rushing for a 12-yard score in the fourth quarter, and had his struggles of two interceptions and a lost fumble. Bryant finished with 229 passing yards and two total touchdowns. Junior running back Michael Warren II added 122 rushing yards and a touchdown.
Memphis got off to a big start, returning the opening kickoff 94 yards. Tiger quarterback Blake White passed for 233 yards and had two touchdowns. UC cornerback Ahmad Gardner intercepted White in the fourth quarter, which gave UC a chance to tie or take the lead — but even then, the team couldn't capitalize off its only forced turnover.
Damonte Coxie led Memphis in receiving with 145 yards and a touchdown on six receptions.
With the win, Memphis clinched the American Athletic Conference West title and will host UC in the AAC Championship game Dec. 7. Kickoff time has yet to be announced.