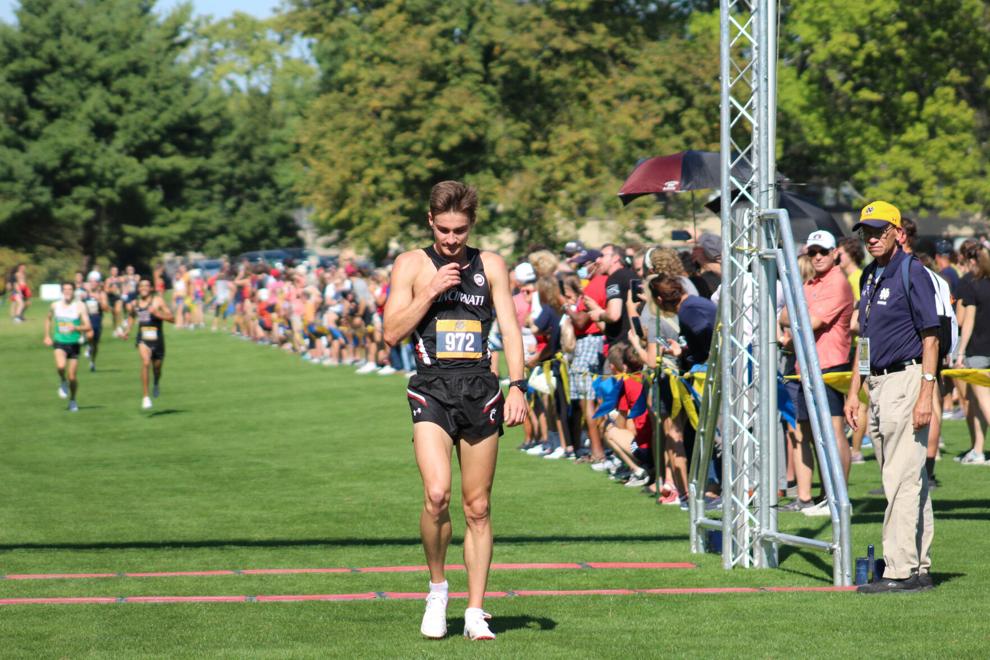 The University of Cincinnati (UC) men's and women's cross country teams travelled to South Bend, Indiana, to compete in the Joe Piane Notre Dame Invitational on Friday. The Bearcats came back to Clifton with a solo victory in the five mile race by Alec Sandusky along with high placement from the teams as a whole. There were over 60 teams at the invite, split into three categories: Blue, Open, and Gold.
UC grad student Alec Sandusky won the Gold Five Mile, and adds this victory to his numerous accolades so far this season. Sandusky ran a time of 24:17, which beat out second place by nine seconds. Sandusky ran alone at the front of the pack for a majority of the race, asserting his dominance from the get-go.
"It's physically not bad," Sandusky said of running alone at the front of the pack. "But mentally it's so demoralizing, all you can think about is not wanting to get caught, I'm in no-man's-land."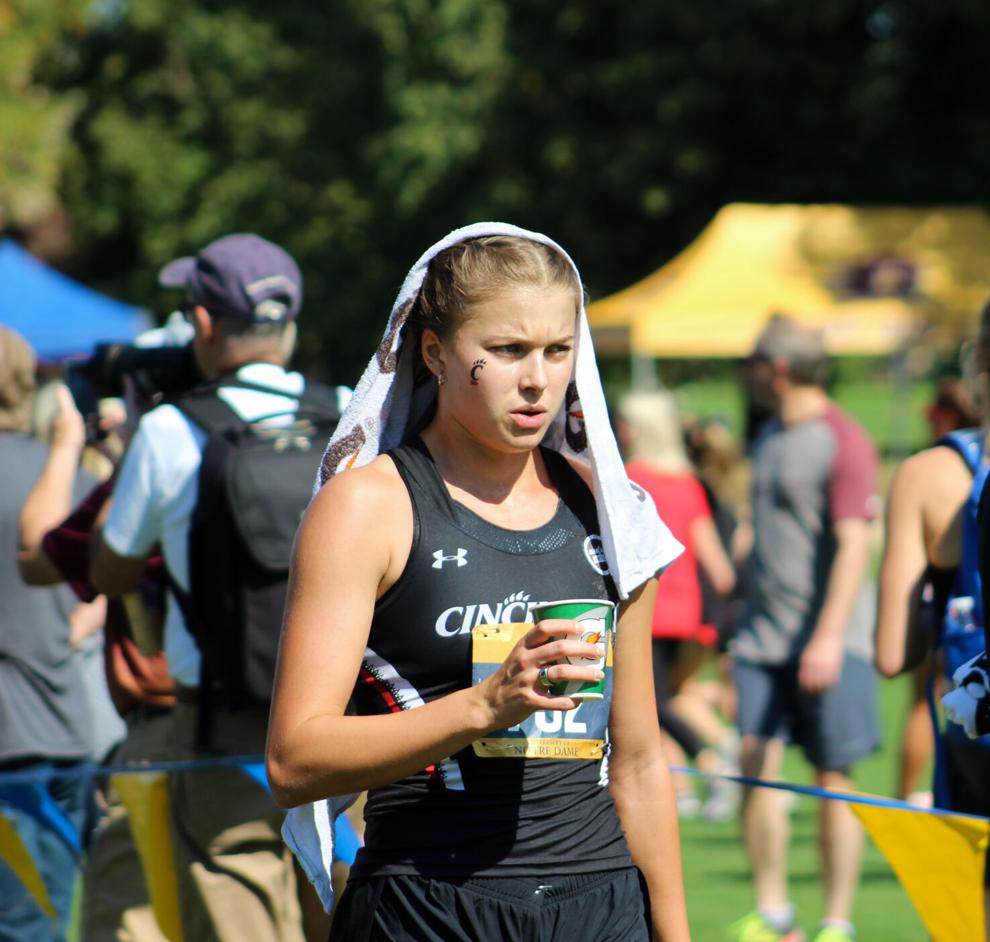 Rounding out the results for the Gold Five Mile are Tyler Wirth at 15th place, Toni Banos at 20th, Julius Hild at 26th, and Christian Stevens at 61st. These placements were good enough to earn the Bearcats third place overall as a team for the race.
"I'm happy of our performances, our men were missing one of our top five [runners], so I know when he gets back we'll be even better," Sandusky said. "Everything we do we have to take in stride and take as a learning experience."  
UC's missing runner, Jonathan Harley, placed third among Bearcats in their opening invitational this season.
On the women's side, Ellie Leather was the top Bearcat runner of the day with a fourth-place overall finish in the Women's Gold 5000-meter run. Leather earned eighth place overall in that race, and second best of the six Ohio teams.
The top five finish for Leather is her second of the season, and her first being at the Butler Twilight Invitational, where she finished fifth.
Next up for the UC cross country team is the Pre-Nationals meet in Tallahassee, Florida on Oct. 15. Pre-nationals will be the squad's final race before the American Athletic Conference championships and eventually the Regional and National championships.
"I think today was a good learning experience getting us ready [for Pre-nationals]," Sandusky said.