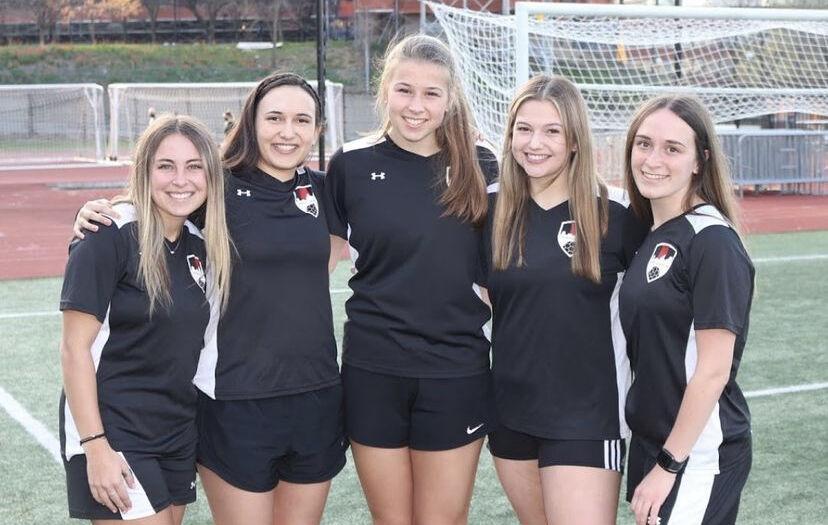 Although most students don't end up going to school for athletics, some still crave the competitive nature of the sports that they love but don't have the time for a division-level commitment. Club sports at the University of Cincinnati (UC) provide students the opportunity to continue playing competitively while still offering the time to focus on school.
UC has dozens of club sports around campus, and all provide the tools necessary to compete at a high level both on and off the field. 
"It really helps me with my time management and it makes me feel involved and active in the UC community," women's club soccer player Kristin Sweeney said. "We practice twice a week, so we still have Tuesday, Thursday, and Friday to do schoolwork and get things done, and practice is only an hour and a half."
These weekly practices end up being worth it in the long run; through club sports, students develop life-long relationships, post-college connections, and a nice break from classes throughout the week to make for a more enjoyable college experience.
"I feel like it's a good balance while still getting that competitive aspect," Sweeney said.
For many students, club sports provide an escape that allows them to be athletes on the field again and bond with a diverse group of people over their shared interest in the sport. It's an excellent way to bring together students from all different sides of campus.
Over 110 students showed up for the men's club soccer tryouts, which were hosted last week. It gave Bearcats both new and old a chance to meet others with a similar passion for soccer.
"It's not just about that competitive nature, but being able to meet new people," men's club soccer president Grant Simon said. "A goal for us is for everybody to get to know each other and create more friendships and make future connections."
Now that the men's club soccer team is the last men's soccer program on campus, Simon and the team have high expectations for their upcoming season. Competition is a trait propelled throughout the university's club sports.
"We actually compete against other top universities around us and are national competitors. It drives our competitive nature," Simon said. 
The club team has been to its national tournament six times in the past 10 seasons, and hopes to get there again this season.
"Winning a national championship will always be our goal," Simon said. "People are hungry to play and I think that's going to help us thrive this year."
Sweeney similarly agreed that a national championship was on the radar for her team. 
For club athletes, they are all still stepping onto the field, wearing the black and red of Bearcats, and donning the Cincinnati logo while they play. To Sweeney, there comes a certain sense of pride when throwing on the black and red, something that shouldn't be taken for granted no matter the level of play.
"Even though we're a small part of it, it makes me feel good that we're still representing UC when we go out and play our games," said Sweeney.