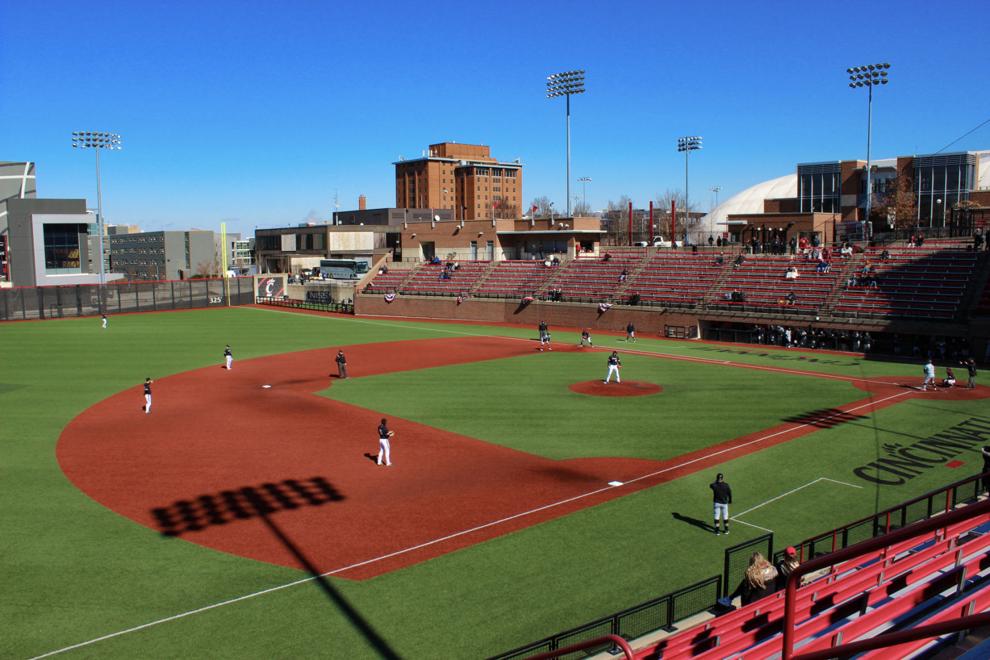 The Cincinnati Bearcats baseball team is set to host the Houston Cougars on April 8 in the first game of the series at 5 p.m. at the UC Baseball Stadium. The Bearcat's record so far this season is 10-16, as they're coming off a two-game losing streak. The Cougars enter Cincinnati with a 19-9 record, and a two-game winning streak. 
The Bearcats had a positive start to their season where they broke the highest attendance record and beat Ohio State University 5-4. However, lately they haven't produced the results they've been looking for, as they lost every game in the Xavier series, and lost two of three games to ECU, but they're working to turn things around. 
The Bearcats are averaging 7.1 runs per game (RPG), leading the American Athletic Conference (AAC). The Houston Cougars average 6.6 RPG. Cincinnati's Griffin Merritt is tied in the AAC for the leading number of home runs at nine, while Ryan Nicholson is just shy of Merritt with seven. 
As a team Cincinnati has hit 40 home runs, making them the leaders in the AAC, while the Cougars have hit 28 home runs this season. Houston lost their first three games, but their season pivoted significantly from there when they went on to win six games in a row. 
Head Coach of the Cincinnati Bearcats, Scott Googins is hopeful that things will start coming together and working in the Bearcats favor. Coach Googins has a 44-39 record at the University of Cincinnati. 
Cincinnati's Paul Komistek, a redshirt junior and outfielder from Knoxville, Tennessee is second in the AAC with a .404 batting average. Komistek leads the league for hits at 42. He has faced many teams and pitchers, but still finds a way to put the ball in play. 
The Bearcats have four starters with five or more home runs, including Griffing Merritt with nine, Ryan Nicholson with seven, Paul Komistek with five, and Joe Powell with five. 
The Cougars' pitchers will have their work cut out for them when they step on the Bearcat's mound against these valuable hitters. 
The Bearcats' starting pitcher is usually freshman, Garrett Harker. Harker will have to pitch well against the Cougars, as their batting averages have secured them wins over good teams in the season. Houston's Anthony Tulimero, the redshirt sophomore, and catcher leads his team with 42 hits and a batting average of .365, just short of Komistek's batting average. 
The Bearcats and the Cougars will be an exciting matchup to watch, both teams will have to pitch well to stop the heavy hitters on both sides. The first game of the three-game series begins on April 8 when the Bearcats and Cougars will show out at the UC Baseball Stadium.