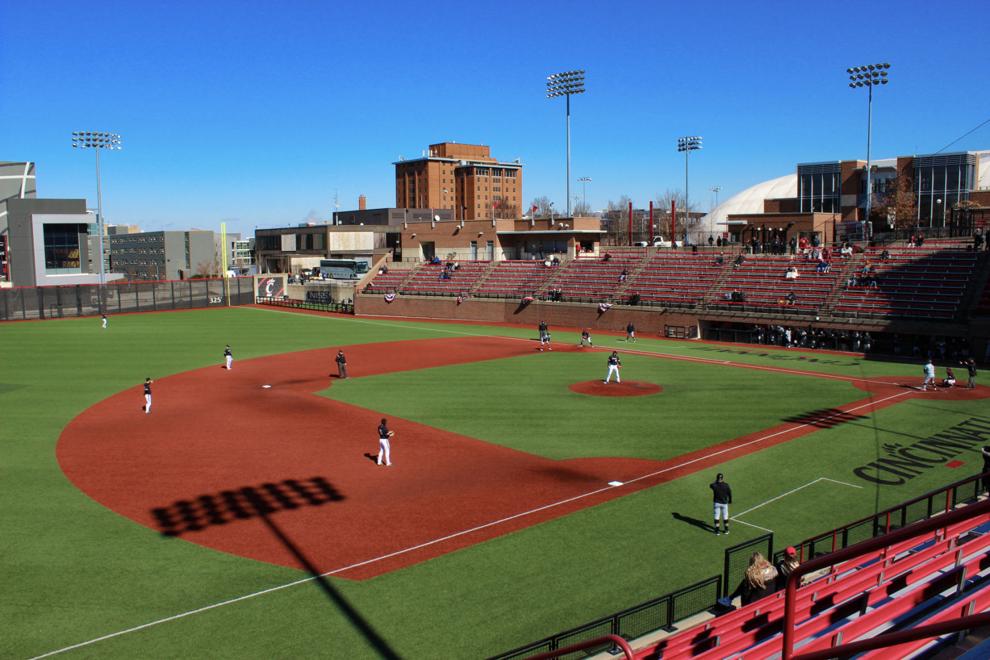 The University of Cincinnati (UC) baseball team will hit the diamond for the first time this season on Friday against Florida Gulf Coast University (FGCU) at Swanson Stadium. The schools will play a total of four games in three days with a double header scheduled on Saturday.
Scott Googins, entering his fifth year as head coach, is leading the Cincinnati Bearcats through their 55-game slate, which features 25 home games, 25 road games and five neutral sites. Last season, the Bearcats finished 29-26 overall and 18-14 in the American Athletic Conference (AAC). However, the expectations this year are much higher as they were picked to finish third by the conference coaches. 
FGCU, led by coach Dave Tollett in his 20th season, finished 28-20 and 12-6 in the Atlantic Sun Conference last season.
While there will be some new faces to the UC lineup, there will also be some familiar ones, especially in the outfield. Returning for his third season, Paul Komistek will be looking to replicate what he did last season: a .365 batting average, .599 slugging percentage, and .459 on-base percentage. Komistek, the redshirt junior, earned First-Team American Conference Honors in 2021 and 2022 AAC Preseason Player of the Year.
Five Bearcats were part of the All-AAC teams last season, but only two are returning this season: Komistek and Griffin Merritt (second team).
"We've got a lot of younger guys this year that are going to have to step up more than they've had to in a while," Komistek said. "We've got a lot of guys in the lineup that can hit, so it'll be nice to see who steps up there." 
Joining Merritt and Komistek in the outfield is sophomore Cole Harting, who hit .289 with 10 home runs, and 34 runs batted in (RBIs) in 53 games last season. All three were named to the AAC Preseason All-Conference.
Redshirt junior, Jackson Murphy, will return to the bullpen this season, and he'll be looking to improve on his 3.21 earned run average (ERA) and 30 strikeouts in 22 games from last season.
This will be the first ever matchup between these schools on the diamond. All four games will air on FGCU's YouTube channel.
Starting Pitcher Matchups 
Feb. 18 – 6:30 p.m.
Cincinnati: LHP Tristan Weaver vs. FGCU: RHP Jason Woodward
Feb. 19
Game One – 1 p.m.
Cincinnati: RHP Garrett Harker vs FGCU: LHP Daniel Batcher
Game Two – 4:30 p.m.
Cincinnati: LHP Alex Shea vs FGCU: Tyler Shuck
Feb. 20 – 11 a.m.
Cincinnati: RHP Aiden Bradbury vs FGCU: TBA