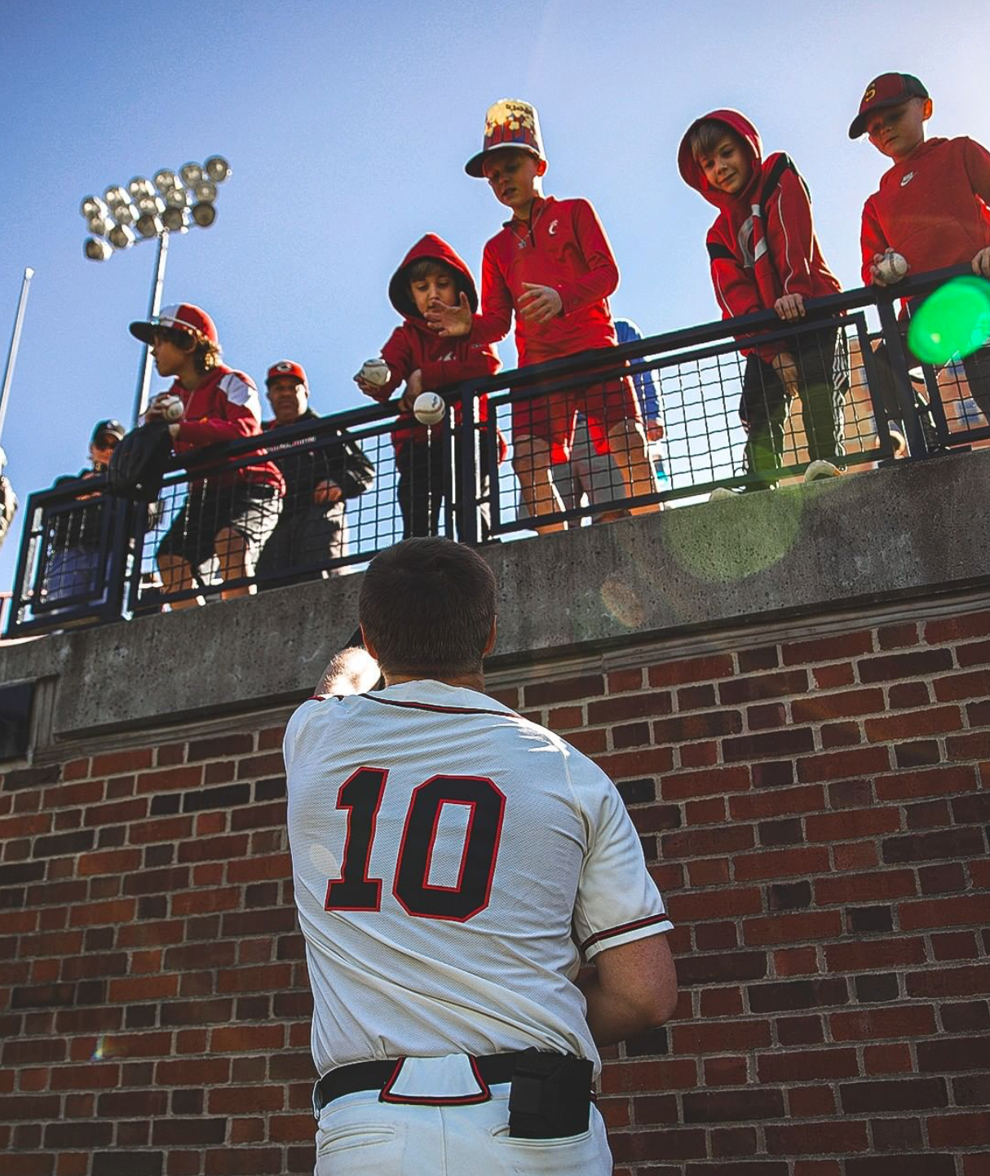 The University of Cincinnati baseball team is taking on the Xavier Musketeers for the fourth game in the series, with Wednesday's set at Marge Schott Stadium. UC's record so far this season is 9-13, as they're looking to turn around their three-game losing streak against rival Xavier in the final game of this series. All three of the games have been very close, with the Bearcats only losing by one run. 
"I know the results haven't been where we need to be, but we're getting ready to turn the corner," head coach of the Bearcats, Scott Googins said. 
Googins said some of the players have been a little banged up and some are getting over the stomach flu, so the team is overcoming those obstacles and putting everything together. Googins said he is not worried about the team's record or their performance, saying they're putting everything together and he's really proud of his guys and thinks tonight's game will turn the Bearcats around. 
"[The] biggest thing for us right now is not to hit the panic button, we're not broke, we just haven't gotten results," Googins said. 
Former player and teammate for the Bearcats, Joey Bellini, is now an assistant coach for Xavier. When asked about how Googins felt about a former player of his now coaching the opponent Googins said, "I'm excited for him and I'm really proud of him."
Googins said he wants the best for him, and he's really proud of him for all the great things he is doing and will accomplish in his career. 
Redshirt junior, Griffin Merritt, has had an eye-opening season thus far with 21 runs, 31 hits and 24 runs batted in (RBI). Merritt is the third highest player in the American Athletic Conference (AAC) for batting averages at .392. He's the highest athlete in the AAC for homeruns with nine, which ties South Florida's, Drew Brutcher. 
"I think we're excited about tomorrow; the last three games haven't gone the way we wanted, I think as a team we still feel confident and feel good," Merritt said when asked about how he feels about Wednesday's game against Xavier.
Merritt said he and his team are excited about playing Wednesday, he said they're expecting a large crowd and some better weather, so hopefully things will go more of the Bearcats way. 
With the weather warming up near 77 degrees, the bearcats are ready to face Xavier in their final game of the series Wednesday in Cincinnati, Ohio. 
"I don't want so say when the weather gets warm, the Bearcats get hot too," Coach Googins said.