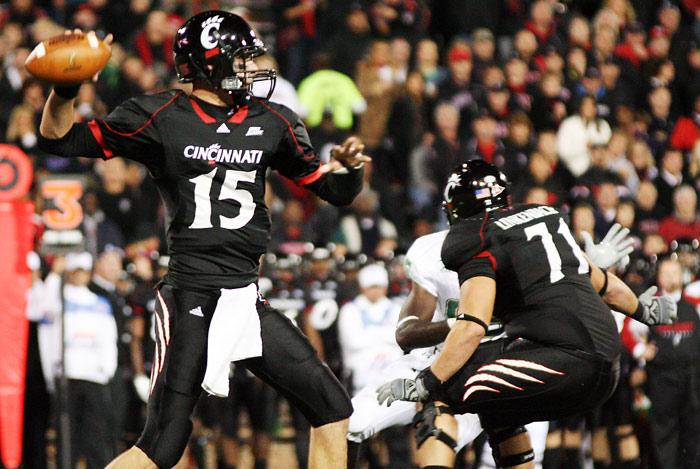 The University of Cincinnati Department of Athletics announced Monday that it will enshrine a former UC football team and a longtime sports announcer into its hall of fame.
The department will induct the 2009 UC football team as a whole into the James P. Kelly UC Athletics Hall of Fame this year. The team finished undefeated with a 12-0 season, won the BIG EAST conference championships and ranked No. 3 in the final Bowl Championship Series standings.
"The achievements of the 2009 Bearcats, one of the greatest UC teams ever, are second-to-none in our football history and we look forward to unveiling additional exciting ways to commemorate their historic season," said Mike Bohn, director of athletics, in a news release.
Alongside the team in the Hall of Fame will be longtime UC play-by-play announcer Dan Hoard.
"Dan Hoard is simply one of the best broadcast professionals in the nation," Bohn said. "We are blessed to have him as our respected voice of the Bearcats. He's a phenomenal representative of the University with an unparalleled work ethic."
To celebrate the 2009 season, all UC football season ticket holders will receive a dual bobblehead of Tony Pike delivering a game-winning pass to Armon Binns during the team's surprise win against Pittsburgh on Dec. 5, 2009.
Click or tap here for more information on the UC Athletics website.