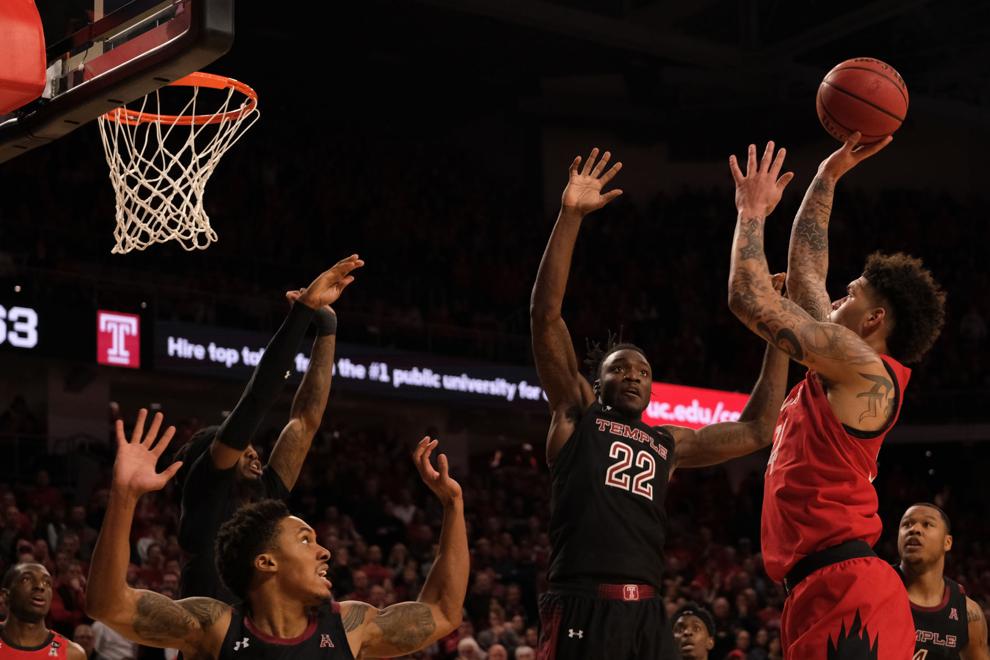 Trevon Scott and Jarron Cumberland, two former players of the University of Cincinnati's basketball program, made their professional debuts Wednesday night in the NBA's renowned developmental G-League, specializing in preparing players for the big stage.
Scott is a part of the Salt Lake City Stars, the affiliate of the Utah Jazz. Cumberland is rostered on the Rio Grande Valley Vipers, the affiliate for the Houston Rockets and the team with the most league titles of any G-League team (3). 
Both clubs started their seasons with a loss on Wednesday, but the two former Bearcats saw a very different amount of time on the court. Scott was on the Stars' starting five to open up 2021, playing at the power forward position. 
Scott enjoyed a promising start to his professional career, playing for a total of 30 minutes and nabbing 15 points on 6-9 shooting, six rebounds, two assists and three steals during that time.
Also worth pointing out that three of Scott's six made shots were three pointers, going 3-5 from beyond the arc on the night. 
Scott was known for his hustle and grind style of play as a Bearcat, and that mentality hasn't gone away as indicated by his three steals. Scott also now bears the number 7 instead of the 13 he had on his back as a Bearcat.
On the other hand, Cumberland saw far less playing time, grabbing only three minutes of court time towards the end of the game. He went 0-2 on shot attempts, both from the three-point line, and contributed a single rebound to the stat sheet. Cumberland also bears a new number, 10, compared to the iconic 23 he wore in Cincinnati.
Both Cumberland and Scott were named to the All-American Athletic Conference (AAC) First Team at the end of their senior seasons. Scott especially was littered in honors in his final season, taking home the AAC Defensive Player of the Year, AAC Most Improved Player and the AAC Sportsmanship Award. 
Cumberland finished his UC career as the program's seventh leading player in points (1,782) and assists (415) while being only the fourth player in program history to surpass 1,700 points and 400 assists along with Oscar Robertson, Steve Logan and Deonta Vaughn.
The pair also went undrafted in the 2020 draft after not having the chance to show out in the AAC Tournament and the NCAA Tournament, stripped away from them due to the pandemic.
Scotts' Stars will play again Feb. 11 at 9:30 a.m against the Oklahoma City Blue - Stars' full schedule can be viewed here - while Cumberland's Vipers also play tomorrow against the Agua Caliente Clippers at 6:00 p.m. - Viper's full schedule can be viewed here). 
Both games can be streamed on ESPN+.