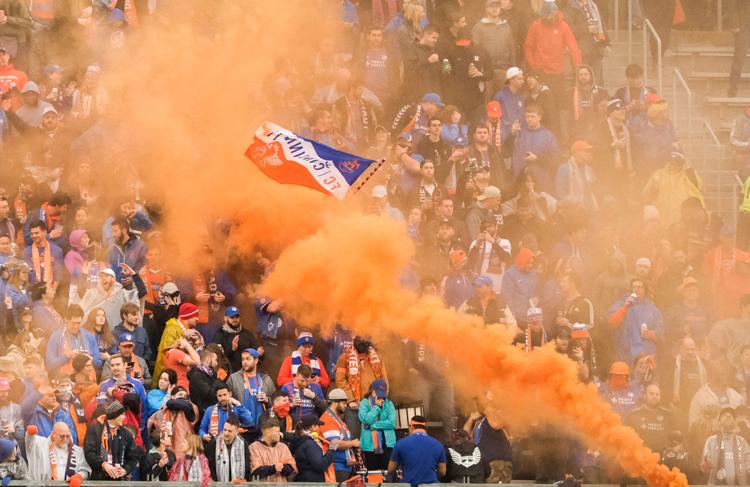 Although there is great pride in University of Cincinnati Athletics, it's important to be aware of what Cincinnati has to offer for professional sports.
Below are the three more prominent options in the local area and the best ways to purchase tickets to events.
FC Cincinnati (FCC) soccer
---
Soccer in Cincinnati has been booming since the inception of Football Club Cincinnati (FCC) in August 2015. Originally introduced in the lower-level United Soccer League (USL), success quickly followed the team.
The Orange and Blue captured the 2018 USL Championship before being accepting as the newest member of Major League Soccer (MLS) May 29, 2018. The team has played its home games on UC's campus at Nippert Stadium since 2016, and averaged an attendance of 25,717 in its final season in the USL (capacity of 33,250 for soccer).
FC Cincinnati vs. Indy Eleven - Sept. 29, 2018
The club is slated to play the rest of its home games at Nippert before moving into West End Stadium, which is currently under construction and expected to have a capacity of approximately 26,000.
The MLS regular-season runs into October, and FCC's final home match is Sept. 29. 
If interested in checking out a match before they depart from Nippert, visit www.fccincinnati.com/tickets for all ticketing options.
Cincinnati Bengals football
---
This year is the beginning of a new era for the Bengals of the NFL, as a new, young head coach is entering with a revised vision for the direction of the franchise.
Zac Taylor was hired to replace Marvin Lewis Feb. 4 after Lewis and management mutually parted ways Dec. 31, 2018. Taylor, 35, has local ties, as he was UC's offensive coordinator and quarterbacks coach during the 2016 season.
After a disappointing 6-10 record last season, check out whether or not Taylor's presence has an immediate impact.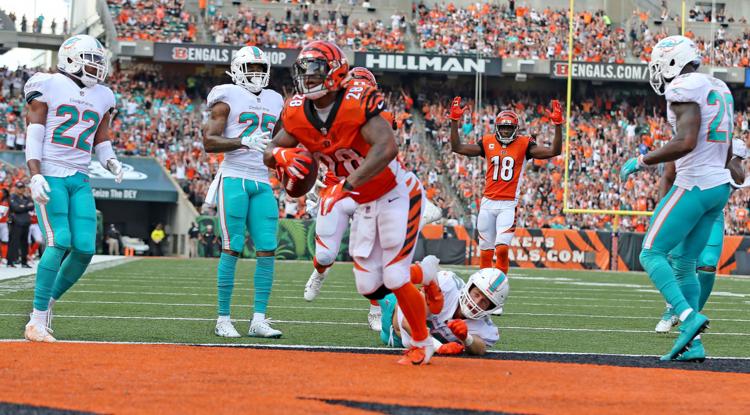 Whether you're a football fan or not, Paul Brown Stadium is a beautiful facility located on the banks of the Ohio River. A short three-mile drive from campus, "The Banks" is a go-to area for not only pro sports, but also exhibits plenty of notable restaurants and bars.
The first home preseason game is Aug. 10 against the Kansas City Chiefs and the regular-season lasts until the end of December. Tickets are available through www.bengals.com/tickets.
Cincinnati Reds baseball
---
Originally introduced as the Cincinnati Red Stockings in 1869, the Reds of the MLB pride themselves as baseball's first openly all-professional team.
Great American Ballpark, also located on The Banks, provides scenic views of downtown Cincinnati and is a popular spot for locals throughout the summer months.
Many promotional games will continue to take place throughout the season, including merchandise giveaways, firework nights and the always popular "bark in the park," where the organization encourages fans to bring their furry friends. 
The 2019 season is the first under new manager David Bell — a 12-year MLB veteran as a player and graduate of Cincinnati's Archbishop Moeller High School. 
Regular-season play runs through September and all your ticket needs can be fulfilled at www.mlb.com/reds/tickets.