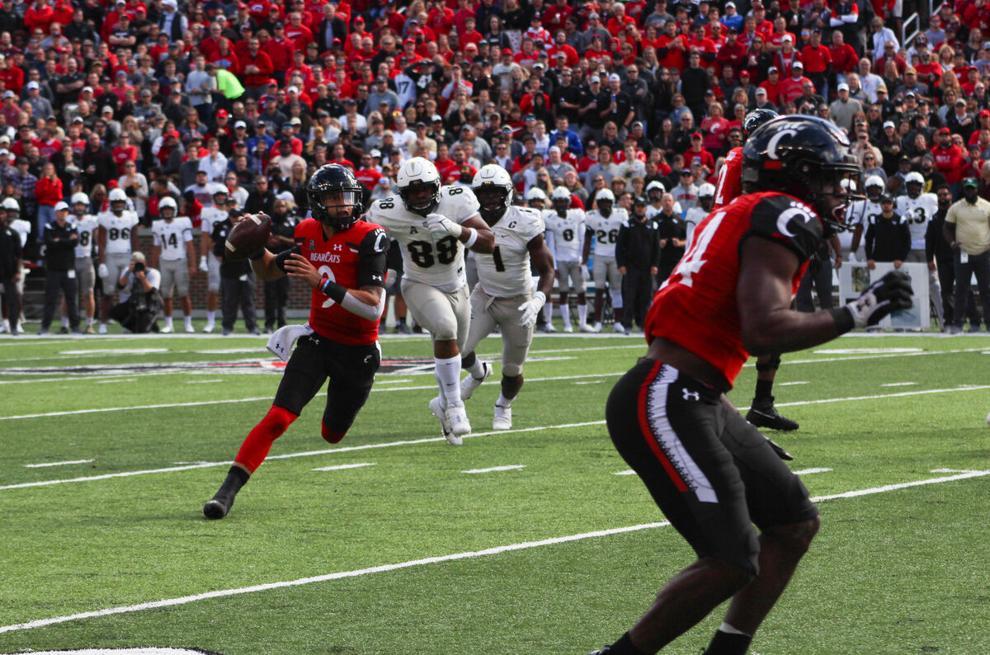 The No. 2 University of Cincinnati Bearcats are halfway through a historic season, with a relatively easy six games in the rearview mirror, with six conference games remaining. Rising from No. 8 to No. 2 doesn't happen overnight and through six games there have been countless Bearcats rising to the challenge of being the number two team in the country. 
Here are some of the most notable statistical performances so far. 
Desmond Ridder
Cincinnati's second all-time passer in yards, Ridder, currently sits 24th in the NCAA in average yards per pass. For the Bearcat's Ridder has thrown for 1,444 yards, 13 touchdowns and two interceptions through six games.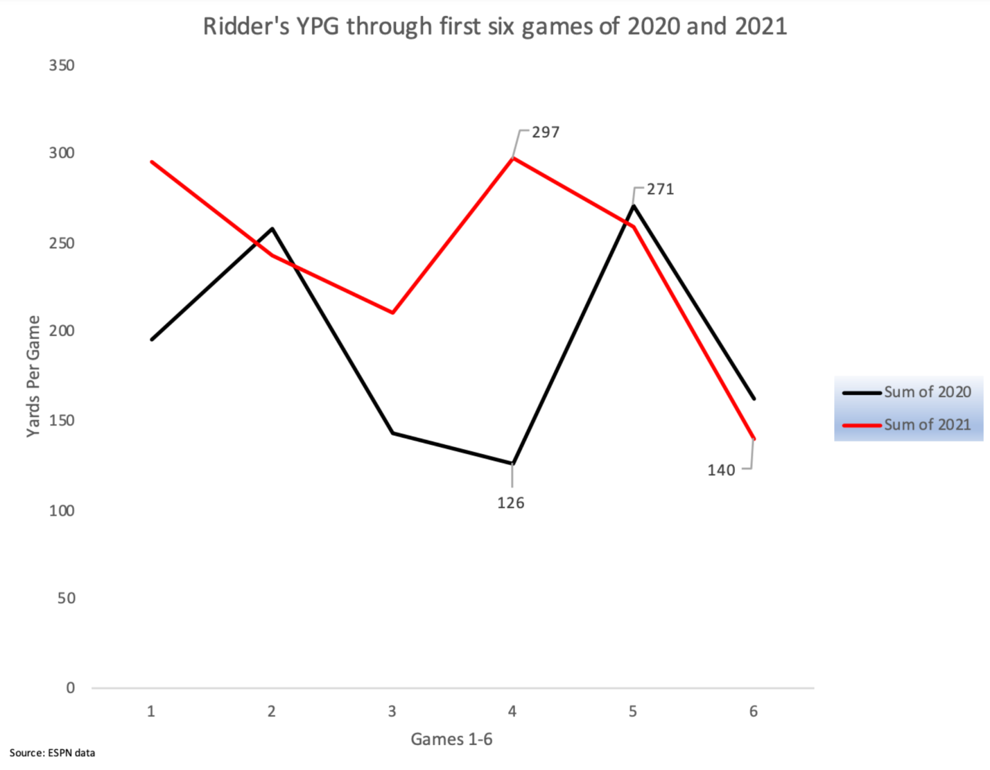 Through six games Ridder has 10 more completions than last year's first six games and 288 more passing yards. However, Ridder has attempted 16 more passes in this year's first half, showing the trust the Bearcat's offense has in his arm. 
Ridder's 13 passing touchdowns rank 27th in the NCAA, while his completion percentage is down .72% from last year's six opening games.
Deshawn Pace
The hometown sophomore linebacker has sprung onto the scene for the Bearcat's defense, the "Blackcats." Pace is tied for seventh in the NCAA for interceptions with three, which leads the Bearcats. 
Through six games, Pace is averaging 7.5 total tackles a game and just over four solo tackles. 
Pace is leading the Bearcats defense with total tackles, 45, and solo tackles, 26. When most of the Bearcat's defense graduates and moves onto the NFL following this season, Pace will undoubtedly be the dominant leader of the group. 
Jerome Ford
Ford, Cincinnati's junior running back, entered this season with great expectations as he had to fill the shoes of the current Miami Dolphins running back Gerrid Doaks. Through six games, Ford has more than exceeded expectations, as he has the second-most touchdowns of any rusher in the NCAA. 
With 12 total touchdowns, Ford is fifth in the NCAA for scoring and 13th for rushing yards with 709. Ford has continuously attributed the credit to his offensive line, who he has said is hard to stop once they get rolling. Ford is leading the American Athletic Conference by 67 yards and two touchdowns. 
"Jerome is one of the most humble guys on the team, he puts everyone before himself and he'll make sure you know that," said Ridder on Ford. 
Ahmad Gardner 
Gardner is currently allowing 0.22 yards per coverage snap, third lowest in college football, according to Pro Football Focus. Through his three-season career, Gardner has never allowed a touchdown. 
Gardner's defense is leading the nation in pass efficiency (87.9), thanks in part to Gardner who is hardly ever tested by quarterbacks. With two interceptions on the year, Gardner has allowed just eight of 18 passes to be completed on him for just 47 yards. 
Alec Pierce
Pierce has nearly doubled the receiving yards of any other Bearcat this season in route to becoming Ridder's number one perimeter threat. Pierce leads the Bearcats in receiving yards (406) and receiving touchdowns (3). 
Pierce has vividly proven to be able to shine in the most important moments, having a season-high of 144 receiving yards against Notre Dame this year and scoring a touchdown against the current No. 1 Georgia Bulldogs in last year's Peach Bowl. 
The Bearcats travel to face Navy on Oct. 23 at noon.