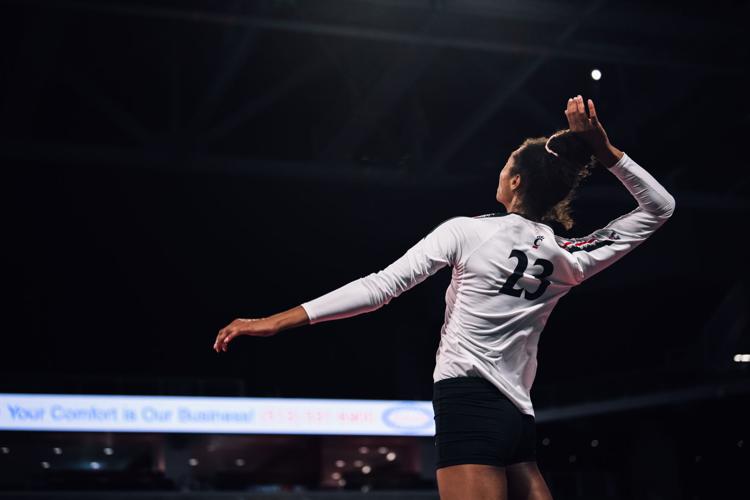 Redshirt senior Jordan Thompson is on pace to break the most prized volleyball statistic at the University of Cincinnati.
The 6-foot-4 outside hitter needs nine kills against East Carolina University (ECU) to break Julie DuPont's (2001-04) career record of 2,137 kills.
Breaking records isn't new to Thompson, as she already holds the school record for most kills in a match (44), most attack attempts in a match (109), kill per set (6.27), total kill attempts (1,807) and kills in a single-season (827) in 2018 – an NCAA Division-I record.
Thompson broke these records despite tearing the ulnar collateral ligament in her right elbow in 2017, forcing her out of volleyball activity for nearly nine months.
The two-time American Athletic Conference (AAC) Player of the Year has played in more matches in her career (141) than DuPont (129). Thompson is also approaching the record of career matches played, as Becca Refenes and Jordanne Scott (2009-12) each finished with 141.
ECU will be the first AAC opponent this season for the Bearcats.
First serve is 7 p.m. Friday inside Fifth Third Arena.