The University of Cincinnati football team finishes spring practice with an inter-squad scrimmage Saturday evening at 6 p.m.
The running back position is back to full strength, as junior Gerrid Doaks returns from a groin injury that sidelined him all last season. He rushed for 513 yards as a true freshman in 2017.
He joins an already deep position that consists of junior Michael Warren II (1,329 yards, 19 touchdowns in 2018) and sophomores Tavion Thomas (499 yards, six touchdowns) and Charles McClelland (485 yards, four touchdowns).
Below is a Q&A with Doaks and Warren.
The News Record: How does it feel to be back on the field after missing all of last season?
Gerrid Doaks: It feels great to be back out here. Being out for a whole season gets depressing, especially seeing all my teammates doing what they love. I still was a part of it by being right there with my teammates and supporting. You know, you always want to be in the action.
TNR: There's four guys who could see time at running back this coming year. What has the competition been like during spring practice?
GD: It's great. Every day, you know you've got to go out there and you're going to get better every day by competing against those guys. Me personally, I think we've got the best running back room in the country. Having that type of competition every day really pushes you to get yourself better.
TNR: As a junior now, how have you become a role model for the younger guys?
GD: Everyone is still learning, but since I have more experience, if they have anything to ask, they know they can come to me. I'll give them any info and go over the playbook with them, but with me being out, sometimes they know more than me. We all help and feed off of each other.
TNR: What's it like to have Gerrid back and finally have all the running backs healthy again?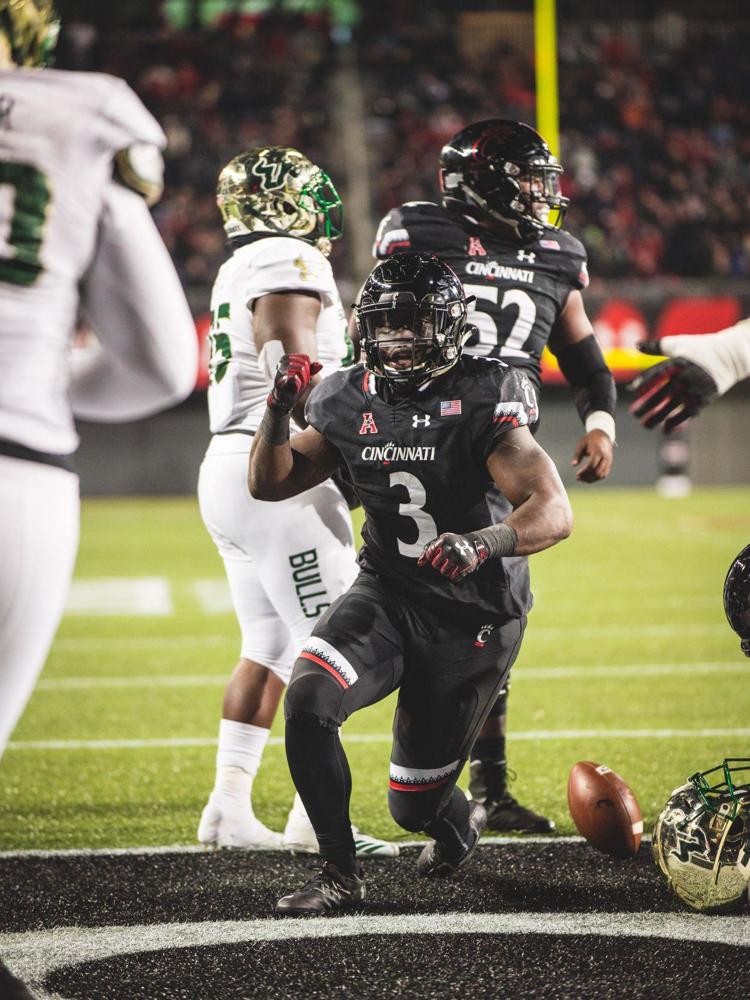 Michael Warren: It's great to see Gerrid back out here after fighting that injury. You never want to see a kid injured and not be able to play ball, so it's good to see him out there running again like usual. He's got competitive spirit. Coach [Luke] Fickell always talks about having good competition in the running back room. It's good to have all the boys in there because it makes me and everybody go harder. There's only one ball.
TNR: What have been Coach Fickell's expectations during spring practice?
MW: Winning championships. At the end of the day, it's about playing for championships and creating football players who can play at the next level. It's about the championships and becoming closer as a team, and that's where Fickell teaches you a lot. He teaches a lot of things that'll help us later in life that doesn't have anything to do with football. He got a bowl win. Now, the [American Athletic Conference] championship would be a big statement.
TNR: How do you expand after breaking the single-season touchdown record last season?
MW: I love breaking records, so I'm just trying to be even better this year. All I can do is get better and perform at a high level.