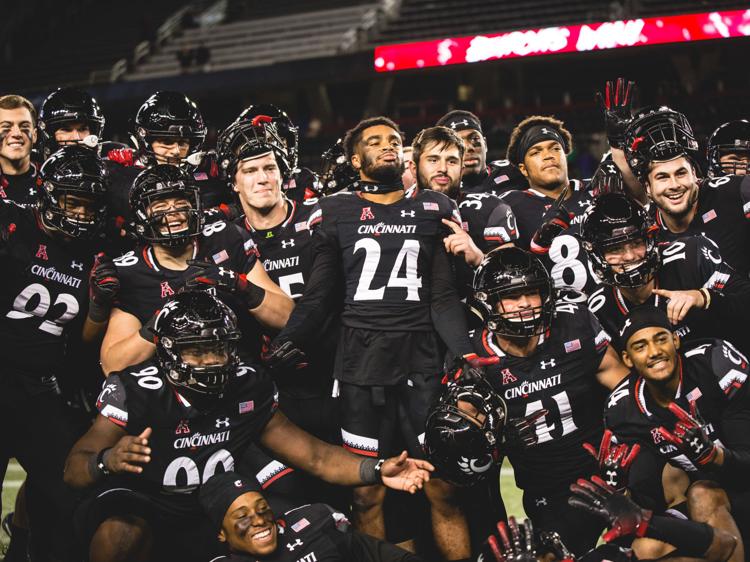 As the University of Cincinnati football team prepares to take the field for its season opener against UCLA, The News Record's Spencer Schultz reached out to Sam Connon, sports editor of the Daily Bruin to gain information on the Bruins.
The News Record: After UC ultimately shocked UCLA at the beginning of last season, is UCLA treating the UC as a much bigger opponent than they did a year ago?
Sam Connon: I wouldn't say Chip Kelly and the coaching staff are. It's interesting seeing them practice on the final days of fall camp moving up to the first game. There is a lot more energy —music playing, having fun — which all of last season wasn't really a thing for them.
TNR: Quarterback Dorian Thompson-Robinson split snaps last season with Wilton Speight who is now gone. What is the expectation for Thompson-Robinson in his first full year as a starter?
SC: I think the expectations are pretty high. He was one of the top dual-threat quarterbacks of his class coming out of high school, and Wilton Speight was a pretty late addition after transferring during spring practices, so before he came a lot of people thought Thompson-Robinson could start a full season his freshman year … He didn't end up being completely ready, but a lot of people are expecting a big leap from him … His protection wasn't really there last season and he didn't know what to do with the [run, pass, option], but with an extra year of that, increased arm strength and confidence, people are expecting a big year at least from UCLA. 
TNR: Will the offense rely more heavily on running back Joshua Kelley or Thompson-Robinson with his dual-threat ability?
SC: The last few weeks of last year was a lot of Joshua Kelley … I think this year is to have Kelley start, play a full season and maybe take on a roll as a receiving back to keep defenses on their toes a bit. Ultimately, they're going to give Thompson-Robinson more passing attempts. He didn't play that much last year, so he'll be passing more, Kelley will be working more on third down, and the other running backs Martell Irby and Kazmeir Allen will both get more snaps.
TNR: The UCLA defense surrendered an average of 34 points per game last season. What changes might there be on that side of the football, especially against Cincinnati?
SC: UCLA's defense wasn't bad last year except the pass rush, which was one of the worst in the country … There aren't too many new faces in terms of freshman or transfers in the front seven, but the linebackers are more experienced. Defensive coordinator Jerry Azzinaro doesn't really have a set formation he likes to use. He likes to switch it up a bit, and in week one it'll be good confusing opposing offenses using linebackers, covering tight ends and pass rushing. 
TNR: What is your prediction on the outcome of the game?
SC: I was thinking UCLA would win, but the more I looked at it, Cincinnati is always good in their openers. Luke Fickell is a great coach and had a pretty good year last year. He's a defense minded guy. It'll be a big clash, but I'm going to lean Cincinnati, 30-24.