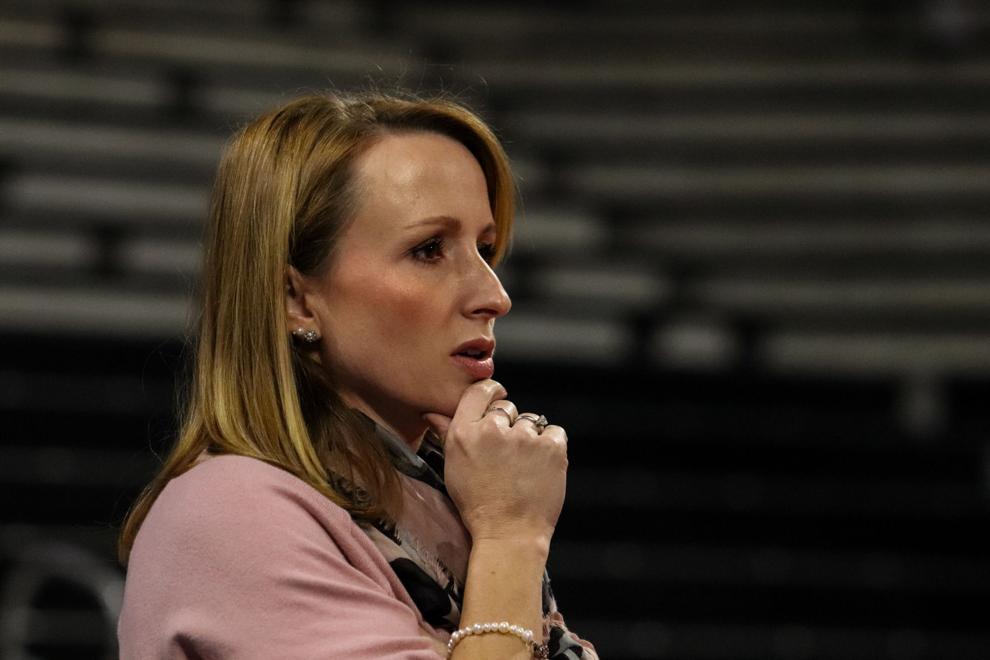 This season, almost all college sports have faced some major scheduling problems due to the COVID-19 pandemic, and NCAA volleyball is no exception. Usually a fall sport, the Bearcats volleyball team will be starting their season this month, playing Illinois State University on Jan. 29. 
That last game before the delays marked the end of a historic season for the Bearcats. The team became the first American Athletic Conference team to make the Sweet 16 and stunned a highly ranked University of Pittsburgh team the round before. The News Record spoke with volleyball head coach Molly Alvey about preparations and expectations for this season unlike any before.
The News Record: How has the team been preparing for the season since the delay? Since it's been moved to a spring sport, does the extra time give you more time to prepare, or does it just make you more angsty for the season to start?
Molly Alvey: Yeah, I think it's a little bit difficult, I think only because when we were preparing in the fall, and I give our players a ton of credit for this, there was just so much unknown. So, we were training, and they definitely got better in the areas that they were focusing on as far as getting better. It's just so difficult to stay focused over a long period of time when you're not really sure what you're preparing for. 
We really didn't have the schedule or know exactly what would happen with us all throughout the fall semester. So just a ton of credit to the players for really staying diligent and think everything went online as well. You know, we're mostly virtual and just limited in our interaction. On a social standpoint, so they did amazing with that, and it definitely shifted like a mindset for training. 
So then coming in the spring, and we're normally in the fall, I think we just have had such a short amount of time to get ready. But that feeling of racing to something, I think was a little bit of a relief, like, okay, we don't have a lot of time, but hey, now we're playing for something. 
TNR: What were the emotions in the locker room when it was first announced that the season would be delayed? Was this something that you were given warning about, or did it just kind of hit you?
Alvey: I think we always try to communicate as openly as possible, we're transparent on the team and think just communicating that, hey, when you look around with the rest of the world is experiencing outside of just our bubble as just college athletics, or just being Bearcats, you there's obviously a lot going on. And we do need to be prepared that whether it means the full season being canceled, or some sort of element of it being shifted like it's a reality. 
So, I think just by being aware of what was going on in the world, we kind of knew that something would happen. So that that kind of lent into a little bit of that. The feeling of not knowing exactly what we would be playing for too.
TNR: How eager is the team now they know they will have a season? 
Alvey: Oh, my gosh, It's just totally different. Like, the vibe was never bad. But there's a little bit more energy in the gym, if that makes sense. So, I think we did a great job in the fall, preparing and getting accomplished what we need to get accomplished. But now, it's just really different when there's something concrete that is out there in the future that you're looking to obtain.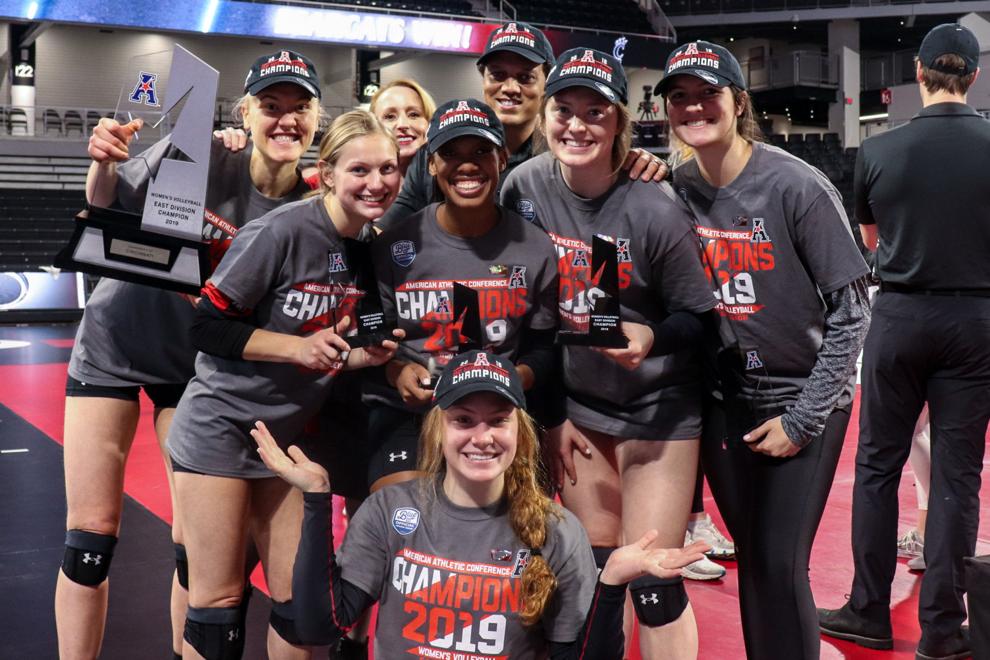 So yeah and think about even the other aspects of playing and not every match will be this way. But the matches that we have the opportunity to play in front of your family or your friends to be on your home court. I mean, all those little things are a refresher because of everyone that's returning.
We haven't played competitive match in over a year. So that's a long time. Most of our players haven't gone over a year without playing a match ever since they were in the sixth grade playing club ball, you know, that just doesn't happen. So definitely excitement around that competitive, formal competitive aspect of the season.
TNR: As head coach, how do you make sure that this season isn't overshadowed by last season's success being the first American Athletic Conference team to ever make the Sweet 16? 
Alvey: I don't think there's any overshadowing. I think that's who we are as a program, right? In every year that we go into planning. As a coach, whether you're AAC champions or not, we obviously always have a competitive program here. I think every team is different, so you're always planning for each team that you have on a given year. And I think that's just success to build on. It's part of the program. It's part of our identity, part of our brand and who we are so I think the team. 
There's one thing I say, as a coach that you that we can't teach and that's experience. So, everyone that's been here is having the experience of going that far in the tournament. And that's an invaluable experience that, will never be able to be taken away. So, I think you get to build on that. 
And I think the alternative is there's excitement around it. I mean, our program has kind of branded itself as being competitive, I think, being a family-oriented group that works together, and is going to lay it out on the line. And I think the opposite of that, there's really a lot of energy going into the season. And it's going to be different for everyone.
It's just the nature of what's going on. Everyone's in the same predicament. We weren't able to play in the fall, and we weren't able to train and people coming back quickly, or programs having to be shut down for times if they are having isolate, quarantine, whatever.
So, I think this season as a whole when I talk to colleagues, there really is nothing that precedes this, right? It's so different that you can't really compare it to anything. Yeah, we take it as an opportunity to get better. And that's what it is, it's just is it's just how it is right now.
TNR: Now that it's been a year since the last competitive game, and Jordan Thompson has graduated, who should fans look at in the upcoming season to take over that leadership role on the court?
Alvey: I think you can see a lot of leadership from our players that were on the court last year. I mean, definitely Maria Malin is in a role to be a leader and one of the captains on our team. And she's a two-time first team All-Conference Player, even as a freshman, she was the first team All-Conference Player. So, the numbers that she's been putting up since she's been here, and what she's doing to help put us in position to win matches is pretty big. And it's been impactful since beginning of her career. 
We return our starting setter, which we rely heavily on our setters to be the quarterbacks in the gym, the quarterbacks on the court. So, the experience that Armania [Heckenmueller] got last year, and for a majority of the season leading the NCAA in assists per set is pretty critical. 
And we've had a strong history of centers in this program, I think they're working their tails off in the gym. Before Armania, we had Jade Tingelhoff, was a two-time Setter of the Year in our conference. 
So, I think we keep that, that position that's strong for us and keep that going. That's huge. And then Adrian Oliver, along with Armania were second team All-Conference performers as well. So, what physically, Adrian brings to the court is something that many teams can't stop. So, that's a pretty good base and foundation.