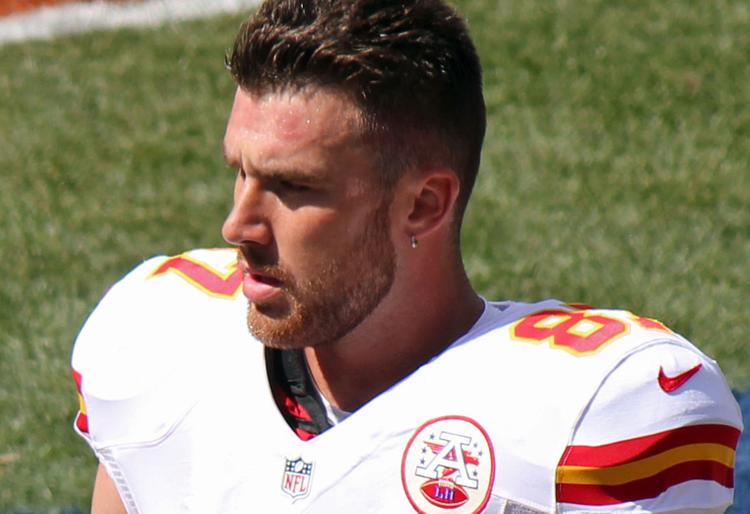 After a seven-month absence, the NFL is officially back and kicked off its 100th season with the Green Bay Packers and Chicago Bears Thursday.
All 32 53-player rosters are set and many former University of Cincinnati Bearcats will be in uniform in the coming days.
Here is a list of where former Bearcats will reside for the 2019 season:
Travis Kelce (2009-12), TE, Kansas City Chiefs
Kelce has emerged as one of the top tight ends in the NFL and finished with 103 catches, 1,336 yards and 10 touchdowns last season but elected to not participate in the Pro Bowl. Kelce has surpassed 1,000 receiving yards in three straight seasons and will have young quarterback sensation Patrick Mahomes back as the team's starter.
Cortez Broughton (2015-18), DT, Los Angeles Chargers
Broughton was a seventh-round pick in the 2019 NFL draft after four seasons with the Bearcats. The 293-pound defensive tackle sits behind Justin Jones and Jerry Tillery on the depth chart.
Marquise Copeland (2015-18), DT, Los Angeles Rams
After going undrafted in 2019, Copeland signed a three-year deal with the Rams and made its 53-player roster. Copeland will struggle to get playing time, as he will back up star defensive tackle Aaron Donald.
Mike Boone (2014-17), RB, Minnesota Vikings
A standout player of the 2019 preseason, Boone finished with the second most rushing yards with 196 and three touchdowns. Boone, who only played 11 snaps last season, will serve as the backup running back to Dalvin Cook.
Jason Kelce (2007-10), C, Philadelphia Eagles
Kelce has remained in the spotlight since his costume and speech antics at the Eagles Super Bowl parade in 2017. Voted as the best center by NFL Network, Kelce is entering the second year of a three-year contract he signed in 2017.
Kahlil Lewis (2015-18), WR, Seattle Seahawks
Lewis will begin his rookie season with Seattle after being cut by the Atlanta Falcons. Lewis went undrafted in April, but gets an opportunity with a young Seahawks receiving core.
Korey Cunningham (2014-17), OL, New England Patriots
Cinningham was traded from the Arizona Cardinals to the Patriots for a sixth-round pick Aug. 28. He is entering his second season after appearing in only six games for the Cardinals a year ago.
Chris Moore (2012-15), WR, Baltimore Ravens
Moore is expected to see an increase in time at wide receiver, as the Ravens had an overhaul at the position in the offseason. He's been with the Ravens all three season of his professional career, accumulating 44 receptions, 490 yards and four touchdowns.
Kevin Huber (2005-08), P, Cincinnati Bengals
Huber has proven to be one of the more reliable punters in the league, averaging 43.9 yards per punt last season and 45 yards per punt in his career. Huber has only one Pro Bowl (2014) in his ten-year career and has a good chance of making it back this season at age 34.
Derek Wolfe (2008-11), DT, Denver Broncos
An important piece of Denver's defensive line, Wolfe started all 16 games in 2018 — his third time in his seven-year career. The 6-foot-5 defensive tackle is coming off a career low year, finishing with just 1.5 sacks.
Eric Wilson (2014-16), LB, Minnesota Vikings
Wilson has played in every game of his two-year career after going undrafted in 2017. A member of the Vikings second team, Wilson finished last season with 42 tackles and two sacks.
Justin Murray (2012-15), OL, Arizona Cardinals
The Cardinals will be Murray's sixth franchise in his short three-year career after he was cut by the Raiders in August. Murray is unlikely to receive much playing time, as he sits third on the depth chart at the left tackle position.