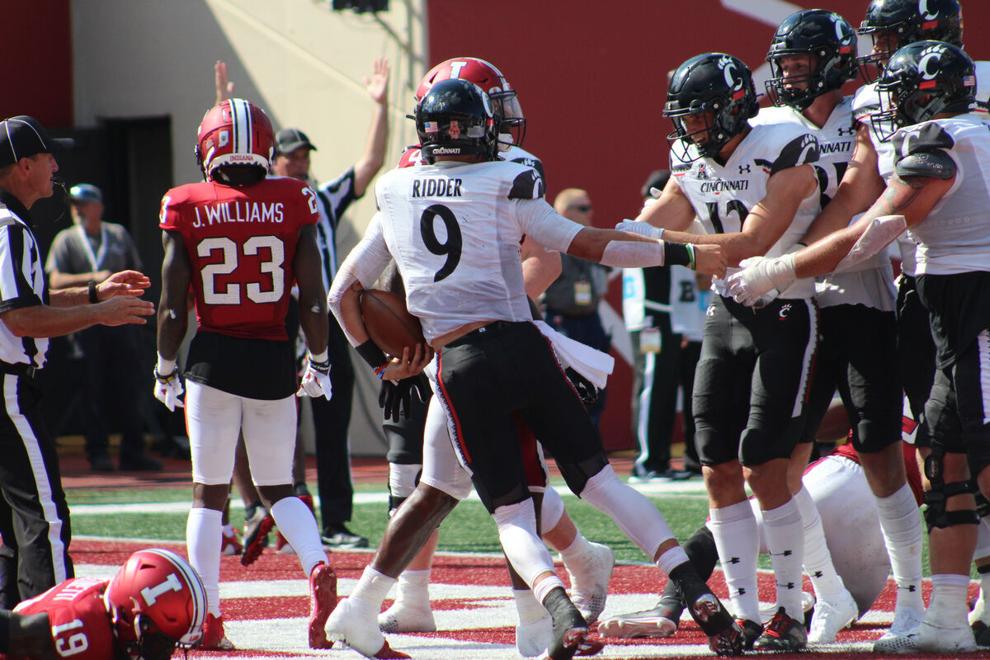 Who are the University of Cincinnati Bearcats, anyway? With the Bearcats being ranked No. 7 in the latest AP Poll, many people are asking this question, especially those surprised to see a non-power five conference team ranked in the Top 10. 
For the Cincinnati Bearcats to claim their rightful position among relevantly popular football programs, ESPN's College GameDay is the perfect avenue. College GameDay is all about the fan experience. Since 1987, College GameDay has brought fun, culture and excitement to college campuses around the country every Saturday morning. 
The crew for the 35th season consists of host Rece Davis, analysts Lee Corso, Kirk Herbstreit, Desmond Howard, David Pollack and contributors Gene Wojciechowski, Chris "The Bear" Fallica and Jen Lada.
College GameDay travels to a high-profile college football matchup each week to offer pregame analysis and an unbeatable atmosphere for fans. Behind the stage, fans dress in flashy team outfits and come with humorous signs to stand out on television. Corso is known to select his predicted winner of the game by dramatically putting on the team's mascot's headgear. 
The Bearcats have never hosted College GameDay before in Clifton and only have one all-time GameDay appearance since the show's inception. Their first appearance took place in Orlando, Florida against American Athletic Conference (AAC) rival, the University of Central Florida (UCF) Knights, during the 2018 season.
Running on a 22-game win streak, the Knights toppled the Bearcats 38-13. This was the Bearcats' first and only College GameDay experience, but Cincinnati might have a UCF GameDay rematch in Week 7 of this season. 
What would it take for the Bearcats to secure their spot on ESPN's College GameDay? Putting it simply, they need to defeat Notre Dame during this week's match-up. Beating Notre Dame in Week 5 and Temple University the following week will pinpoint the Bearcats as a legit playoff contender. 
With the Bearcats traveling to South Bend, Indiana, this week to face Notre Dame for the first time since 1900, the Top 10 match-up has a lot on the line for both teams. Thousands of fans in Clifton would have the opportunity to experience College GameDay if Week 7 is a go for the Bearcats, but what do the players think about the experience? 
"Just being on TV, actually," said Cincinnati linebacker Deshawn Pace, AAC's Defensive Player of Week 4. "I never thought I'd see myself on TV, and once I go home, I can rewatch the game and see what they say about me." 
So again – who are the Cincinnati Bearcats? 
"We are a brotherhood, and we have a tight bond," said Pace. "If they want to find out who we are, they'll have to go watch film and watch us on TV to see what we're about." 
Having the extensive game coverage, team analysis and exposure that comes with College GameDay may answer this question that so many people are wondering while also building the precedent of Cincinnati being a powerhouse football program. 
Tune in to NBC to watch the battle between No. 7 Cincinnati and No. 9 Notre Dame. Kickoff is Oct. 2 at 2:30 p.m.