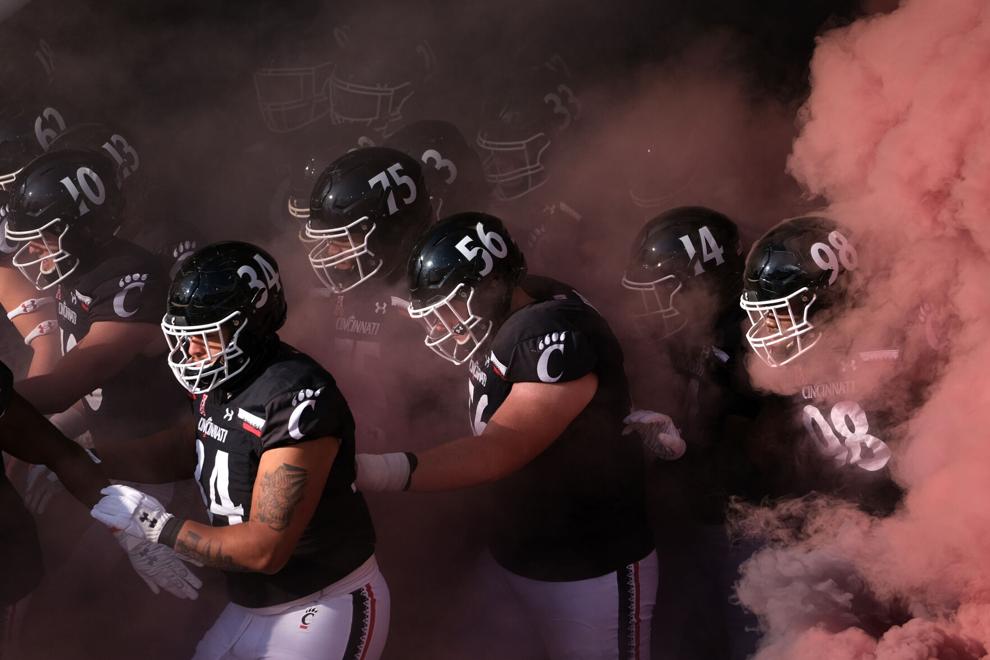 Eight years ago, the University of Cincinnati departed from the Big East Conference to join the American Athletic Conference. Since then, the Bearcats have fulfilled some and disappointed others while consistently looking in on the dominant conferences from the outside.  
Joining the AAC wasn't a step forward for Bearcat athletics, it was a settlement. The original Big East had fallen apart, making way for the new football-less conference. A settlement that led to even more disappointing seasons, more departing of coaches and a domino effect of championship shortfall.  
UC has served as a stepping stone for players and coaches to boost their record before moving elsewhere. Head coaches Brian Kelly (football) and Mick Cronin (basketball) departed for Notre Dame and UCLA, respectively, after successfully leading the Bearcat programs.   
If Cincinnati joins another conference, recruiting has the potential to soar to become an easier winning tactic, making the Bearcats a long-term competitor. 
When Cincinnati is finally granted access to depart the AAC, countless schools and conferences would reap the benefits of Bearcat competition. 
Teams like West Virginia University would feel less isolation if a regional competitor like Cincinnati joined the Big 12, possibly making the conference live up to its numerical name. 
If 2020's football season proved anything, Cincinnati could've used a resumé boosting game against a Big 12 opponent like Oklahoma or Iowa State, who both finished in the top 10 despite having two and three losses, respectively. 
How about the Big Ten? Regionally, competition and businesses would thrive from a yearly matchup between the Ohioans: Cincinnati versus Ohio State University.  
Television networks would be one of numerous beneficiaries from Bearcat athletics playing bigger teams. Cincinnati's Peach Bowl appearance against the University of Georgia in early 2021 was the most viewed (8.727 million) New Year's Six bowl game featuring a group of five team.  
If the late Crosstown Tip Off War is any indication, Cincinnati well exceeds a passionate and loyal enough fan base to support a shift to a bigger conference.    
Despite convincing arguments, Cincinnati is the most deserving school to be admitted to a bigger conference due to its capability to fire on all athletic cylinders. Cincinnati Basketball has finished in the top 20 three times in the last decade, while Bearcat football has finished four times in the top 25. 
Not only do Cincinnati's television dominant teams finish well, but UC volleyball also made a run to the NCAA Tournament Sweet Sixteen in their 2019 season.   
The disappointing caveat is when Cincinnati or any school joins a dominant conference, one loss will erode that team from further serious consideration. Yet, dominant teams get their losses waived time and time again since they're expected to be successful.  
There is a fiscal reality that must be accepted when conference realignment is discussed. Is it ethically okay that Cincinnati had to cut their men's soccer program while Clemson University's football program has an entire village for its players?    
No? Maybe it's fair that the University of Alabama's football team has a climate-controlled room for player's shoes. Still, Cincinnati's football locker room renovations had to be cut after the athletics department merely pulled out a profitable fiscal 2020. There is neither regional equality nor fiscal fairness in the current NCAA conference layout.