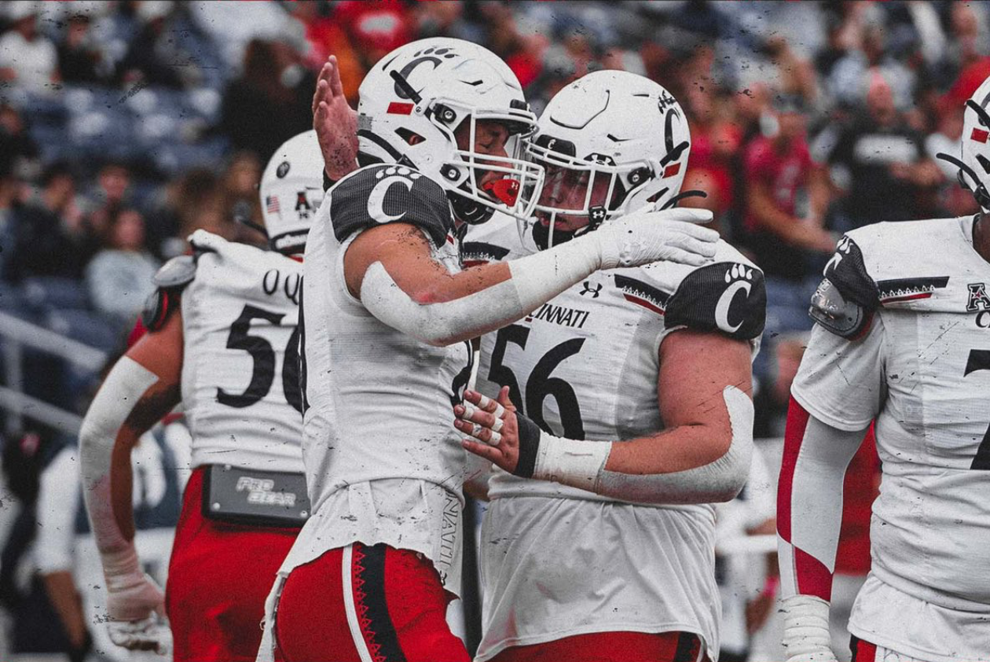 As seen in past years, a Cincinnati defensive interception sealed the deal. This time around, the ball nearly stayed on the ground the entire game due to the Navy Midshipman's triple-option, until it didn't. 
When Bearcat fans were possibly as nervous as they've ever been all season with Navy knocking on Cincinnati defensive coordinator Mike Tressel's door, it was the "blackcats" who reminded the city of Cincinnati why they're the No. 2 team in the country, the defense. 
Arquan Bush's game-sealing interception gave the group of five Bearcats fans a breath of fresh air as Cincinnati's hope of crashing the playoff party lives on past the Midshipman. Anybody who wants to see a non-power five program make the College Football Playoffs should be betting on the Cincinnati defense because they are the 11 plus individuals who have what it takes more than any of their predecessors. 
Cincinnati's defense under Tressel, proved against Navy yet again that they can handle any offensive challenge thrown their way.
When Cincinnati's defense lost their previous defensive coordinator, a very talented Marcus Freeman, that didn't matter. 
Facing rowdy road crowds? That didn't matter.
Playing two pre-season Top 25 teams in Indiana, back-to-back, didn't matter. Game seven proved that even a niche triple-option offense couldn't break the Cincinnati defense. 
The blackcats are out to make a statement and it is becoming evident what that statement is; they aren't the same team they used be. The last time they faced Navy they allowed a record-breaking 596 rushing yards, this time, Navy was unable to crack 200 rushing-yards. 
Although this year is different from any other for the Bearcats, it didn't happen overnight. Handing Navy their sixth loss of the season is nothing to write home about but being a difference maker from the defensive side of the ball is. 
This is also the second week where Cincinnati quarterback Desmond Ridder has thrown for an unusual less than 200 yards, proving the defense can hold its own and put the offense on their back. 
Cincinnati's defense is giving critics more and more reasons to call the Bearcats a defensive program due to their shear inability to be beat. 
The blackcats are displaying the "Clifton-style" of play that embodies grit and discipline on an unprecedented stage. Although the national attention is new, the C-paw defense is playing the same "meet me at the line of scrimmage" play that they have had for years. 
Those married to the Power 5 and spiteful of any outsiders will be yet again disappointed when the Bearcats shutdown one of the most productive offenses in college football on Nov. 6, in Southern Methodist University.
Wherever the undefeated Bearcats find themselves at the seasons' end, a huge portion of the reason will be due to the blackcats.