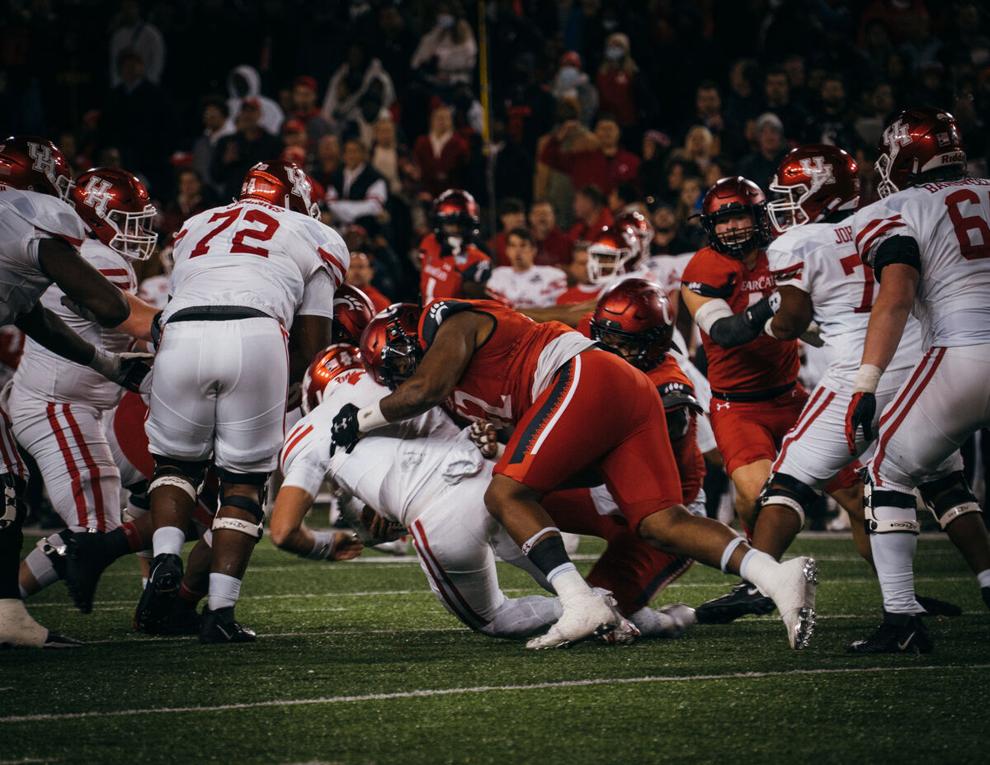 Cincinnati football and its infamous "BlackCats" defense will face its toughest contest of the season when it takes on Alabama in the College Football Playoff (CFP) semifinal, the Goodyear Cotton Bowl. The NCAA's No. 7 ranked total defense of Cincinnati will take on the No. 6 ranked total offense of Alabama.
The No. 4 overall Bearcats have not faced a side with the talent of the first-seed Crimson Tide this season, something Bearcats defensive coordinator Mike Tressel has recognized in preparation for this matchup. 
"You play these guys and there's going to be superb talent at various spots," Tressel said. "Anytime you get a chance to play a team who has highly rated players, a team that has highly rated units, a team that has a Heisman Trophy-winning quarterback, we're a very, very competitive group of guys. So, we're excited for that opportunity."
This is not the first time Tressel has faced Alabama in the CFP; he did so with Michigan State in the 2015 Cotton Bowl. Tressel has recognized that the unsung heroes of Cincinnati's defense are crucial to victory and to the defense as a whole, players that may not get as many accolades as Coby Bryant or "Sauce" Gardner but are just as important. 
"To name a couple, Curtis Brooks, our nose tackle, might be the MVP of our defense," Tressel said. "Joel Dublanko as the mike, having the ability to communicate and run the show and finish plays as well, probably doesn't get enough credit for how he finishes plays."
Brooks has 7.5 sacks on the season and a forced fumble and has received the highest of praise from his defensive coordinator. Dublanko has 5.5 sacks this season, one interception and 56 solo tackles. Both earned first-team all-Conference in the American Athletic Conference. 
Dublanko is enduring his sixth year as a Bearcat, deciding to return after his fifth season last year due to COVID-19 and unfinished business. 
"Obviously I think this is what we were all aiming for," Dublanko said on why he returned for another season. "But definitely when I first came here in 2016, I was not thinking, you know, making it to the College Football Playoff."
Not many can say they did think that Cincinnati would make it this far, and Dublanko recognizes the size of the occasion and hopes to "honor the opportunity" on Friday. 
One thing Dublanko is admirable of on the Alabama side is Bryce Young, sophomore quarterback and reigning Heisman Trophy winner. Dublanko has been very complimentary of Young's deep ball, accuracy and play extension. 
"Well, he's not the Heisman for no reason," Dublanko said. "Obviously, the past few weeks, [stopping Young is] what we've been trying to do and trying to figure out. Where are areas in this game we can exploit and try to create our advantage."
Reciprocally, Bryce Young is very complimentary of the proven and established Cincinnati defense. 
"You see the talent, you see the players," Alabama quarterback Bryce Young said of watching the Cincinnati defense. "You see a lot of players in Cincinnati that really pop out on film. And on top of that, you see how well coached they are. You see the discipline, you see the consistency throughout games. This is going to be a big challenge for us."
A mutual respect has been established between the offense of Alabama and the defense of Cincinnati, a respect that Cincinnati does not want to take for granted. Tressel is as excited to face top talent as his players are, and to get revenge for losing to Alabama in the 2015 Cotton Bowl with Michigan State. 
"It goes without saying that this is a phenomenal opportunity for this team," Tressel said. "We feel like everybody coming together is the only way to beat an Alabama or anyone else in the playoffs. Our guys are excited to match up."