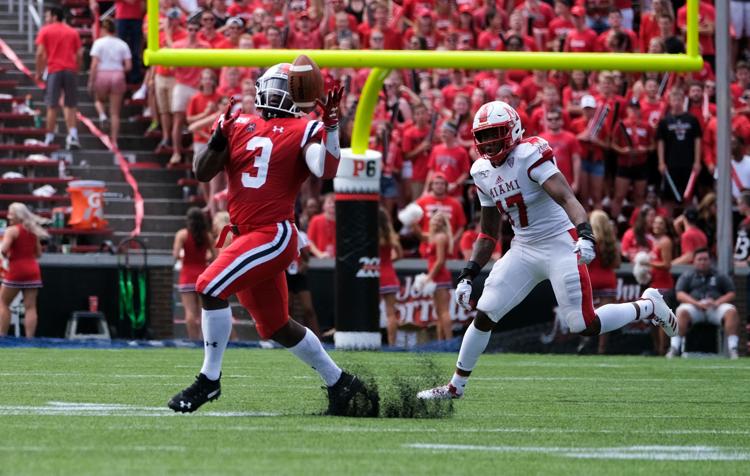 Earlier this month, Miami University and the entirety of the MAC conference decided to postpone their football season until the spring of 2021. Now, Miami faces a bigger problem as 27 student-athletes have tested positive for the novel coronavirus.
The news is sure to shake up the collegiate sports world as, despite their decision to postpone play, it is no doubt a demonstration of how easily COVID-19 can spread in the locker room, let alone across campuses with returning students.
This undoubtedly raises the question: if a team that's not even playing can contract such a high number of cases, what prevents a team that is playing from suffering a similar fate?
After the clear disappointment from University of Cincinnati players and fans in regards to the cancellation of the annual Victory Bell against Miami, it is now more evident that the game likely wouldn't have happened even without the cancelation.
Regardless, it will be the first time the rivalry has not happened on the field since 1944. It has been 14 consecutive victories for the Bearcats, which has been the longest win streak in the matchup history.