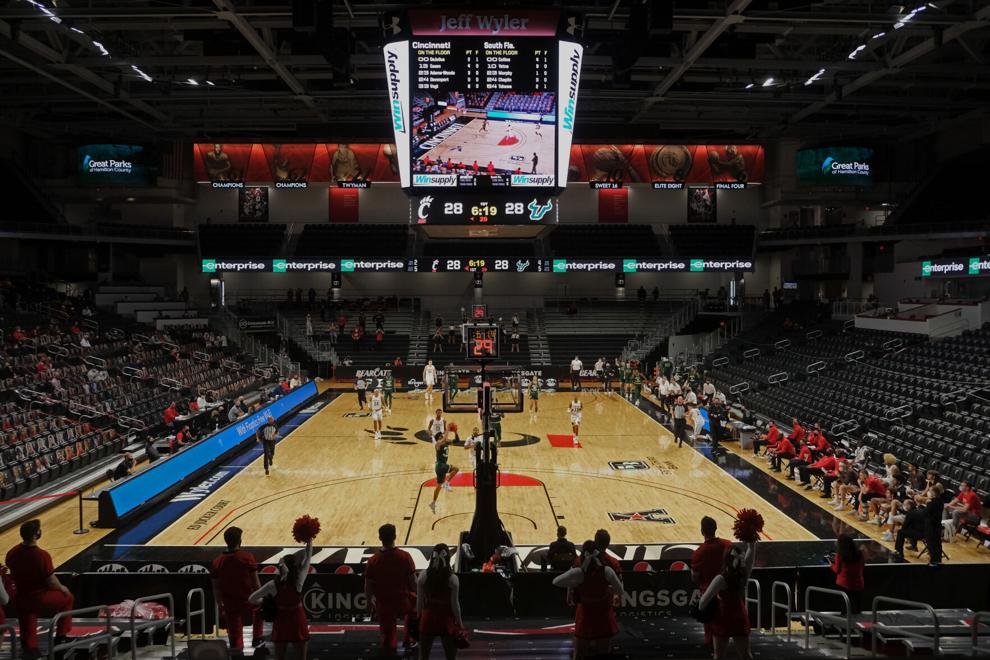 Resilient defense earned the University of Cincinnati Bearcats men's basketball team a 74-71 victory over Southern Methodist University on Friday night in the quarterfinals of the American Athletic Conference tournament. 
The win sees the Bearcats advance to the semi-finals to face No. 1 seeded Wichita State. 
The swarming Bearcats defense forced 20 turnovers, showing how uncomfortable they made the Mustangs all game. The Bearcats themselves committed 19 turnovers, though, which took a 20-point mid-game lead and reduced it to single digits within the last few minutes. 
"We were able to sustain our effort and take their punch," coach John Brannen said. "We were able to get some stops and get out in transition."
Mike Saunders Jr. provided a spark of energy on the defensive end that can't be seen on the stat sheet but resulted in his matched career-high in minutes at 32. 
"He's got a chance to be one of the elite point guards in the league," Brannen said of Saunders. "He certainly plays with a tremendous amount of confidence, and we have a tremendous amount of confidence in him. I know what he can do and I'd put him up against anybody in the league."
Buzzing around for the Cincinnati defense was also Jeremiah Davenport, who set a new career-best in steals with four and got a blocked shot as well. His contributions didn't stop on the defensive end, though.
Davenport's consistent production on the offensive end continued in Texas as he finished the game with 19 points, including the first eight of the game. He nailed five of his seven attempted threes throughout the matchup, continuing his season-long hot streak from deep.
"When you're a shooter, you expect to be open like that or get shots and create for your teammates." Davenport said, "I've been doing it all season, so it was nothing new to me."
Fighting through the Bearcats defense was SMU's Kendrick Davis, who tallied a game-high 35 points, though it wasn't enough to lift the rest of the team out of their offensive struggles. 
These struggles from SMU included a mid-game cold stretch from beyond the arc, where they missed 12 in a row. That could be due to the Mustang's 32-day break from games and the pressure that the Bearcats applied. 
On the Bearcats' return was junior guard David Dejulius, who had previously opted out of the season due to mental health concerns. Dejulius clocked eight minutes in his return, including time in the final moments. 
"Dave's my guy. He's everyone's guy," Davenport said about his teammate. "For him to come back, it's a really big help in advancing in the tournament. We're really happy."
The Bearcats continue their AAC tournament action at 3:00 p.m. on March 13 against Wichita State in the semifinals. The game will be aired on ESPN2.