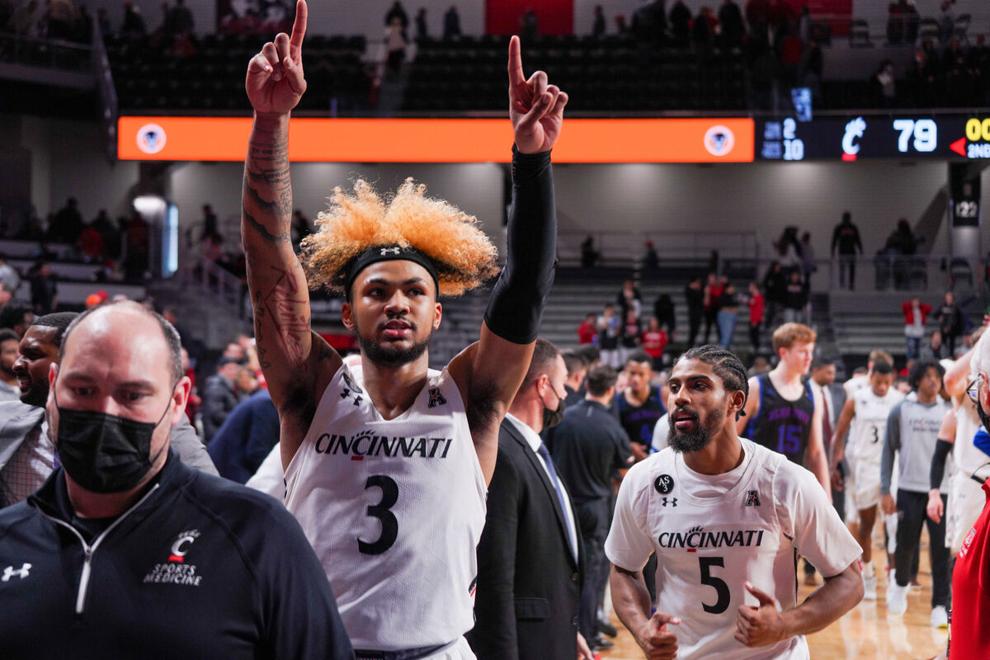 The University of Cincinnati Bearcats (7-2) defeated the Bryant Bulldogs on Sunday night by a final score of 73-58. This matchup was the first meeting between Cincinnati and Bryant in program history.
The Bearcats were without Forward Jeremiah Davenport for the first time this season, which allowed Center Hayden Koval to start in his absence.
"If we had left it up to Jeremiah, he would've played," Cincinnati Head Coach Wes Miller said postgame. "Our training staff felt that the smart thing to do was to let him recover instead of taking any chances with him."
The lack of Davenport's offensive presence was felt early by the Bearcats. His 11.1 points per game and 9.1 attempts per game are both the second highest on the team.
Cincinnati did not make a field goal until over seven minutes into the game, coming from a layup off the fingers of forward Viktor Lakhin. It was the 12th field goal attempt of the game for the Bearcats.
"I'm very aware of it. If there were a reason for it, we could identify it, and we would try to address it. It's been different things in different games," Miller said. "Tonight, it was the free-throw line that had a really big part in it."
Once they made their first shot, however, the Bearcats seemingly got it going. They followed up their 1-12 start with an 11-14 finish that included a streak of six made shots, and guard David DeJulius led the way with 14 points.
The first half of play was back and forth for all 20 minutes. Cincinnati's seven-point lead was the highest in the half that included nine lead changes and each team leading for around nine minutes each. At the end of the half, Cincinnati led by five.
The slow starts carried into the second half. Nine minutes into the half, both teams found themselves with just seven points each, and neither team could get away from the original five-point separator.
Then, Cincinnati went on a run. Cincinnati forwards Ody Oguama and John Newman III both threw down dunks that helped shift the momentum in the Bearcats' favor, and Cincinnati scored eight straight in under a minute.
Those eight straights were part of a 17-8 run that included six from Cincinnati guard Mike Saunders Jr., who finished the game with 14 points. From that point on, the lead was too much for the Bulldogs to come back from, and the Bearcats closed out the win. Cincinnati's 19-point lead was the highest of the game.
DeJulius led the Bearcats with 16 points, but four players from Cincinnati totaled double digits in the game, but it was Forward Viktor Lakhin who finished the game with a double-double.
Lakhin has stood out amongst a loaded group of big men, coming off a major injury that took him over a year to recover from. Coach Miller knows what he's capable of, and he coaches him accordingly.
"I probably coach him harder than I coach anybody; I'm all over him," Miller said. "It's because I really believe he can be special. I think he's got the right stuff inside of him to become a great player." 
The Bearcats do not play another game until Dec. 11, when they take on the Xavier Musketeers in the annual Crosstown Shootout. It will be Wes Miller's first time in this heated Cincinnati rivalry. The game will start at 8:30 p.m. in the Cintas Center and air on FS1.