The University of Cincinnati men's basketball team (8-1) faces the Xavier University Musketeers (6-3) in Fifth Third Arena at 2 p.m.
We'll be following the action live on this page, so be sure to check back for the latest updates. Follow @TNR_Sports on Twitter for more live coverage.
UC starting lineup: Justin Jenifer, Keith Williams, Jarron Cumberland, Trevon Scott, Nysier Brooks
FINAL: 
UC wins 62-47 behind a game-high 19 points from Cumberland. Williams adds 16. UC extends lead in the Crosstown Shootout series to 51-35.
Second Half:

3:18 - UC extends lead to 60-41. Expect Bearcats starters to be pulled soon.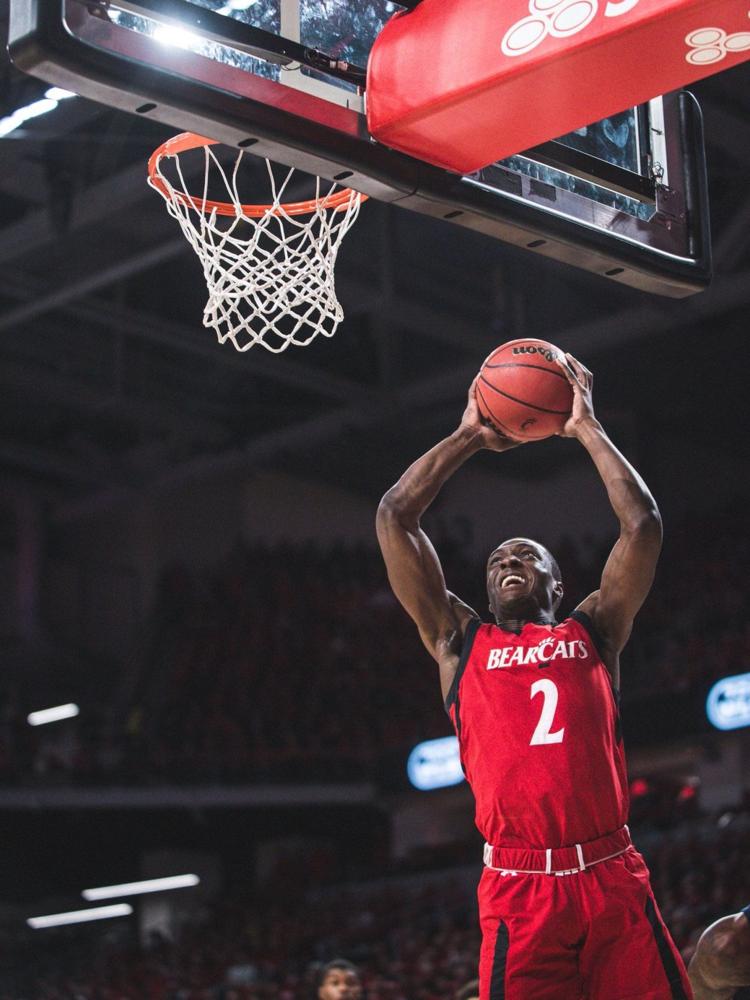 7:38 - Xavier has no momentum whatsoever as UC leads 48-36. Bearcats lead rebounding category 29-23.
11:18 - UC extends its lead to 44-34. Williams up to 14 points after two emphatic dunks.
14:39 - UC 37, XU 28. Cumberland with a deep 3-pointer as the shot-clock expires, sending the entire crowd to their feet. He now has a team-high 13 points.
Halftime: 
UC leads Xavier 28-22. Williams leads UC with 10 points. Bearcats commit only 2 turnovers and out-rebound Xavier 20-15. Three Musketeers with 2 fouls (Paul Scruggs, Quentin Goodin, Keonte Kennedy)
First half:
2:50 - Cumberland with back-to-back 3-pointers. UC leads 26-18.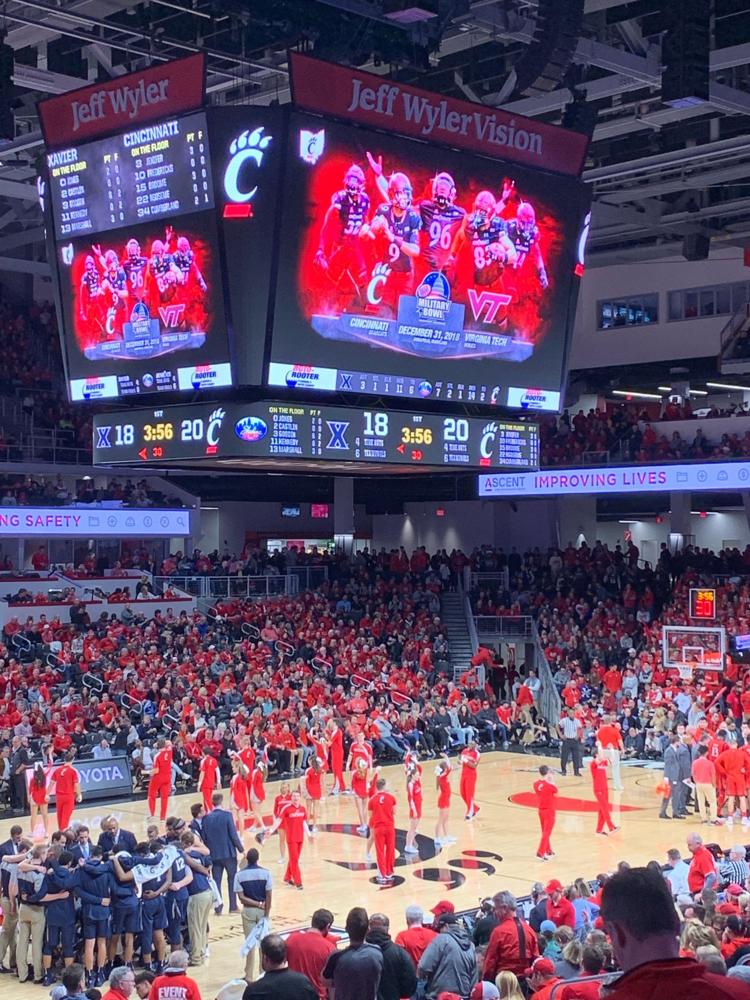 3:56 - UC has taken the lead 20-18. Williams on the bench with a team-high 8 points. Bearcats on a 6-0 over past 3:43. 
7:42 - XU 18, UC 14. UC center Nysier Brooks sent to the bench after picking up second foul. Bearcats shooting 30% (6-of-20).
10:58 - XU 13, UC 12. Xavier edging UC in overall shooting percentage (45%-42%) and rebounding (7-5).
13:49 - UC 9, XU 6. Williams leads the Bearcats with 4 points on 2-of-4 shooting. Sold-out crowd providing electric atmosphere.
Check out highlights from last year's Crosstown Shootout in the gallery below:
Crosstown Shootout 2017 Gallery