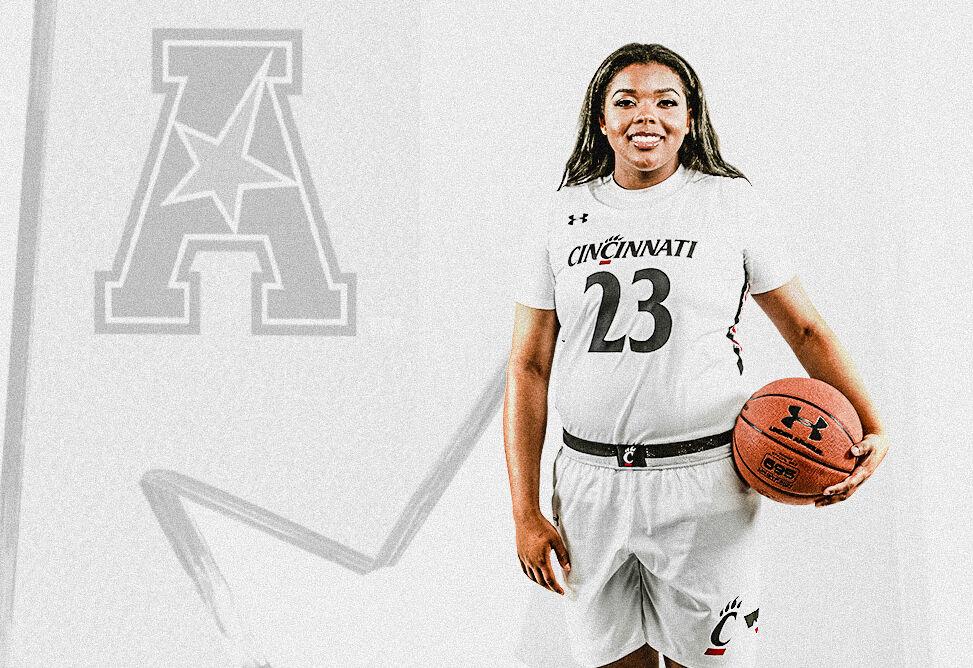 University of Cincinnati senior forward for the women's basketball program, Ilmar'I Thomas, has been recognized by the American Athletic Conference (AAC) as the league's Player of the Year. 
Thomas was also unanimously named to the AAC All Conference First Team for the third time in her storied collegiate career, being only the fifth player to do so. She's the first Bearcat to be honored as the league's top player since the program joined the conference in 2013.
Thomas was awarded the AAC's Player of the Week four times this season, the most of any player. Given that Thomas elects to move on to professional basketball next season, she finishes her career with a total of ten player of the week awards.
She finished as the conference's leading scorer over the regular season, averaging 23.9 points while shooting 54.5% from the field. If she keeps her current pace into the conference tournament, starting Mar. 8, Thomas will finish with the highest season scoring averages in AAC women's history.
Thomas also finished the season as the conference's leader in free throw percentage (81.8) and minutes played per game (39.3) while finishing sixth in average rebounds (7.5) and seventh in assists per game (3.5).
It's her second major award as she was also awarded the conference's Freshman of the Year award back when she began her career in Cincinnati in 2018.