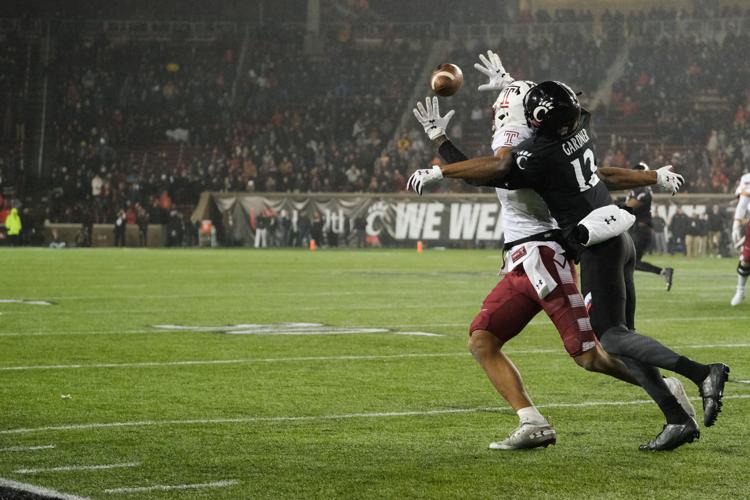 On Aug. 24, the University of Cincinnati announced their decision to ban fans from attending football games at Nippert Stadium until deemed safe, due to the COVID-19 pandemic. 
As a result, local fans will likely not be able to see the Bearcats in-person for most of, if not the entire season. With so much in the air, Cincinnati has not been able to figure out all of their exact game times nor its plans for airing their games on cable/satellite television this season.
For the season opener against Austin Peay on Sept. 19, it was announced earlier this month that the game would be aired on ESPN. On Wednesday, however, the decision was reversed and the game will now be only available on ESPN's ever-growing streaming service, ESPN+.
In 2019, the American Athletic Conference (AAC) finalized a lucrative 12-year, $1 billion deal with ESPN for the rights to air the conferences football, men's and women's basketball, baseball, softball and soccer games.
While most of the AAC's games with national interest will likely be aired on ESPN or potentially ABC, all of the games for these various sports will be available exclusively through ESPN+.
The exclusive deal will provide the AAC with an average annual payout of $83.3 million, approximately four times greater than what the conference was making in its previous deal with ESPN.
As for the schools within the conference, the annual payout will be almost $5 million more than what they were making previously, with an average of $6.94 million per year for each university in the AAC.
In order to catch a Bearcats football game, fans will have to subscribe to the ESPN+ streaming service. There are multiple subscription price packages the platform offers. 
For each of these offers, an ESPN account is needed in order to subscribe, which can be created on their website here.
For $12.99 a month, a customer can gain subscription to ESPN+, Hulu and Disney+ as well. Those who don't have either of the three options may find this as a useful package to make more out the subscription than solely sports. To find out more on this package, click here.
The pure ESPN+ subscription deals have two options, a $5.99 monthly subscription fee and a $49.99 annual subscription fee. To access these options, you can click here.