Cane Broome, a senior on the University of Cincinnati men's basketball team, grew up in East Hartford, Connecticut with his mother, April; his father, Sam; and his sister, Canei. 
Broome began his high school career at East Hartford High before making the switch to St. Thomas More preparatory school at the end of his junior year. There, he played under coach Jere Quinn and was named a McDonald's All American Game nominee in 2014.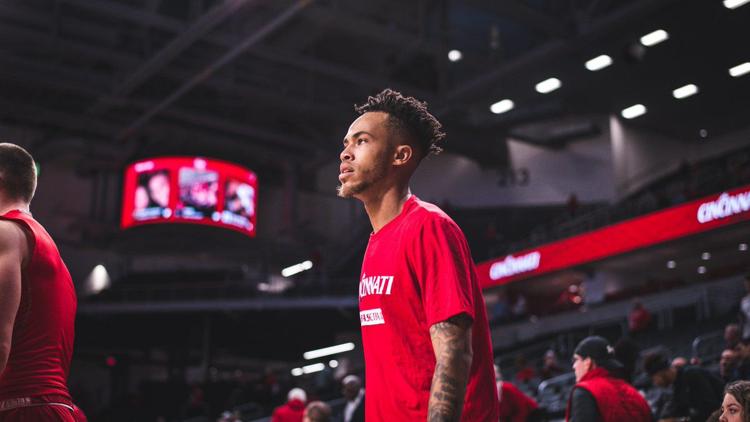 Broome committed to Sacred Heart University (SHU) in Fairfield, Connecticut, in the Northeast Conference (NEC). In his sophomore year, he averaged 23.1 points, 4.9 rebounds and 2.9 assists.
Broome had a record-breaking career in his two years at SHU, but eventually, it was time to move on. He wanted to take his basketball talents to a higher-profile conference. He considered Creighton University, but ultimately, he settled on UC.
Broome, who sat out the 2016 season due to NCAA transfer rules, began playing for UC in 2017. In his junior year, he played 34 games and averaged 7.9 points and 2.8 assists per game. Broome averaged 20.5 minutes per game, 46.3 field goal percentage and a 70.8 free throw percentage.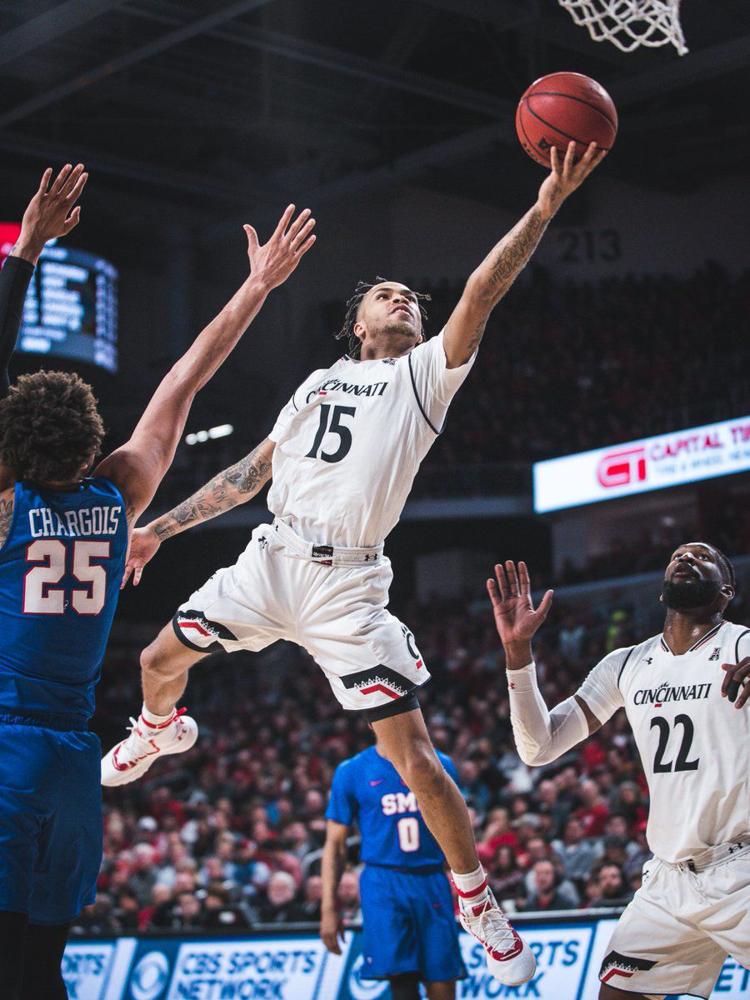 In the 2017-18 season, Broome helped lead the Bearcats to an American Athletic Conference (AAC) championship and a subsequent appearance in the NCAA Tournament. Broome and the Bearcats beat Georgia State in the tournament before falling to Nevada.
In his senior year, Broome played in 35 games and averaged 21.2 minutes per game. He averaged a 39.6 field goal percentage and a 75 free throw percentage.
He finished the season with 8.3 points per game with 2.2 assists. Broome's free throw percentage and points per game increased in his final year.
In 2019, Broome helped lead UC to yet another AAC championship after the Bearcats beat the University of Houston Cougars 69-57. He was 5-of-10 for field goals and 3-of-5 on three-pointer attempts. He finished the Bearcats' victory with 15 points and three rebounds.
The Bearcats AAC championship victory led the team to becoming a No. 7 seed in the NCAA Tournament, where UC fell in the first round to Iowa.
Though Broome made his name known at UC, he was not putting up the same numbers he was at SHU.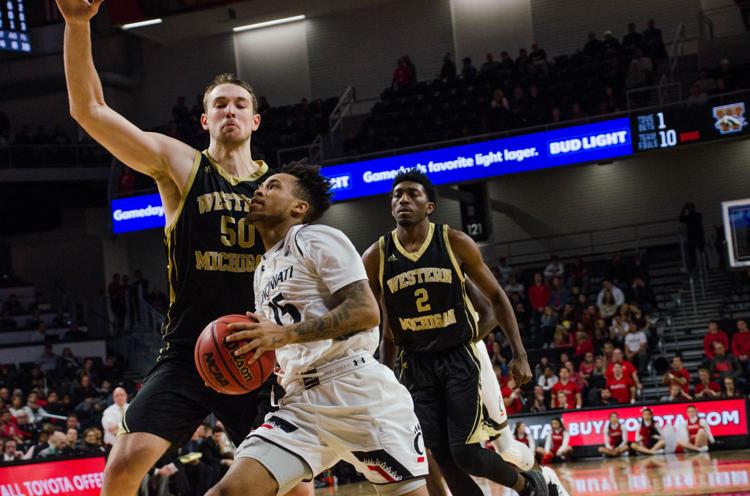 "I knew that coming in, whether it was here or another school, that the stats were going to decrease," Broome said earlier this season. "I'm stepping up a level being around other talent, and I wanted that to be honest."
"My first two years at Sacred Heart were great," he said. "I accomplished individual goals that everybody wants to accomplish in college, like 1,000 points."
Despite lower stats, Broome said his main focus at UC was contributing to the team.
"Of course I wanted to start and score 20 in a game," Broome said. "It wasn't realistic when I got here, so I just had to find a way to contribute."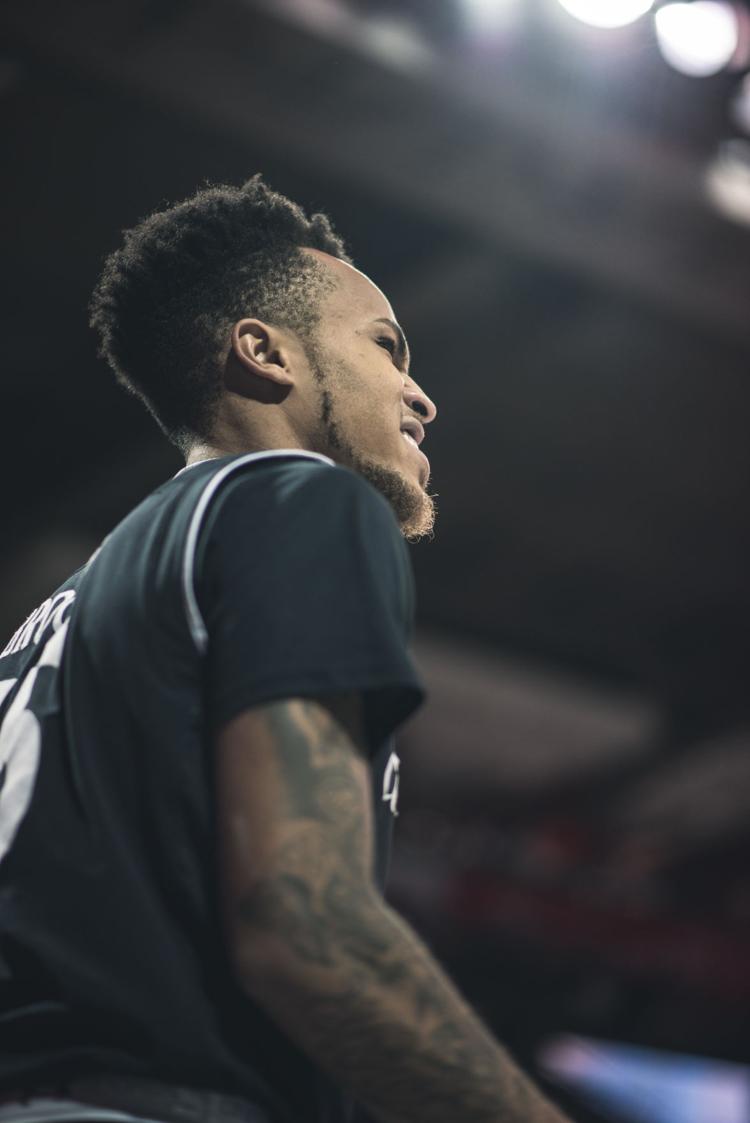 Broome is no stranger to switching to a higher level of playing. It first happened when he transferred from East Hartford High School to St. Thomas More.
"I was in the same situation in high school," he said. "At my public school, I was a big scorer. Then, I went to prep school, so it's kind of the same situation."
"I didn't start my first year at my prep school, so I was already used to the situation," he said. "I just had to do it all over again."
Broome said his time at UC proved to be a transformative opportunity for personal growth, both on and off the court.
"I feel like my three years here helped me become more of a man," he said. "Just going through certain obstacles and having to find myself again. Going from being so big at one school and come to another school … has helped me. I just feel like this year and last year [have] been two good years of my life."
Broome also said he has holds immense respect and admiration for his head coach, Mick Cronin.
"A lot of people just see his antics on the court, but he's trying to teach us more about life, and everything reverts back to life with him," Broome said. "It's not just about basketball with him, it's about getting ready to be a man … Making sure we're able to sustain ourselves when we leave here and be able to go in the world and be successful out there. That's the biggest thing I learned from him. He definitely taught me life lessons to take home and how to become a man."