University of Cincinnati head basketball coach Mick Cronin stood at the front of the bench in the final minute of his team's 79-72 loss to the University of Iowa in the first round of the NCAA Tournament March 22 in Columbus, Ohio, waiting to give a hug to senior guards Justin Jenifer and Cane Broome as they walked off the court for the last time in their collegiate careers.
"Everything that I've done throughout my four years here is devoted to coach," Jenifer said postgame. "He stayed on me through all four years, no matter what — whether it's off the court or on the court. I'm very appreciative of what he's done for me."
The Bearcats' season ended at 28-7.
"The toughest thing about this is losing Justin and Cane," UC junior forward Trevon Scott said. "We owe everything this whole season to those guys. I really appreciate everything they've done for us."
Moments later, when asked about the inevitable negative criticism he'd face after another early exit in the NCAA Tournament, Cronin deflected the question, instead highlighting the development and character of his players.
Jenifer and Broome helped the Bearcats win 89 games in their three seasons together — the most in school history for any three-year run.
"I didn't picture that we were going to lose today," Jenifer said. "I picture my senior year still going on. At the end of the day, it happened. I couldn't be more proud of the guys that were with me the whole way. As long as they believed in me, I believed in them. That's what made this team such a family."
Jenifer was born and raised in Baltimore, Maryland — a town that's passionate about professional football and baseball. If you're from Baltimore and want to experience professional basketball, you have to drive 40 miles south to Washington, D.C.
When Jenifer first started receiving Division I scholarship offers, it wasn't his first time he'd gone through the recruiting process.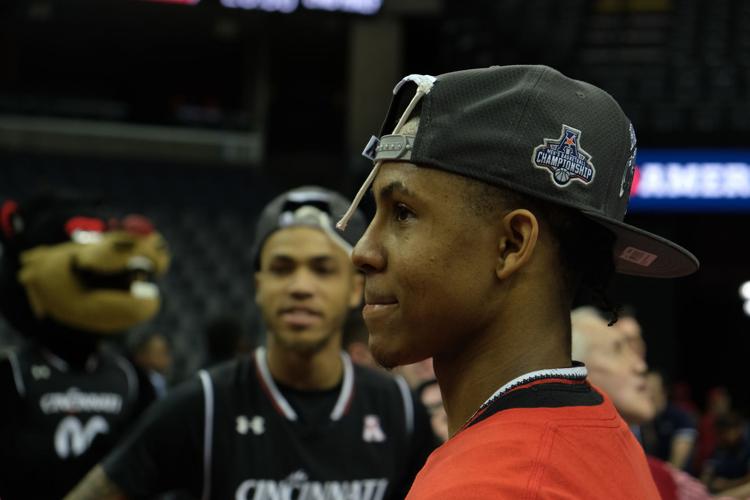 Highly touted in middle school as just a sixth-grader, Jenifer had to choose which Baltimore-area prep school he would attend. He settled on Milford Mill Academy on the west side of Baltimore County after considering DeMatha Catholic High School, a school with a legendary basketball program that boasts high-profile alums, including current NBA players Victor Oladipo, Markelle Fultz and Quinn Cook.
"Anyone who ranks sixth graders needs help," Cronin said. "My daughter is in sixth grade. She's number one in my heart, but I don't know where she ranks as a swimmer or a volleyball player."
Jenifer has a rather large cursive tattoo on his left forearm that reads "heart over height." The mantra couldn't be more fitting for the way the 5-foot-10 signal caller has approached the game throughout his four years at UC.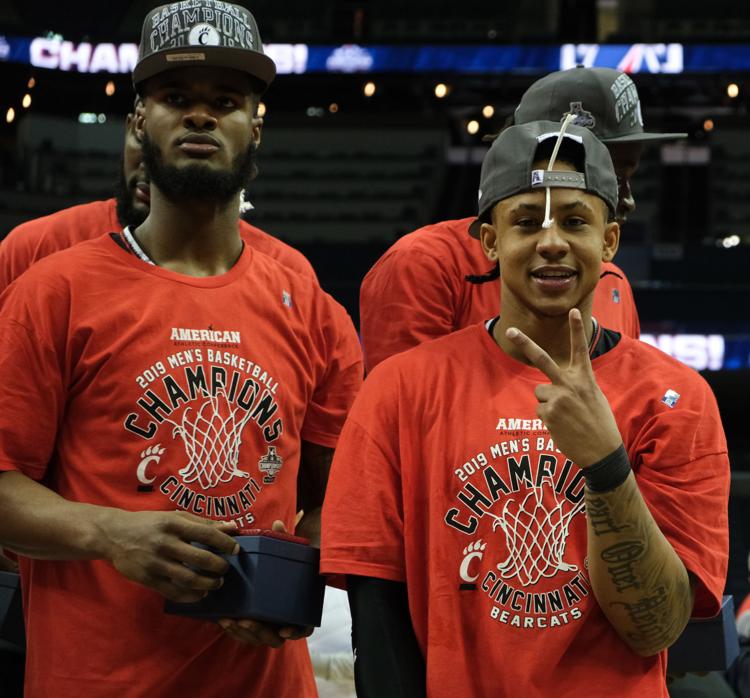 "I admire Justin's toughness," Cronin said. "I admire who he's been his whole time here. Life's easy when everything's handed to you. Nothing's been handed to Justin since he's been here."
Regarded as a 3-star recruit coming out of high school in 2015, Jenifer said one of his biggest challenges was humbling himself after receiving limited playing time as a freshman.
"Coming in as a freshman, you always think you're going to play major minutes," Jenifer said. "I felt as if after a while, I needed to go ahead and fall back from that and just learn from the people in front of me."
Since Cronin took over the reins of the men's basketball program in 2006, the team has prided itself on toughness — both physically and mentally. Cronin said Jenifer epitomizes the type of player he envisions coaching.
"In our program, we have a saying: 'You either make an excuse and transfer, quit and go home or you figure out how to become a good player, and you fight through it and toughen up to realize you're not in high school anymore,'" Cronin said. "That's something we talk about every year with our young guys. Justin's a poster child for that."
Jenifer averaged just 2.4 points as a freshman and 2.8 as a sophomore. Despite the slow start to his collegiate career, he became one of the best ball handlers in the country in his senior season, with an assist-to-turnover ratio of 3.9.
"I give Justin so much credit, because he's fought through a lot of doubters," Cronin said. "When you're an adult, it's easy to deal with that stuff. It's real easy for me, because I have experience at it. But when you're a young kid and people question your ability and they question everything you do, and other people want to give you excuses, too many kids now take the excuses … He never did."