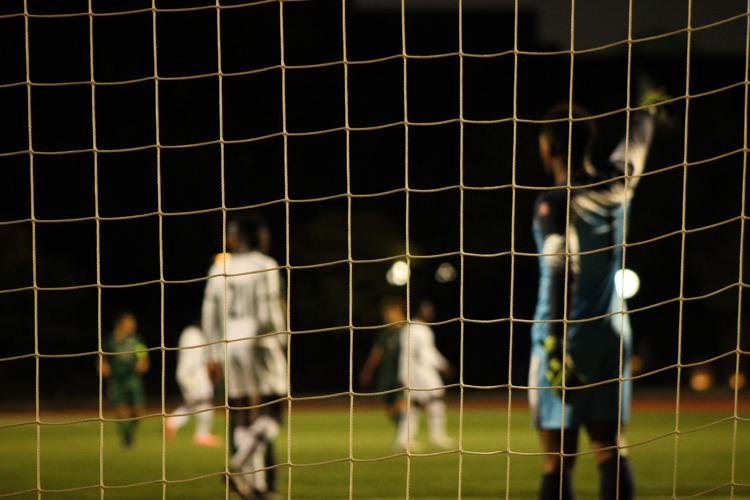 On April 14, at the beginning of the COVID-19 pandemic, the University of Cincinnati announced that the men's soccer program was being discontinued.
"When I got the news at first, it was like, obviously shocking," said senior ex-midfielder Shevon Stewart. "When we realized that it was finalized, that the program was cut, man I was heartbroken." 
After the decision was finalized, many of the players transferred schools to continue playing at the collegiate level. However, Stewart, a native of Kingston, Jamaica, decided to stay at UC to finish his senior year. 
Stewart was primed for a big season after starting in all 17 of last season's games as a junior. With the prospect of a breakout senior season on the horizon, the fateful news hurt even more.
"[I was] preparing, you know, to go into next season knowing that I'm going to ball out, so when I got the news, it really shook me," he said.
Several schools reached out to Stewart after the program was shut down, but nothing materialized with the pandemic's uncertainty.
Able to keep his scholarship at UC, Stewart elected to remain on campus, focus on his academics to receive a degree in interdisciplinary studies.
"It's the fact that I'm still going to be in school, that's why I'm here," Stewart said. "I don't want to drop out, and I have nowhere else to go."
This semester has been uncharted territory for Stewart.
"Every time around this time of the year, since I was maybe like 10 years old, I've been playing soccer," he said. "Right now, when I'm not active in soccer at all, it feels weird."
Stewart had the opportunity to pursue a professional career after he graduated high school in Jamaica but elected to play on the college level.
According to Stewart, the decision to delay his pursuit of a professional career stemmed from a desire for future financial stability and an effort to diminish risk. Players drafted out of college tend to be paid more than players who are signed directly out of high school.
"I was thinking about it at the time. I was like, what it I sign for $1,500 [per month], and then I get injured and the club doesn't want me again? What am I going to do?" Stewart said.
Before landing at UC, Stewart played two years of soccer at the junior college level, one year at Lincoln College in Illinois and another at Daytona State College.
Former UC Head Coach Hylton Dayes, a fellow native of Kingston, first saw Stewart play when he was still in high school in Jamaica. After Stewart completed his year at Daytona State College, Dayes offered him a scholarship to play for the Bearcats.
With aspirations of playing professionally after he graduates in the spring, Stewart has been training on his own to stay sharp and keep in shape. He knows he must work even harder to make up for lost training time due to the COVID-19 pandemic.
"I do a lot of running, knowing that I missed out on a lot," he said. "I take two days out of the week to work on strength."
He keeps a consistent training schedule to ensure he maintains focus and establishes a stable routine.
"I can go down to the field and practice any time of the day," Stewart said. "But I choose to do it in the morning because that's when [practice] usually happens. So I just want to feel like I'm still a part of it."
Through a strong sense of self-belief and burning passion for the game, Stewart believes he will be able to fight through the adversity he has faced and achieve a career in professional soccer.