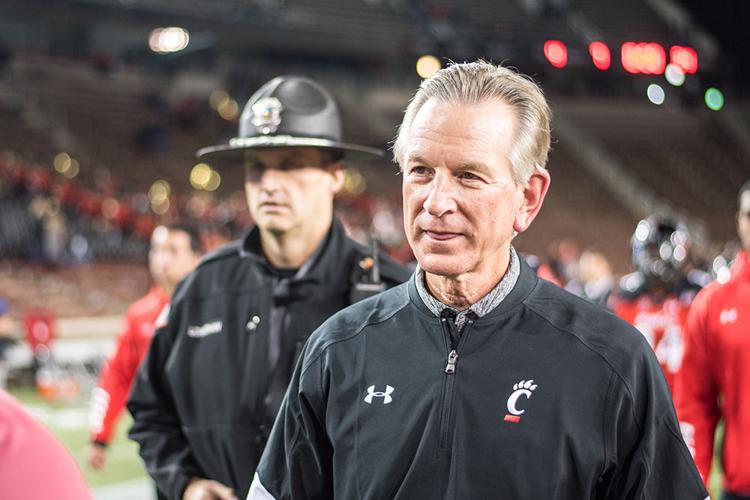 Former University of Cincinnati (UC) football head coach, Tommy Tuberville, was elected as a senator on Nov. 3 in Alabama.
"The next few years [are] going to be pivotal in the history of our country," Tuberville said post-election. "We got a lot of elections tonight, and I hope they go the way that, number one, the good Lord wants them to and the people of this country want it to go."
"It's important for me to close tonight by outlining three promises I'm going to make to you," Tuberville continued. "I'll be guided by our shared values, conservative values, and I will always vote for the majority of people in the state of Alabama, not for a party, like Doug Jones did."
Tuberville promised to keep the people of Alabama's trust by working for them, making the state proud, and keeping his Christian faith in mind every time he steps onto the senate's floor. 
Tuberville replaces Democrat Doug Jones, who ends his service three years after his victory over former Alabama Supreme Court Justice Roy Moore in 2017. Moore had several women come forward accusing Moore of sexual harassment just weeks before the election. 
Jones was the first Democrat to represent Alabama in the senate since 1997. Alabama now returns to their usual seating of two Republicans representing them in the Senate, as Tuberville joins Richard C. Shelby.
Tuberville is a newcomer to the political world after flirting with the idea in years past but didn't announce his full intent until moving back to Alabama in 2018. 
During his campaign, Tuberville declared himself an ally of President Donald Trump and notoriously denied media interviews and a debate with Jones.
He spent nearly ten years in the state when he was the head coach of the University of Auburn's football program from 1999 to 2008. The most notable year was in 2004 when Tuberville lead the Tigers to a 13-0 record, including a victory over Virginia Tech in the Sugar Bowl.
Tuberville received the Associated Press Coach of the Year award following that 2004 campaign. As the Auburn football program tailed off in the years following, Tuberville resigned. Over the next couple years, he became an analyst and even made a cameo appearance in the 2009 hit film "The Blind Side."
After returning to football with a relatively short and unsuccessful stint at Texas Tech University, Tuberville left a recruiting dinner mid-meal before announcing his decision to accept a coaching offer from the University of Cincinnati. 
Tuberville was UC's head coach from 2013 to 2016 before the reigns were handed over to current head coach Luke Fickell. During his time in Cincinnati, Tuberville posted a 29-22 record and lost each of the three bowl games he led.